Upper Body + Plyo Workout
from my beloved Burn Boot Camp. It was saved on
Bloglovin'
a bunch of times, shared by
PopSugar
and pinned on
Pinterest
like crazy, so I'm hoping this workout that focuses on the lower body will also be of interest to you.
You guys, this workout is HARD. It is probably the most challenging leg workout I've done at Burn Boot Camp to date and also my favorite leg workout I've done to date. Funny how that works, right!? There's something about a challenging workout that really pushes me that I love and you cannot beat the post-workout high you get when you're done.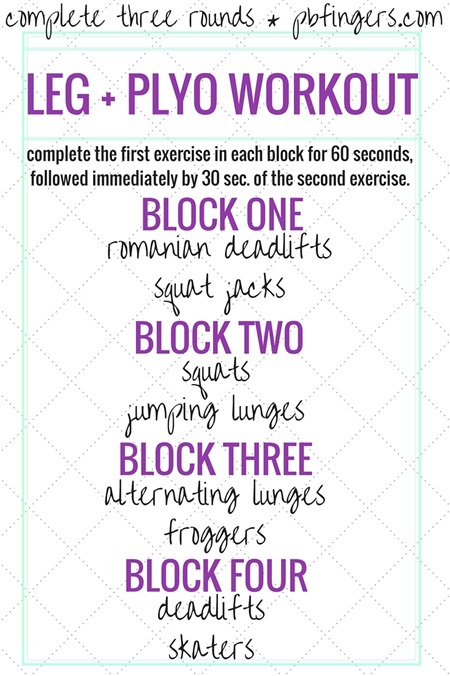 This workout consists of four blocks that pair 60 seconds of weighted exercises with 30 seconds of plyometric exercise for three total rounds. I encourage you to select weights that really challenge you (but also honor your body!) on the first exercise and then kick up the speed and intensity on the second exercise. With a quick 30 second burst for the plyo exercise, you can give it your all. By the third round, you should really have to dig deep to get through everything. It's a HARD workout but when you're done with this one, your endorphins will be sizzlin'!  I hope you love it (or love to hate it) as much as I did last week!
Oh! And we can't forget the finisher… Burn Boot Camp always concludes their workouts with a bang and the finisher for this workout looked like this: For four minutes, alternate 20 seconds of 180-degree squat jumps with 10 seconds of rest. PHEW!
Below you will find picture demonstrations of all of the exercises mentioned in this workout.
BLOCK ONE: Romanian Deadlifts + Squat Jacks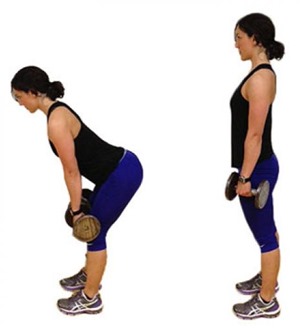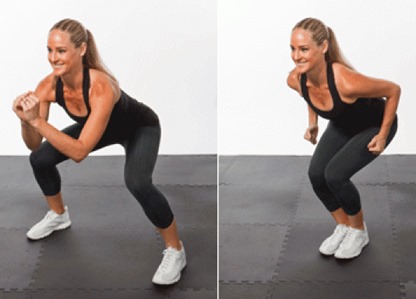 BLOCK TWO: Squats + Jumping Lunges
BLOCK THREE: Alternating Lunges + Froggers
BLOCK FOUR: Deadlifts + Skaters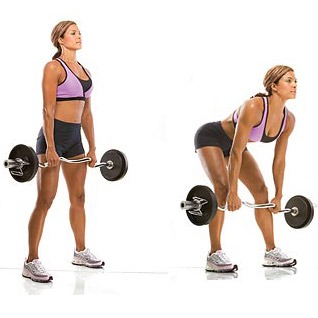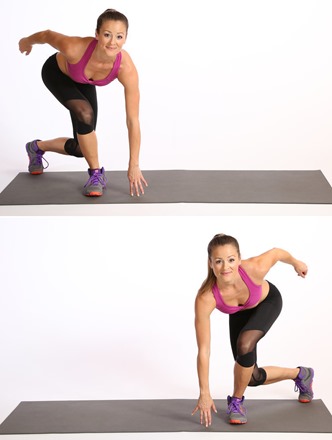 FINISHER: 180-Degree Squat Jumps + Rest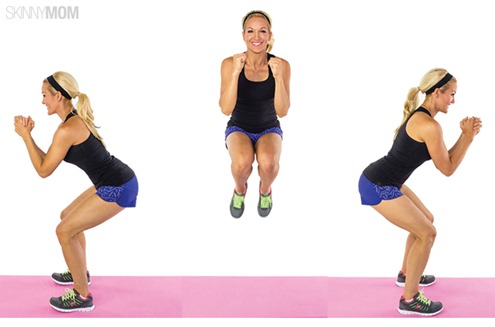 ***

Big thanks to Burn Boot Camp for the awesome workout and for letting me share it on the blog with you guys! If you guys live near a BBC location, definitely pop in and check it out. I am in LOVE with their workouts!! They're very similar to the circuit-style workouts I often create to share on this blog but with fantastic trainers there to push you, the encouraging, challenging environment can't be beat.

A few weeks ago, I shared a killer