I whipped up a batch of my Healthy Greek Yogurt Veggie Dip but also wanted to bring something with a little sweetness to share. I know a bunch of my coworkers teach early morning fitness classes like I do and are always in the market for grab-and-go breakfast ideas, so I figured I'd make a snack that could also double as a breakfast recipe. And these no bake breakfast cookies were born!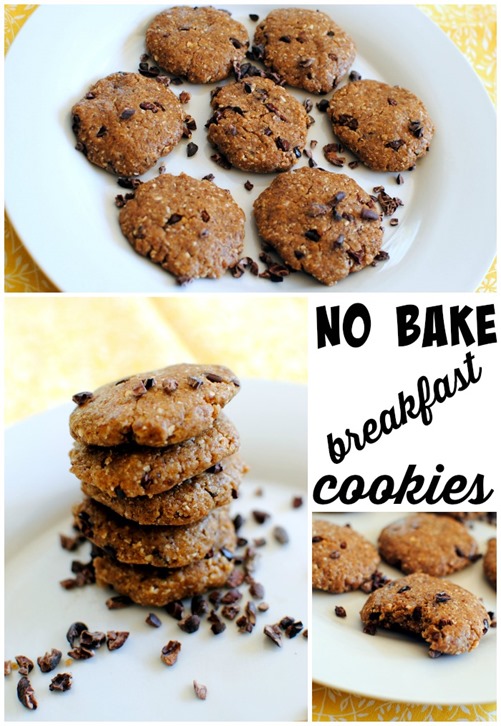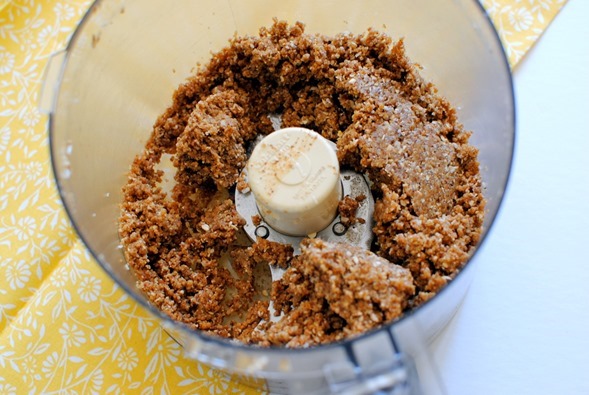 Though the cookies may look like they're speckled with chocolate chunks, they are actually made with raw cacao nibs, a super food containing a rich supply of antioxidants, magnesium, fiber (one ounce has nine grams!) and iron.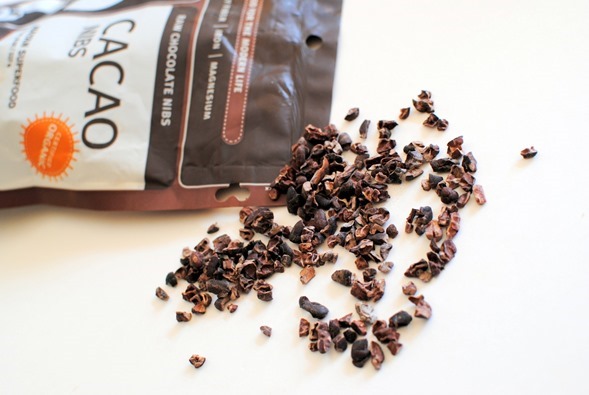 Cacao nibs are chocolaty, crunchy and give these cookies that chocolate chip cookie taste without the added sugar.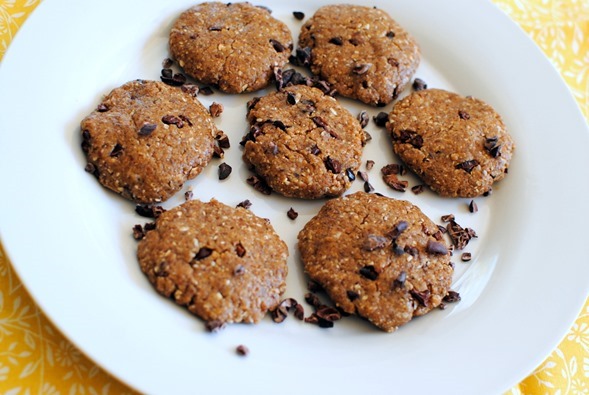 No Bake Breakfast Cookies
Makes 8 small cookies
Ingredients
8 dates (pits removed)
1/2 cup oats
1/4 cup + 1 tablespoon almond butter (or nut butter of your choice)
3 tablespoons unsweetened coconut flakes
1 tablespoon honey
2 tablespoons cacao nibs
Directions
Combine all ingredients except for cacao nibs in a food processor.
Pulse until a thick "dough" is formed. (Depending on the consistency of your nut butter, you may need to add a little more to get everything to stick together.)
Add cacao nibs to dough and shape into cookies. Refrigerate for at least one hour. Enjoy!
This is another recipe that you can customize a bit and roll into balls to make a batch of "No Bake Breakfast Bites" if you'd prefer.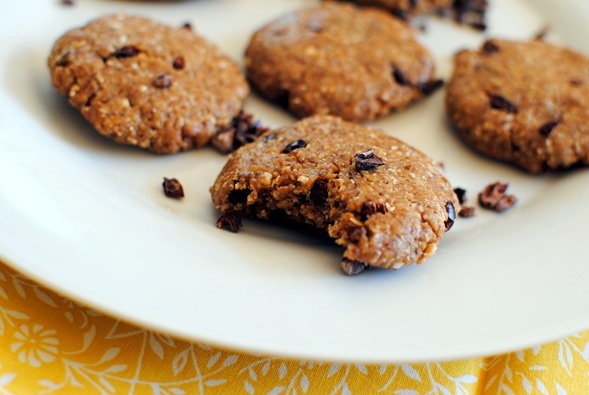 But if you give me the choice between a breakfast cookie and a breakfast bite, I'll take the cookie. Yes!
More Quick Breakfast Recipes
Question of the Afternoon
What are some of your favorite grab-and-go breakfasts?
Last week, I had a meeting/brain storming session to attend with some of my fellow group exercise instructors and personal trainers at the gym. We were all asked to bring a healthy snack to share and that's all the encouragement I needed to feel inspired to head into the kitchen and experiment a little bit!