Brrr, baby!
It's a cold morning in Ocala today! And no, it's not just Florida-cold. It's legitimately cold. We have frost on the ground and temperatures are in the 30s.
It's so cold that someone has yet to emerge from bed.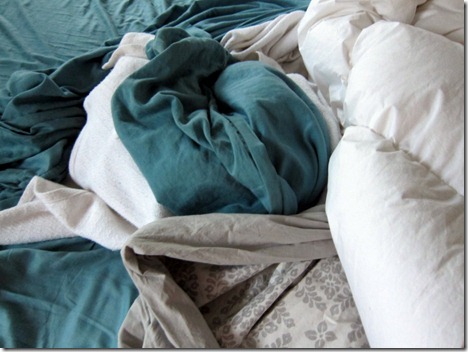 Cough, Sadie, cough.
Cold mornings must begin with coffee!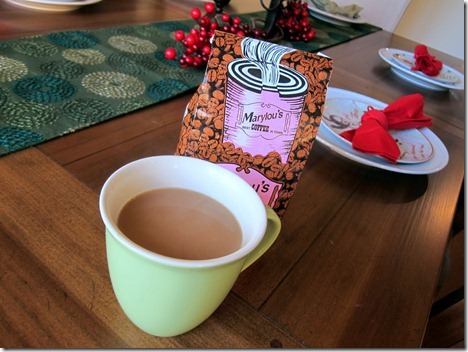 I brewed myself a hot cup of Marylou's eggnog coffee that Tina sent to me all the way from Boston last week. I loved the last Marylou's blend that she sent my way (peanut butter wonderful) and the new eggnog flavor is fantastic as well. I'm a sucker for flavored coffee!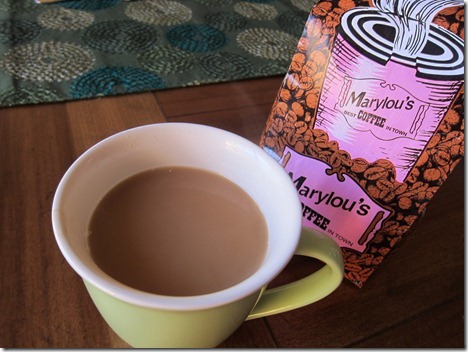 While my coffee brewed, I whipped up a batch of pancakes for breakfast for me and Ryan.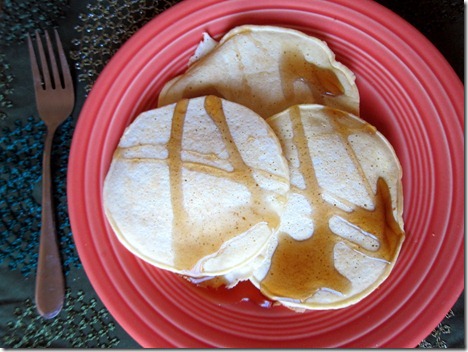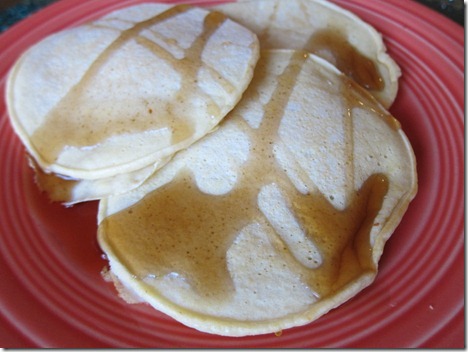 Topped with a bit of syrup!
New Year's Eve Plans
When I was hanging out with my girlfriends in New York City earlier this month, we started talking about New Year's Eve plans and came to the conclusion that New Year's Eve is way too hyped.
Nothing that spectacular ever seems to occur on New Year's Eve, yet every year there seems to be something in the air that makes everyone feel like they should have something fabulous on their agenda for New Year's Eve.
My all-time favorite New Year's Eve was a house party at my friend Merri's house that included lots of good food, champagne and a small group of our close friends.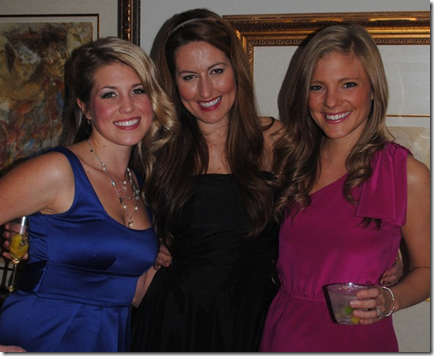 It was perfect! Simple, small and lots of fun.
Merri's birthday is January 1, so at midnight the party shifted from a New Year's Eve party to a birthday party for Merri and her twin sister Liz. It was a blast! Low key and perfect.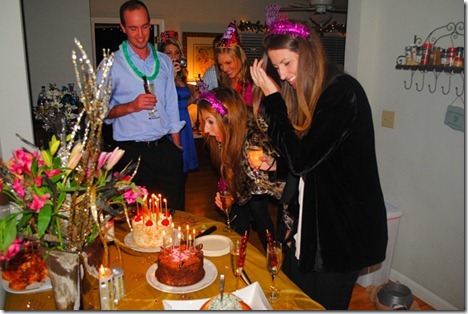 Another memorable New Year's Eve took place in Chicago when Ryan and I flew in town to celebrate with my best friends from high school. Unfortunately the memory of a severe hangover on the plane ride home the next day taints the memory of that New Year's Eve. Bleh.
This year Ryan and I are considering throwing in the towel and having a "just us" New Year's Eve date night. Dinner and a movie out sounds perfect to me! No matter what we do, our New Year's Eve will surely be better than last year's!
Questions of the Morning
What is your take on New Year's Eve? Do you love it or think it's a bit overhyped?
What are your New Year's Eve plans this year?