Our vet was able to squeeze Sadie into his schedule just before his office closed last night.
She was pumped.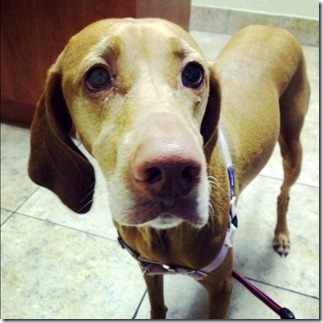 They ran two different tests and concluded that the goop coming out of her eyes is likely a bacterial infection. We were sent home with a prescription to rub ON her eyeballs. Yes, on her eyeballs. Easy peasy, piece o' cake! I have the scratches on my stomach to illustrate just how simple rubbing medication onto a crazy dog's eyeballs (<—plural) proved to be last night.
Even the vet recognized that we have quite a "squirmy" dog on our hands.

Since Sadie's vet is awfully close to a frozen yogurt shop, I stopped by before heading home and got a little too excited when I saw this…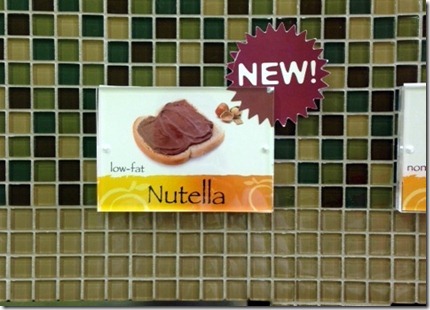 Nutella frozen yogurt!
It was just as fantastic as it sounds.
I filled my cup with a mix of Nutella, cupcake and taro frozen yogurt, topped with Oreos, Reese's peanut butter cup crumbles, Butterfingers, yogurt-covered pretzels, whipped cream and peanut butter.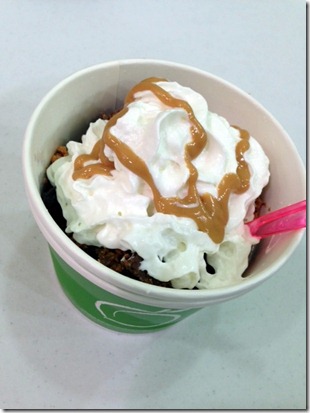 I snagged an extra cup so I could scoop off a little bit of my whipped cream to share with Sadie since she was a good little patient.
Today
Since I'll be doing a lot of sitting in cars and airplanes today, I wanted to sneak in a workout before my two-hour drive to the Jacksonville airport this morning. I did a cardio hodgepodge and completed 50 minutes of cardio split between the stair master, treadmill and the elliptical.
When Ryan and I arrived home from the gym, I quickly showered and made breakfast to eat while typing up this blog post.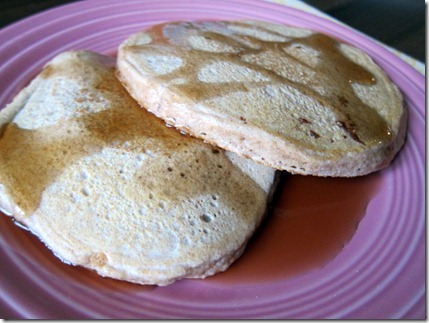 I made a batch of honey whole wheat pancakes (I loosely followed my recipe for honey pumpkin whole wheat pancakes minus the pumpkin) and topped them with a bit of syrup.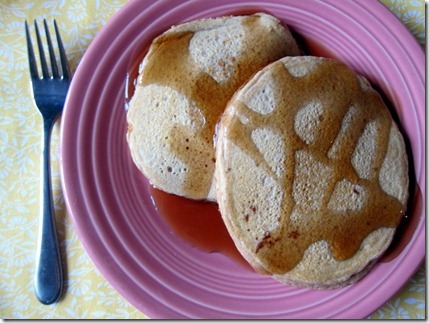 Time to hit the road!
See ya from Boston!