Happy Friday!
I'm really looking forward to this weekend. Lots of fun stuff on the agenda!
Workout
Today started like any other Friday in our household… with a sweaty workout.
Ryan and I headed to the gym an initially hopped on side-by-side ellipticals, but when Ryan's machine started clicking and making funky noises, we hopped off and decided to do 20 minutes of incline walking on the treadmill instead.
I honestly feel like walking on an incline can be harder than running at times. Phew.
Treadmill time was followed by an upper-body workout that included the following exercises:
Superset One: Lat pull downs + Upright rows
Superset Two: Incline bicep curls + Overhead press
Superset Three: Tricep dips + Chest press
Tricep pull downs
Bicep curls (3 minutes non-stop, inspired by BodyPump)
Mac raises (Also inspired by BodyPump)
Ab work on the exercise ball
My arms feel like Jello now!
Breakfast
You know the drill…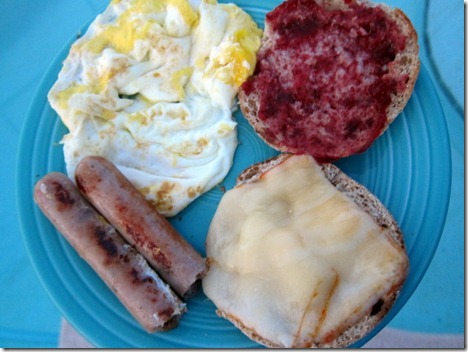 Clearly I'm still on my egg sandwich kick. Mmm.
Awesome Whole Grain Month Giveaway
Two weeks ago I first blogged about Whole Grain Month which is going on right now. Whole grains are not only nutritious, but they're delicious to boot.
Two of my favorite whole grain recipes include: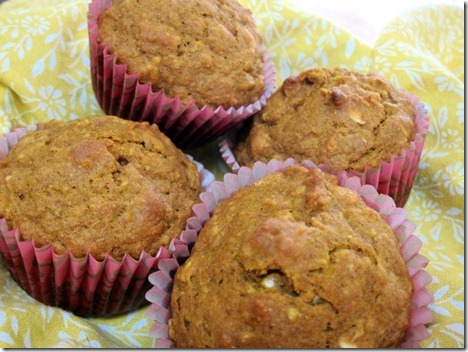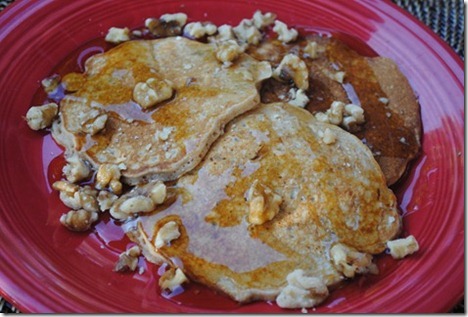 This post is part two of my partnership with Quaker Oats… and it features one of the most valuable giveaways I've ever featured on PBF.
What a great way to kick off a Friday!
First things first, in case you missed my prior post, be sure to check out a neat sweepstakes going on right now on the Whole Grains Council's website called the Whole Grains Stampede.
Entering the sweepstakes is simple. You simply tell the Whole Grains Council about your favorite breakfast, lunch and dinner that bear the Whole Grains Stamp (you can see a list of the products here) and then you're entered to win the following:
One year supply of Quaker products and $5,000 of grocery money
Apple iPad 2 loaded with food apps
A more detailed description of the sweepstakes may be found here and you may enter here.
But guess what? You have another chance to win an Apple product right here, right now!
One PBF reader will win an Apple iPod Nano and an assortment of Quaker products.
I use my iPod Nano every day at the gym and and love it for its small size and large memory. I am so pumped about this giveaway!
To enter, simply comment on this post telling me about the last meal you ate that included whole grains or tell me about a meal featuring whole grains that you plan to eat this weekend.
For an extra entry you may…
Please be sure to comment back on this post telling me that you tweeted because I will select the winner from the comments section using Random.org's random integer generator.
I will announce the winner tomorrow morning. Good luck!
Disclaimer: I was one of three bloggers selected by Quaker Oats to promote the Whole Grain Stampede during the month of September. I have been compensated for my contributions to the campaign, though my opinions are my own. I only agreed to this partnership because I am a frequent consumer of Quaker products and feel that whole grains have an important place in a balanced diet.