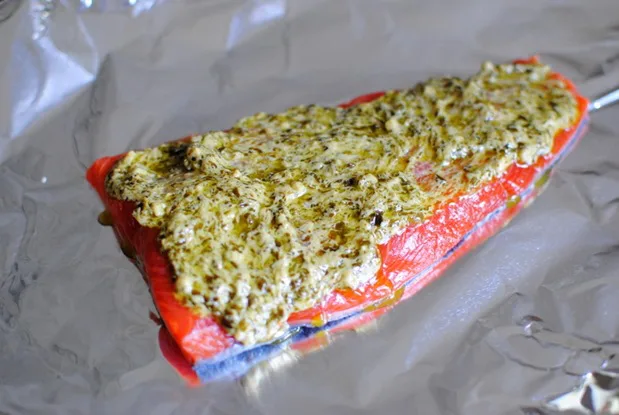 We are big-time fish lovers in our house and I combined two tablespoons of pesto with one tablespoon of mustard to use on top of a large one-pound salmon filet.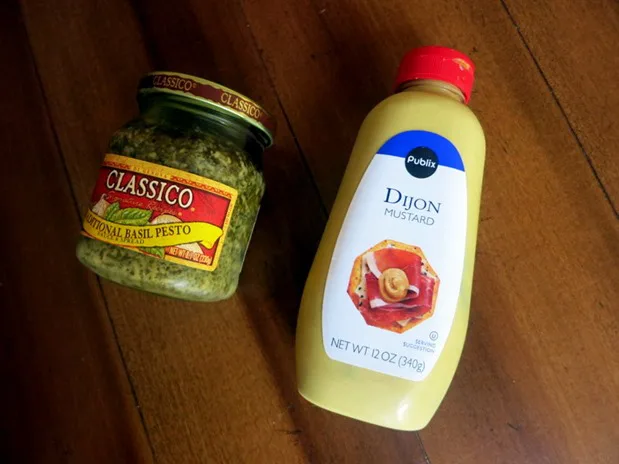 I spread the pesto mustard on top of the salmon and baked the fish at 375 for approximately 12 minutes, until it was thoroughly cooked.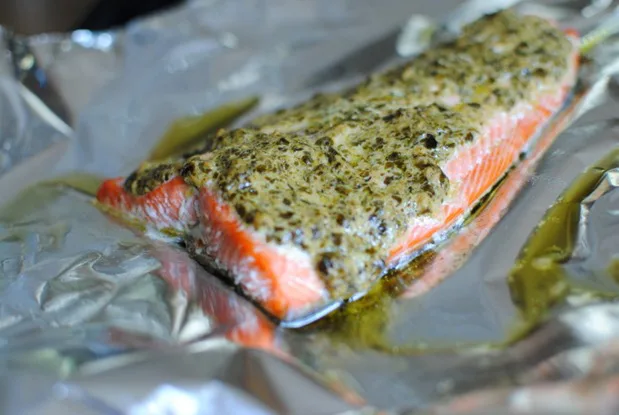 We ate our salmon with a side of sautéed zucchini and sweet potatoes. Dinner from the fridge to the plate in 15 minutes… Just the way I like it!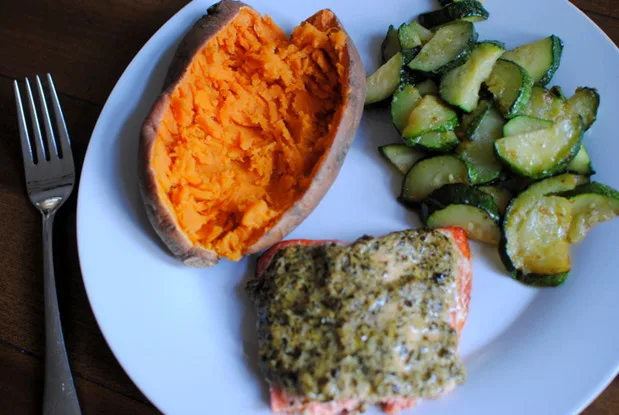 After dinner, we cuddled up on the couch to hang out with Sadie and watch TV and my sweet tooth started raging. I was really in the mood for chocolate but we didn't have any in the house so I turned to the old coconut oil and cocoa powder trick and made a small batch of melt-in-your-mouth chocolate that was ready in about 45 minutes.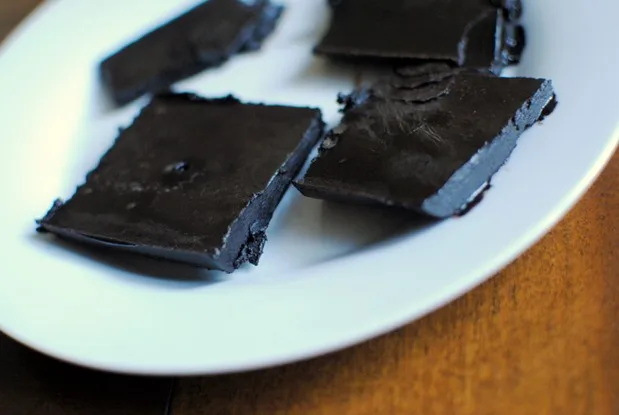 (Combine 1/2 cup melted coconut oil with 1/2 cup dark chocolate cocoa powder and 3 tablespoons of maple syrup. Refrigerate until solid and enjoy!)
I'm not sure why the chocolate looks almost bluish in the above photos, but at least it tasted delicious! Even blue chocolate is tasty chocolate.
I ate my mini dessert while Ryan and I streamed the latest episode of So You Think You Can Dance. Satisfying my sweet tooth and daydreaming about incredible dance abilities I'll never have was a lovely conclusion to our Tuesday!
Hope you guys have a great day Wednesday. The highlight of my day today: My afternoon 38 week prenatal appointment! Catch ya later!
Good morning, party people! I hope your Wednesday is shaping up nicely so far. Things in the Fagan household are going well. Baby watch is in full swing… Kind of. I really don't feel like our little man will be coming any time soon but I joked with Ryan that our baby was going to arrive yesterday since he had an important meeting at work. I guess our little one decided to ignore his mom's jokes and let his dad get through an important work day. What a guy! By the time Ryan and I arrived home from work, we were both awfully hungry and I quickly assembled a simple dinner for us to enjoy: simple pesto salmon.