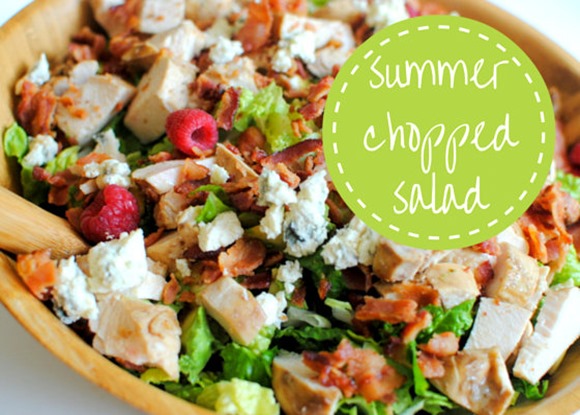 My Aunt Laurie knew chopped salads were high on my list of current favorite foods and for my baby shower in Raleigh a few weeks ago, she put together a chopped salad that simply screamed summer.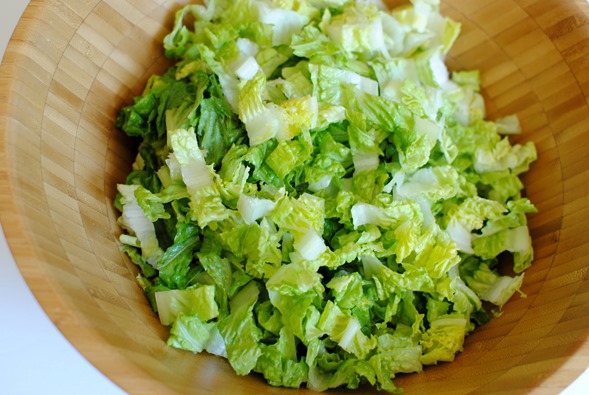 It was packed with fresh fruit and chicken and topped with a sweet dressing that made the whole salad taste incredibly refreshing. (I will share the recipe for the dressing she used below, but when I made the salad on Saturday, I topped it with a light poppyseed dressing I bought at the grocery store to save a step which made the recipe even easier!)
Ever since I dug into the salad at my baby shower, it's been on my list of recipes to make at home and over the weekend, the salad did a great job of refueling me, Ryan and my in-laws after a hot day on the boat. I followed the recipe my Aunt Laurie wrote down for me but made a few alterations based on fruit that looked delicious at the grocery store and the food preferences of our little foursome. We all loved the end result and I hope you do, too!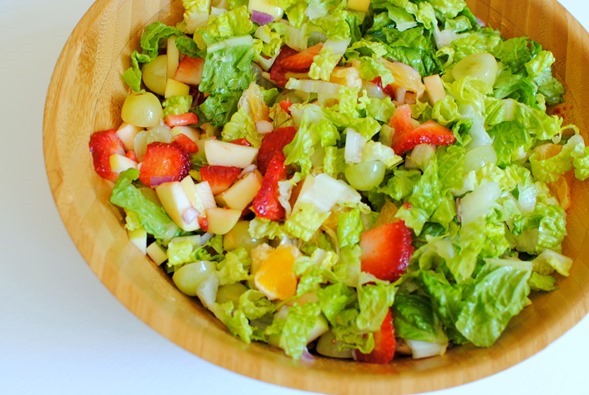 A few quick notes: A large portion of this salad can be prepped ahead. I highly recommend doing this, as it makes everything come together in a flash if you already have the chicken and bacon cooked, produce chopped, etc. Then, when you're ready to eat, all you have to do is throw everything together and slice up the avocado!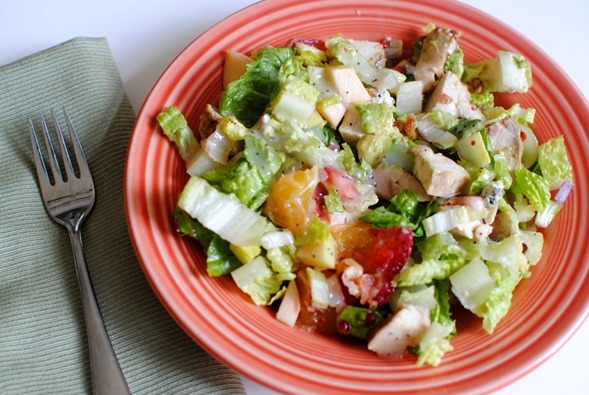 Summer Chopped Salad
Ingredients
Salad:
4 chicken breasts
1 cup teriyaki sauce
1 large head romaine lettuce, chopped
1 cup raspberries
1 cup strawberries, chopped
1 cup cooked bacon, crumbled
1 large apple, chopped
1/2 large red onion, chopped
1 cup grapes, halved
1 avocado, sliced
1 large orange, sliced into small pieces (you may also use 1 cup mandarin oranges)
1/2 cup gorgonzola or feta cheese
Dressing:
Juice of 2 lemons
4 cloves garlic, minced
1/2 cup extra virgin olive oil
1/8 cup red wine vinegar
1 teaspoon Dijon mustard
salt to taste
Directions
Marinate chicken breasts in teriyaki sauce for 60 minutes (or overnight). Remove chicken from teriyaki marinade and bake in a 350-degree oven for 45 minutes. Allow to cool before chopping chicken into small pieces.
Toss remaining salad ingredients together. Add chicken and toss again.
Top with dressing (or dressing of your choice) and enjoy!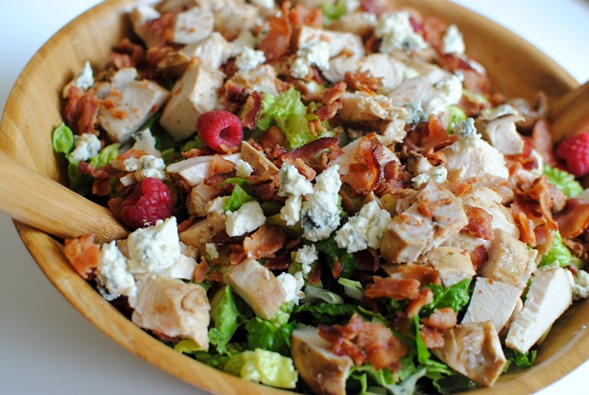 Enjoy!

Over the weekend, we officially entered the summer season, though it has felt like summer in Charlotte for at least a month or so now! With warmer temperatures comes an increase in my cravings for fruit, salads, smoothies… basically anything cold and packed with fresh summer produce.