Who doesn't love starting their Friday morning with a skin cancer screening?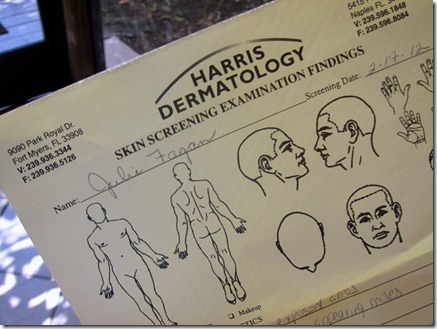 The local recreation center on Sanibel Island was offering free skin cancer screenings this morning, and after breakfast, my sister and I headed over to get checked out.
The screening itself wasn't very thorough (they only checked my face and my arms), so I definitely want to follow up with a local dermatologist for a comprehensive exam. My mom previously had melanoma and my great aunt was recently diagnosed with melanoma as well (as was my beautiful blogging friend, Alyssa) and since I missed my annual appointment last year, I definitely want to get my skin checked out again when I return to Ocala. In the meantime, I'm using lots and lots of sun screen!
After the exam, Leslie and I worked out at the rec center and did 20 minutes on the arc trainer before completing an arms 'n' abs workout. I love sister workouts!
Breakfast
Breakfast today was a two-parter.
Part one was consumed before the skin cancer screening and included an egg, jelly and cheese English muffin sandwich.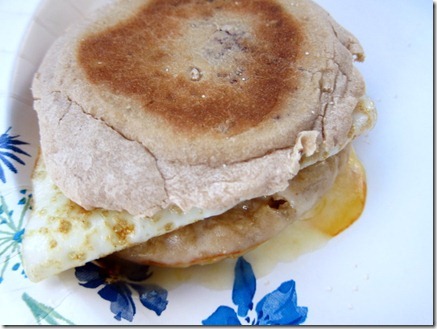 Part two came after the gym and included a small box of Corn Pops in a mug with milk, grapes, some unpictured deli ham, pita chips and a spoonful of almond butter.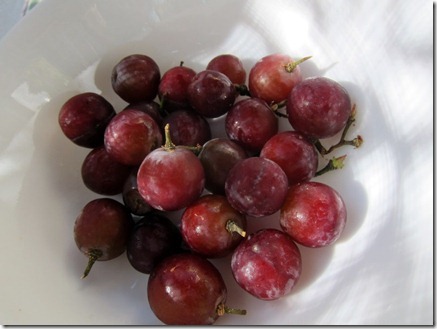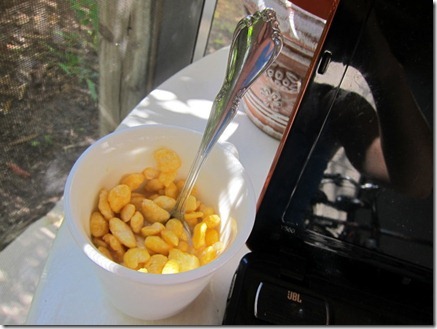 Vacation eats are so random! I swear I snack all day long on vacation, despite my best efforts to sit down to a real meal. I want to be sure to save room for dinner tonight because we have plans for a fun night out.
I'm off to help straighten up the condo this morning because Ryan, my sister's boyfriend, my aunt and cousin are arriving soon. Can't wait to have the big gang here!