Starbucks' spinach feta wrap
is coming your way, but first I wanted to kick things off this morning by saying a big thank you to you guys for your sweet congratulations related to my new
teaching gig
.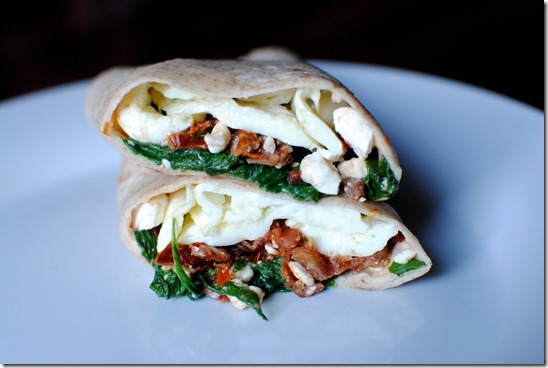 I knew I wanted to continue teaching group exercise classes when we first moved to North Carolina, but since I wasn't sure where we were going to end up living while we were in temp housing, I held off and didn't start looking for a job until we found our new home and officially moved in last month.
I'm looking forward to some new challenges and breaking out of my comfort zone a bit. I've never taught a pre-designed class like PiYo before and since learning choreography is very difficult for me, I'm hoping I can pick it up without becoming too frustrated! For those of you out there who may be used to learning choreography, I'd love to hear any tips and tricks you might have for committing everything to memory. Practice, practice, practice is pretty much my only thought at the moment!
Starbucks Spinach Feta Wrap Recreated
I have a yummy breakfast recipe to share with you guys today. It's inspired by my favorite breakfast wrap from Starbucks and is really easy to make… Just like nearly every recipe I share on this blog. Simple recipes are the way to go!
This recipe requires a small handful of ingredients that you can easily find at your local grocery store.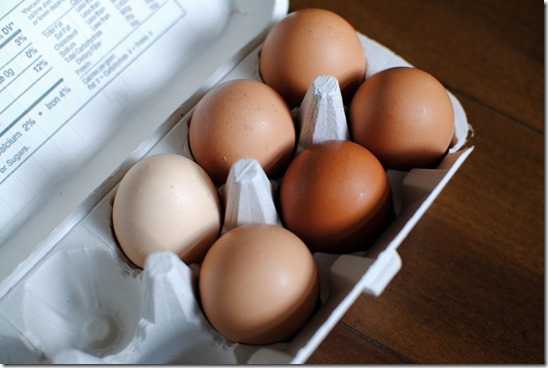 I tried to make sure to combine all of the important flavors from my favorite wrap to get as close to the real deal as possible. Fresh spinach, crumbled feta cheese and sundried tomatoes add a serious punch of flavor to the wrap!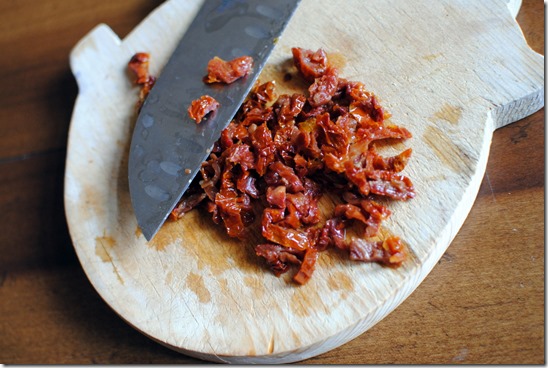 After checking out the ingredient list on Starbucks' website to see what is used to make the original wrap, I saw that sundried tomato cream cheese was used, but since I could not find that at my grocery store, I used a wedge of The Laughing Cow Creamy Mozzarella Sun-Dried Tomato & Basil cheese instead.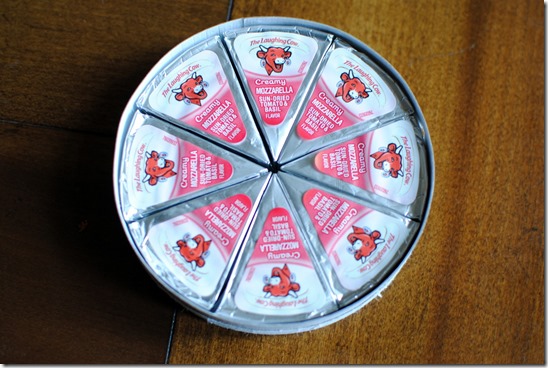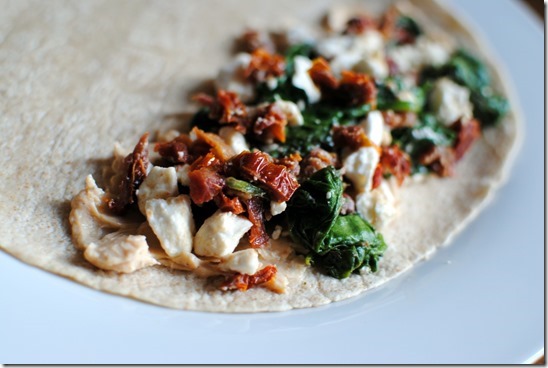 You can easily substitute veggie or sun-dried tomato cream cheese if you have it on hand though! Just don't skip this step because it definitely adds to the flavor of the wrap!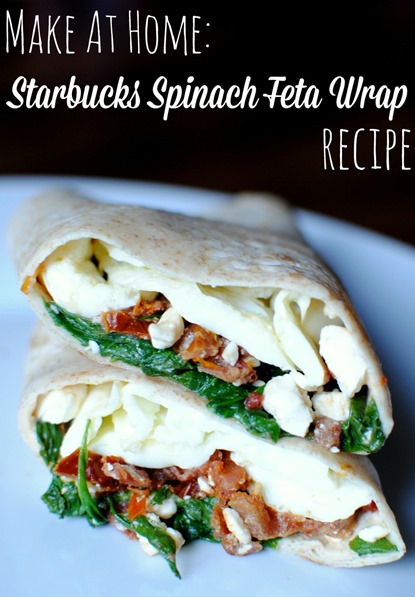 Print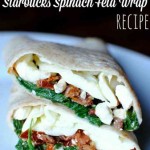 Starbucks Spinach Feta Wrap (Make At Home Recipe!)
Author:

Cook Time:

10 minutes

Total Time:

10 minutes

Yield:

1 serving

Category:

lunch, recipes
---
Description
This recipe for an at-home version of Starbucks' spinach feta wrap is a delicious wrap that you can enjoy for lunch or dinner!
---
Ingredients
1 whole wheat tortilla
2 egg whites
1 wedge of The Laughing Cow Creamy Mozzarella Sun-Dried Tomato & Basil cheese
2 tablespoons sundried tomatoes
2 1/4 cups fresh spinach
2 tablespoons feta cheese
---
Instructions
Spray small skillet with non-stick spray or coat with a teaspoon of olive oil. Add egg whites and cook omelet-style so they form one large egg white patty.
Remove egg white from pan and set aside. Spray pan again or coat with a teaspoon of olive oil. Add spinach and sundried tomatoes, cooking until spinach is wilted. Add feta and let warm slightly.
Spread cheese wedge on tortilla. Top with spinach, feta and tomato mixture. Add egg white patty and roll up.
Enjoy!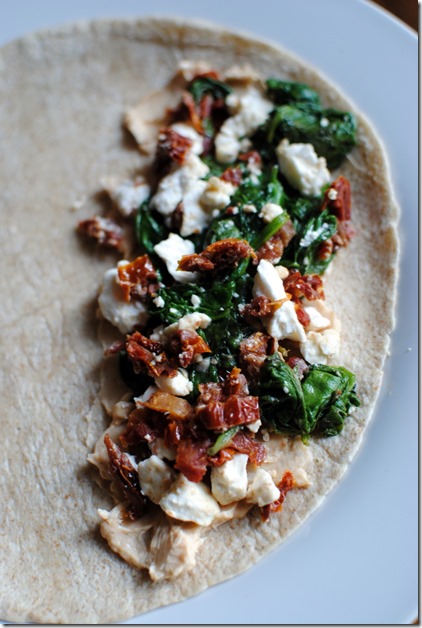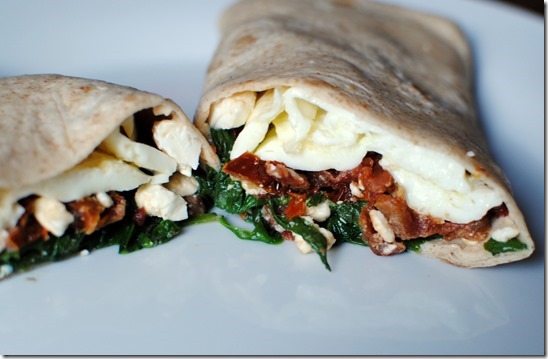 This recipe took about seven minutes to make. Not too shabby! It can also easily be prepared the night before and frozen or refrigerated for an easy reheat-and-eat morning meal. I'm thinking I may make a bigger batch of them next time so I can have a few on hand to quickly microwave for an easy breakfast option in the future.

Get in my belly!

Hello!! A recipe for an at-home version of