Slow Cooker Santa Fe Chicken
!?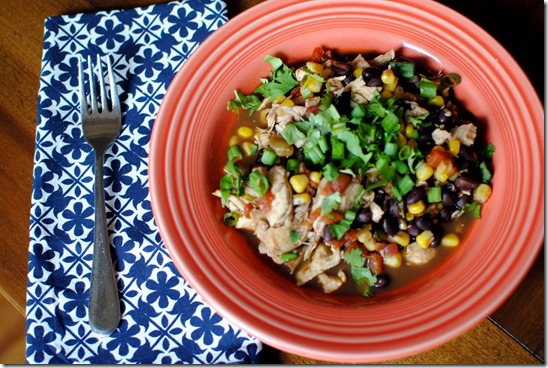 It's coming your way at the end of today's post… But let's back up a bit, shall we?
First things first… How are you guys doing today? Yesterday totally slipped away from me thanks to some meetings related to my new job followed immediately by my usual Girls On The Run Tuesday meet up.
At yesterday's practice, we discussed gratitude and the thought that gratitude is an attitude. After every lap the girls completed around the track, they had to stop and tell me something they were grateful for and I added it to this list: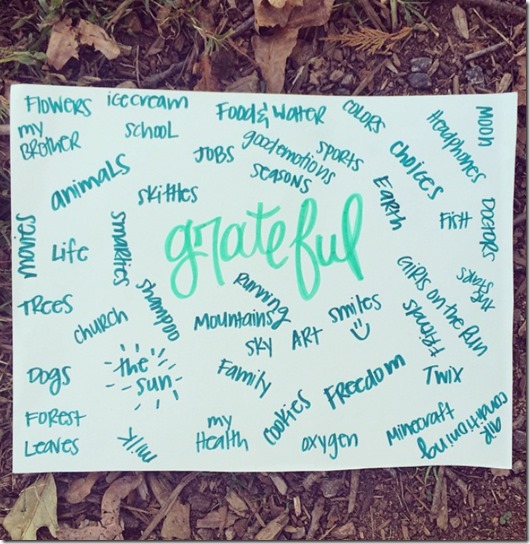 I swear I leave every Girls On The Run practice falling more and more in love with the program. It is so rewarding on so many levels and I am coaching the most incredible group of girls. They make me and my fellow coaches laugh all the time, but they're also incredibly thoughtful and are very willing to participate in nearly every group discussion.
Dinner
I was grateful I took some time to prep dinner in the morning because by the time I arrived home from practice, I was more than ready for some food.
Last night's dinner was a serious winner thanks to a delicious and ridiculously easy recipe from the Skinnytaste Cookbook!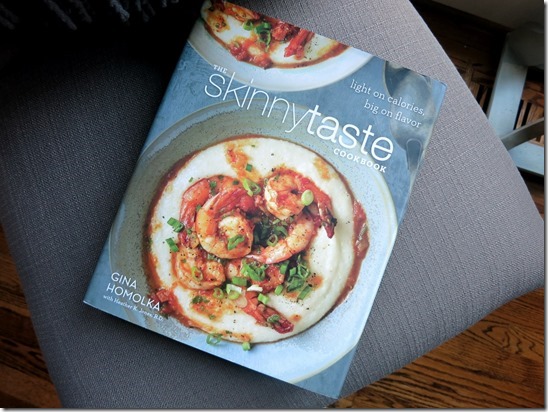 I've been a fan of Gina's blog Skinnytaste for years and have had the pleasure of meeting her a small handful of times. She is such a kind woman, an absolutely beautiful photographer and a genius in the kitchen! She is always coming up with mouth-watering recipes to share on her blog and her cookbook is a fabulous representation of her work.
Gina gave me permission to share one recipe from her cookbook with you guys and since I know many of you out there are just as obsessed with crock pot recipes as I am, I figured her Crock Pot Santa Fe Chicken would be a good one to highlight! It's delicious!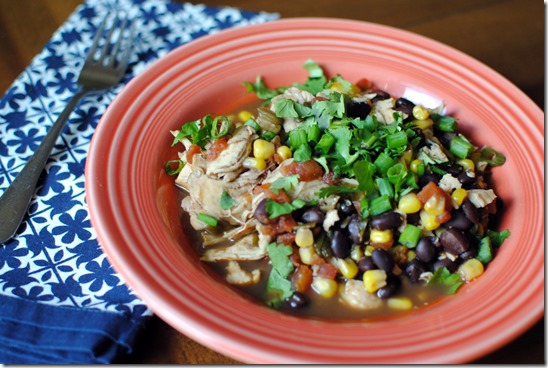 Slow Cooker Santa Fe Chicken
Print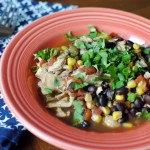 Slow Cooker Santa Fe Chicken
Author:

Prep Time:

2 minutes

Cook Time:

6-8 hours

Total Time:

-26579683.666667 minute

Category:

dinner, recipes

Cuisine:

dinner
---
Description
A simple, yet completely satisfying dinner! Throw the ingredients into the slow cooker and forget it!
---
Ingredients
24 oz (1 1/2 pounds) chicken breast
14.4 oz can diced tomatoes with mild green chilies
15 oz can black beans
8 oz frozen corn
1/4 cup chopped fresh cilantro
14.4 oz can fat free chicken broth
3 scallions, chopped
1 tsp garlic powder
1 tsp onion powder
1 tsp cumin
1 tsp cayenne pepper (to taste)
salt to taste
---
Instructions
Combine chicken broth, beans (drained), corn, tomatoes, cilantro, scallions, garlic powder, onion powder, cumin, cayenne pepper and salt in the crock pot. Season chicken breast with salt and lay on top.
Cook on low for 10 hours or on high for 6 hours. Half hour before serving, remove chicken and shred. Return chicken to slow cooker and stir in. Adjust salt and seasoning to taste. Serve over rice or tortillas and your favorite toppings.
---
Notes
Recipe source: Skinnytaste Cookbook by Gina Homolka
A few more ideas for this recipe from Gina:
Try this recipe as a filling for enchiladas
Serve it on top of cilantro rice to make your own burrito bowl
Fold into a tortilla with shredded cheese to make your own quesadillas
Serve on top of greens for a delicious salad
Keywords: chicken/turkey recipes, crock pot recipes, dairy-free, dinner, gluten free, lunch/dinner recipes, most popular recipes, recipes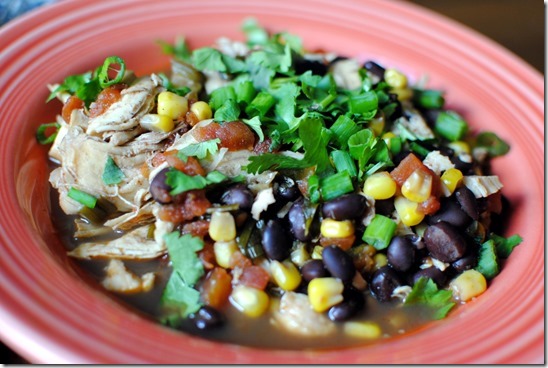 A few more ideas for this recipe from Gina:
Try this recipe as a filling for enchiladas
Serve it on top of cilantro rice to make your own burrito bowl
Fold into a tortilla with shredded cheese to make your own quesadillas
Serve on top of greens for a delicious salad
Enjoy!

Not sure what to make for dinner tonight? How about this delicious