It's a wet, dreary morning in Ocala today. Rainy weather warrants working away in a cozy coffee shop, so after breakfast this morning, I drove to Starbucks to redeem my free birthday drink coupon and take advantage of their wifi.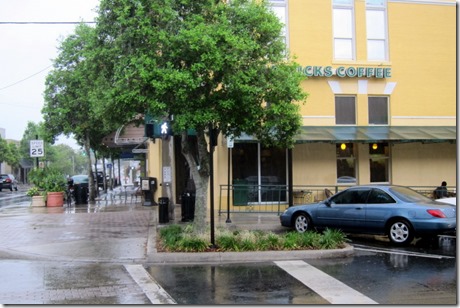 FYI for all my Frappuccino lovers, tomorrow through May 12 is Frappuccino Happy Hour at Starbucks from 3 – 5 p.m. Half off all Frappuccinos!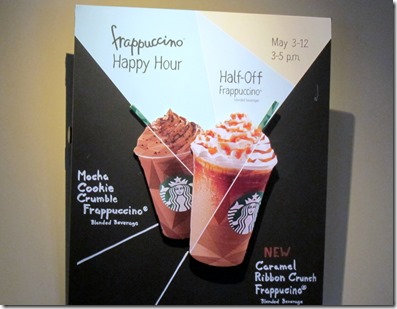 Since I planned for today to be a catch up day for freelance and blog-related work (I am not working at the gym today), I welcome the rain. It makes it easier to feel motivated to work inside and get stuff done.
Backing up a bit to this morning's breakfast…
Right after I woke up, I made myself peanut butter toast topped with a sliced banana and pumpkin pie spice.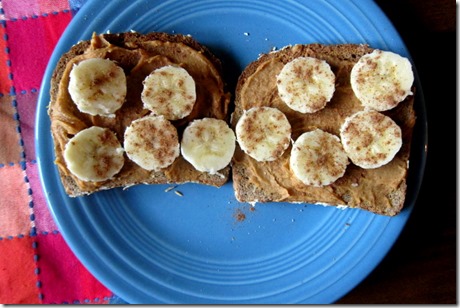 It was an easy morning meal and a filling one, too!
Water Fitness
Yesterday I got some exciting news at work! I am going to be teaching water fitness classes!
I will begin training with another instructor very soon and the plan is for me to teach the class two days a week.
I've always been a huge fan of water-based workouts (I was on the diving and water polo teams in high school and worked as a lifeguard every summer), but I know teaching water fitness classes will be a new challenge. I've taught swim lessons before and taken water aerobics, but teaching a water fitness class will take me out of my comfort zone a bit and I can't wait. Lots to learn!
Question of the Morning
If you were going to teach a fitness class, what fitness class would you want to teach?
I really hope to teach boot camp or circuit workout classes in the future. And of course my dream is to teach BodyPump, assuming I can convince my gym to hop on board and bring the class to our gym. Fingers crossed!