Winter Boot Camp Workout
I'll dive into today in a second, but first I wanted to share a sweaty workout I completed yesterday. It was a boot camp style workout (my favorite!) and worked the whole body while also seriously elevating the heart rate.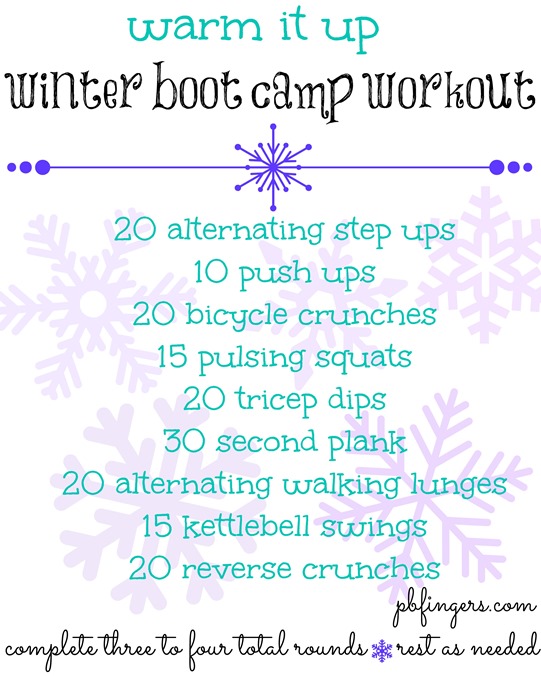 Not too shabby!
Moving onto today…
Teaching + Breakfast
My workout today was planned for me since I had to head off to teach a 6 a.m. indoor cycling class. I really, really love my little 6 a.m. crew! They're a dedicated bunch and surprisingly energetic and engaging at such an early morning hour. As I took the class through the warm up, I asked them to shout out any music preferences for future playlists and this was the feedback I received:
Absolutely no Justin Bieber
All Pitbull all the time! (I was happy to hear this because I had two Pitbull songs on today's playlist!)
More country music (<— This one surprised me, but I love country music, so I'm all for it!)
No Pink (Another surprise! I think a lot of Pink's music is upbeat and motivating!)
Interesting, right!?
Once I was done teaching cycling, I drove to Starbucks for a peppermint vanilla latte to kick off my morning.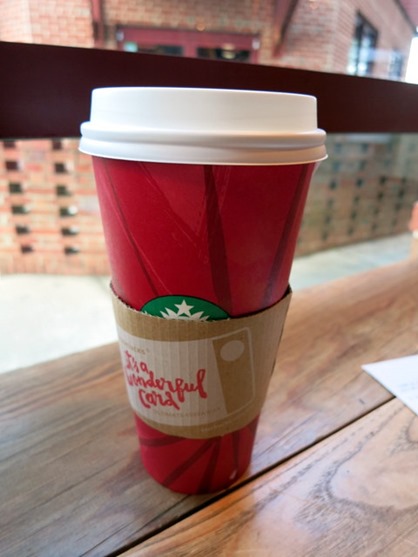 It was a venti kind of day!
By the time I arrived home, I was ready for breakfast and ate an apple while waiting for two pieces of Whole Foods' seed and grain bread to toast.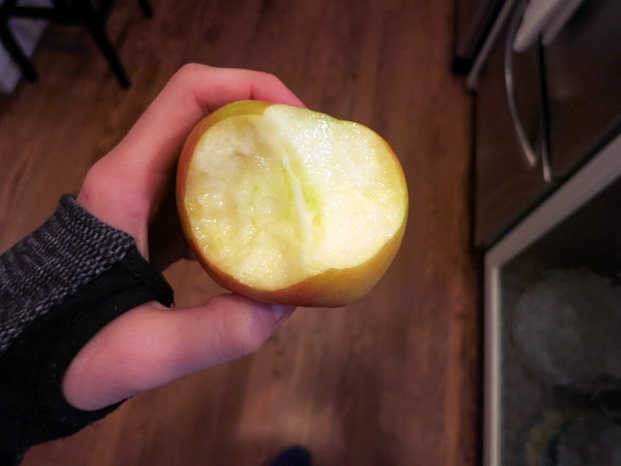 I topped my toast with almond butter and dug in.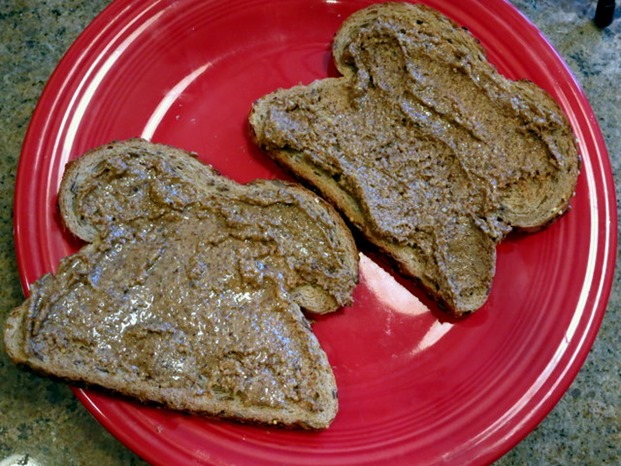 Now it's time to grab a much-needed shower before working again (no more teaching today) and then I'll be heading out to Girls On The Run a little later. It's our last week of practice and I'm getting so sad!
Question of the Morning
If a group exercise instructor asked you to shout out your workout music preferences, what would you say?
Is there a specific song on your "never play" list?
I would say please never play Pharrell's 'Happy' and I'd request more EDM. Give me something upbeat with a solid beat and I'm usually a happy camper!

Hello!! I'm so glad you guys are digging Happy Holidays Giveaway Week so far! Yesterday's kick off is already raking in a bunch of entries and you have through Friday to put your name in the hat. The next giveaway will be up later this afternoon. Good luck!!