Do you ever speed through a meal so fast that after you're done, you can barely remember eating it?
As I uploaded the pictures from my breakfast this morning, I realized I basically inhaled my morning meal and could barely remember even enjoying it!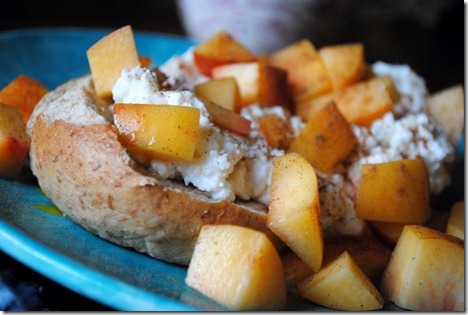 Breakfast this morning included a toasted wheat bagel topped with a mixture of ricotta cheese and cottage cheese, a sliced nectarine and a sprinkle of pumpkin pie spice.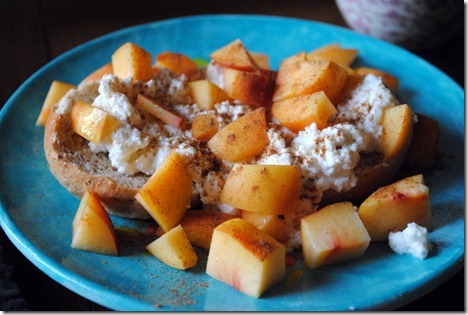 Served with a cup of Godiva pumpkin spice coffee for some Friday energy.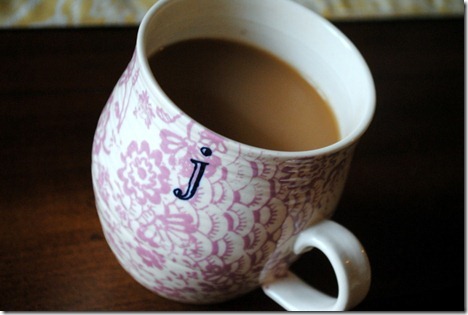 PBF Flashback
Back in February, my go-to techy blogger guru friend, Katy Widrick, posted about The Wayback Machine.
The Wayback Machine allows you to type in a web address and browse the different looks of a site from the archived dates available.
How fun, right?
Like many bloggers, when I started Peanut Butter Fingers, I used a template through WordPress and tried my best to make it look unique.
Check out PBF three months after I started blogging in December 2009: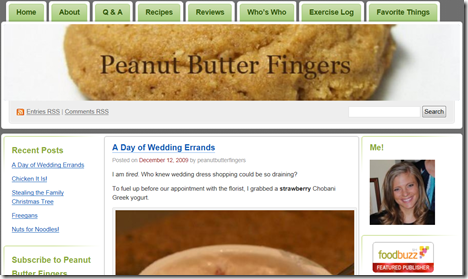 My self-made banner clearly needed some work!
Jumping ahead, I kept the same design, but my banner changed to become a little less pixelated:
For some reason The Wayback Machine website isn't showing my entire site during the time that this banner was up, but at least it captured the banner itself!
Eventually, I decided I wanted a more personalized look and sought out the help of a design professional, The Blog Fairy.
The first banner idea she sent me back was adorable and featured a cartoon peanut butter and jelly sandwich, much like this one: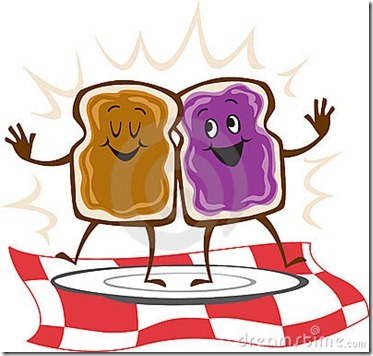 (Source)
While it was cute, I wanted something a little more professional-looking and requested a banner with a real food photo in it and sent her the image of the apple and peanut butter that you see today!

I've actually been thinking about doing a website makeover for a while now, but every time I think about it, I begin to feel attached to the current look of PBF. I wouldn't mind having a site with an even cleaner appearance (I love a sleek, white website), but don't know what the future holds, especially since redesigns can be quite expensive. We shall see!
I hope you enjoyed this little trip down memory lane!
Questions of the Morning
What do you think makes a website appealing?
To me, a great website is clean and easy to navigate. Keep it simple!
If you're a blogger, has your blog changed appearances at all from when you first started?
Clearly PBF changed a bunch in the beginning!