I've said it before and I'll say it again. Incline walking is
no joke
.
You know you're working hard when thinking about jogging instead of walking sounds like a break.
Can you tell I tackled some incline walking this morning?
I spent 20 minutes on the treadmill completing this workout:
Keeping the speed at 4.0 while haulin' hiney at a 12.0 incline is tough!
After my time on the treadmill, I completed an upper body workout that focused on my chest, triceps and shoulders and included the following exercises:
Push ups
Upright rows
Tricep dips
Overhead press
Chest press on exercise ball
Side shoulder raises
Tricep extensions
Front shoulder raises
Tricep pull downs
Great workout!
Breakfast
My morning meal repurposed last night's dinner!
I chopped up the remaining slice of the artichoke and broccoli quiche and added it to a scrambled egg mixture made with two eggs, milk and fresh mozzarella cheese.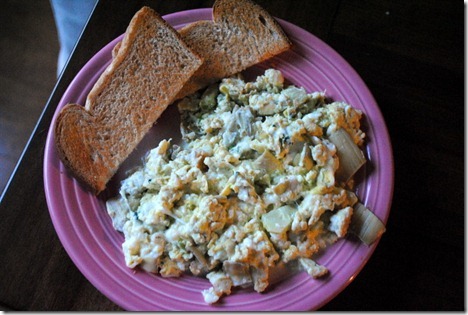 Served with a side of whole wheat toast.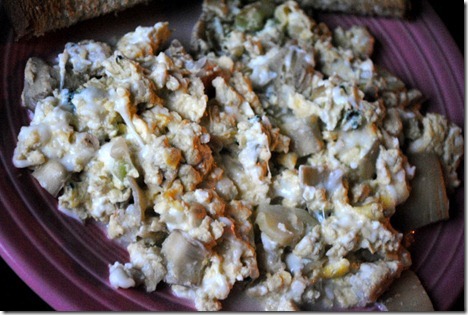 I am also on day two of sipping on a new kind of coffee.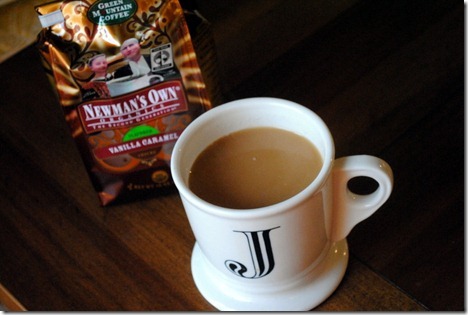 I bought Newman's Own vanilla caramel coffee at Publix on Monday and after my first cup yesterday, I wasn't sure it was going to be a winner. I've come to realize that it often takes me trying a new flavor of coffee two to three times before I really start to like it. I think this is because I have an idea of exactly how the flavor will taste in my mind, so when I actually try it, it's never quite right.
Luckily this flavor is growing on me! I would power through it even if it wasn't though because I'm not about to throw away $7 worth of coffee.
Time to get to work! I will be going out of town again on Friday afternoon, so I want to be sure to get a lot done in the next two days.
And I'm off!