First things first, I think we need to talk about last night's dinner.
Oh my gosh, I am loving Blue Apron meals. They are so ridiculously delicious and Ryan and I have yet to make one we haven't enjoyed. This was one heck of a good Christmas present from my husband, that's for sure!
When we know we're going to take the time to prepare a Blue Apron meal, Ryan and I really look forward to cooking together and eating what we know will be a fantastic dinner.
Last night we made Bangaladumpa Upma Koora, a Nepalese dish centered around asafoetida, a spice cultivated from the sap of a plant in the fennel and carrot family.
On a base of small white creamer potatoes, we poured a hot and flavorful mong dal and tomato paste base enhanced with curry leaves, onion, ginger, red chilies, lime and more.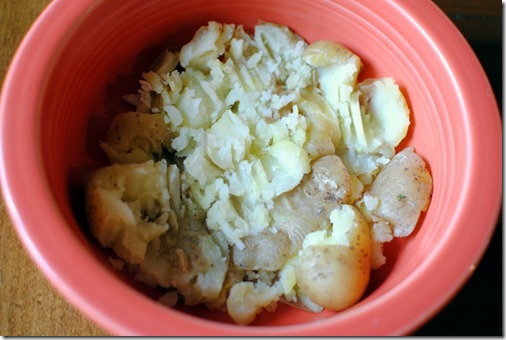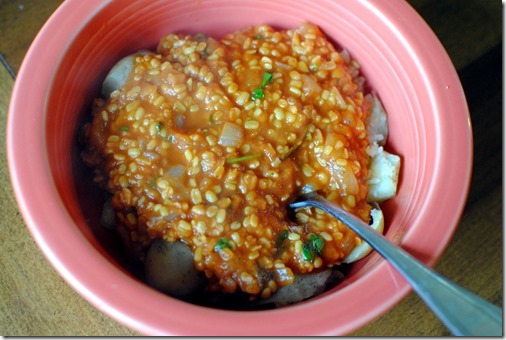 We opted for the vegetarian Blue Apron meal option since I am already comfortable making meals centered around meat or fish. I wanted to explore vegetarian cooking and love the flavors of the Blue Apron meals. Each meal is so different and still 100 percent delicious and filling. YUM.
Breakfast
Today began a lot like yesterday, mainly because I felt so darn good after drinking my green smoothie in the morning. It set my day in motion in the best way and I felt more energetic than usual at work.
So today I figured I'd begin my day in a similar way!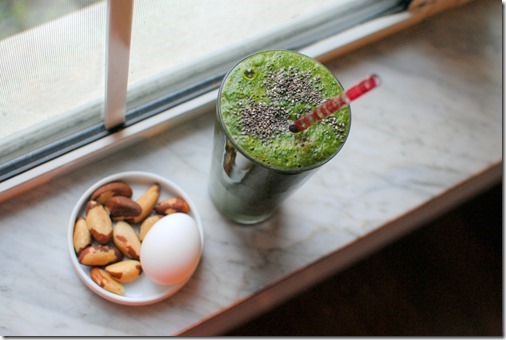 Today's smoothie was nearly identical to yesterday's green smoothie, but I added chia seeds to the mix and sprinkled some on top as well.
I copied yesterday's breakfast even further when I ate some Brazil nuts and a hard boiled egg on the side. Whatever works!
Workout
Before breakfast, Ryan and I drove to the gym for a 5:15 a.m. workout.
After a 10 minute warm up, I used my phone to complete another Nike Training Club app workout. On the agenda for today was the 45-minute advanced Fast and Furious workout that incorporated a lot of squats, lunges and core work.
I am beginning to wonder if I will ever think one of the NTC workouts are easy because so far they are kicking my butt in the best way.
Heading off to work now. Enjoy your Tuesday, my friends!
Question of the Morning
Have you ever tried Blue Apron or another meal delivery service? Would you want to?