I love that you guys are fans of New Girl, too!
How hysterical was Tuesday night's episode? I know I'm a little behind since we DVRed it, but I was dying! Whenever you have a guy singing Wicked alone in a car and a drunk guy saying ridiculous things like, "The poison! Get it out of me," or, "I have to go make the puke," I'm gonna be a fan.
Breakfast
Breakfast this morning was prepped last night. As I was making dinner, I simultaneously cooked up a batch of steel cut oats with quinoa. We were just about out of both and I decided to mix them together which ended up being quite tasty!
I then refrigerated the oats and quinoa overnight and added them on top of a cup of strawberry banana Chobani Greek yogurt this morning.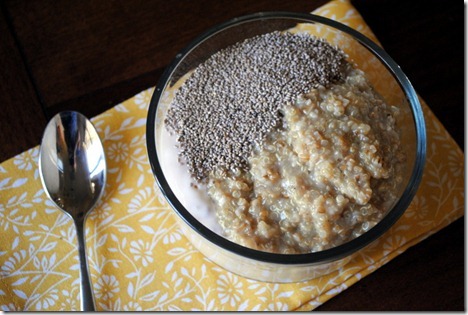 Plus chia seeds for extra crunch and fiber!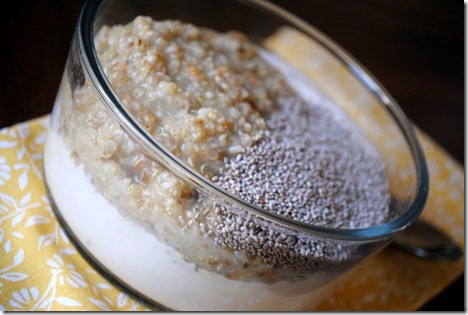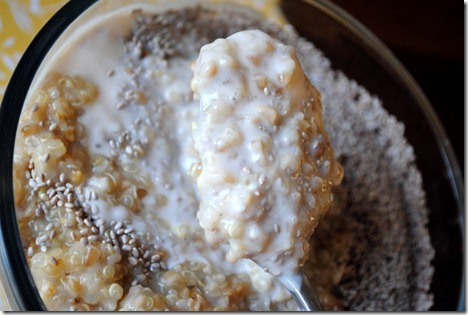 I'll be honest, I prefer my usual overnight oats over this combination, but it was a nice change of pace and a fun way to use up the last of our steel cut oats and quinoa.
As Ryan and I were eating breakfast this morning, we spotted a visitor.
A ginormous spider!
I made Ryan take care of it before he left for work which had Sadie all hot and bothered.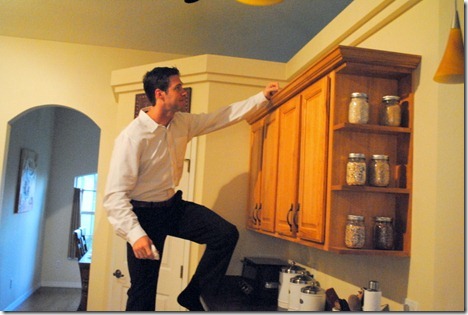 Apparently climbing on top of kitchen countertops is an activity that Sadie desperately wants to be a part of!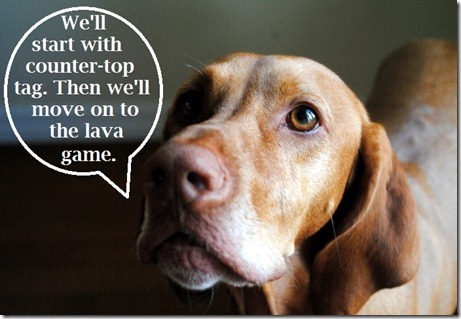 I'll be honest, the whole "mouse in the house" experience at our last apartment made me much better about seeing a spider. It ain't no thang! (Although, yes, I'll always defer to Ryan when it comes to actually doing something about the spiders.)
Speaking of dealing with unwanted bugs, the other day when I was listening to an NPR podcast, they discussed a pretty cool little gadget.
They were talking about the announcement that the founder of SkyMall, Robert Worsley, is running for the Arizona Senate. They then started talking about some of the fantastic products you can buy through SkyMall. (I actually have an old post about some of my favorite SkyMall gems!) One of the items they discussed was the bug vac!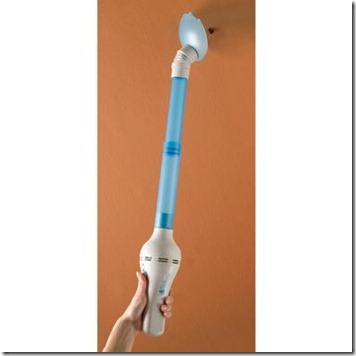 Pretty cool huh? I would definitely like to use that fancy little tool for cockroaches. Those things are huge and if they can survive whatever it was that wiped out the dinosaurs, I'm pretty sure I want to use something serious to get rid of them.
And now, just for fun, I must ask…
Questions of the Morning
Have you ever purchased anything from SkyMall?
If you had to buy one of the following SkyMall items, which would you choose:
1.) Wine Glass Holder Necklace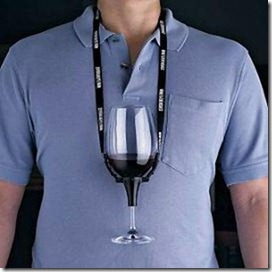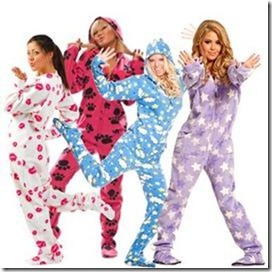 3.) Garden Yeti (because no backyard is complete without one)