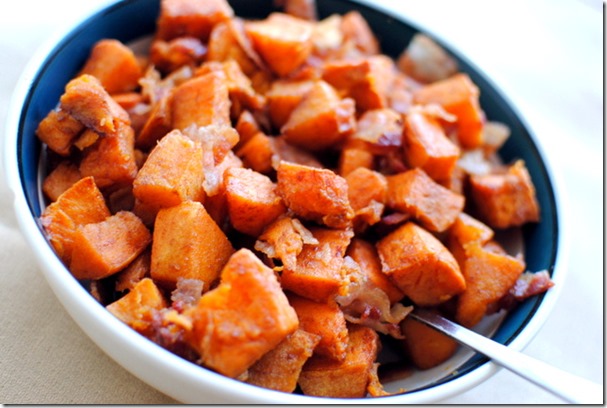 This sweet potato side dish was inspired by the glazed carrots I made over the weekend. They were so delicious and super simple and I had a feeling I could use similar flavors with sweet potatoes to make another tasty side dish.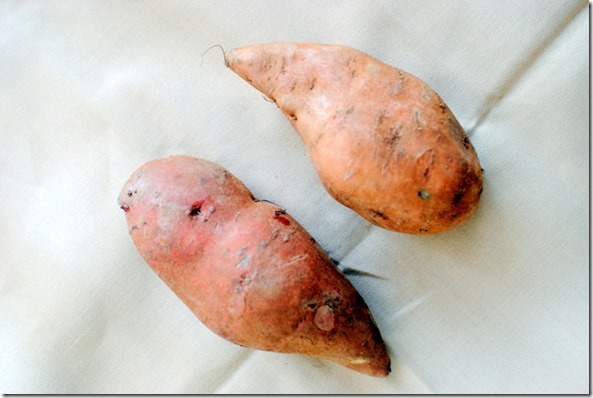 Instead of cooking the potatoes the stove top, I roasted them which made things even easier. And adding crumbled bacon on top at the end was a great decision since we're big fans of sweet and savory flavor combinations in our house. (If you're not a bacon lover, you could easily omit this part of the recipe.)
Cinnamon Roasted Sweet Potatoes with Bacon
Ingredients
2 large sweet potatoes, peeled and cubed
2 teaspoons coconut oil, melted
1 teaspoon cinnamon
1 teaspoon honey
5 slices bacon, cooked and crumbled
Directions
Preheat oven to 375 degrees
Toss sweet potatoes, coconut oil and cinnamon together until sweet potatoes are fully coated in the oil and cinnamon
Pour potatoes onto a cooking sheet sprayed with cooking spray and spread out
Bake for approximately 25 to 30 minutes, flipping halfway through
Pour hot sweet potatoes in a larger bowl and immediately toss with honey
Top sweet potatoes with crumbled bacon and serve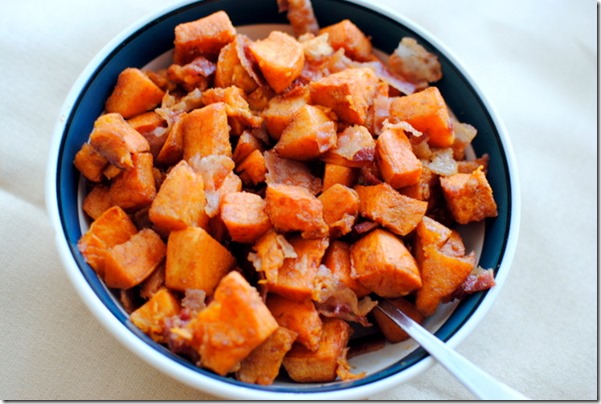 Enjoy!

After yesterday's lunchtime fail, it was kind of nice to have a dinnertime success in the kitchen.