Hello and happy, happy Friday!
I am so excited to sleep in tomorrow. It was another super early morning for me since I was scheduled to work the early shift, but now it's just after 11 a.m. and I am d-o-n-e!
Work went by fast. I conducted a handful of fitness assessments for potential personal training clients. Once my shift was over, I changed and headed back into the gym for my own workout.
Workout
Today's workout began with a five minute warm up run on the treadmill before I hopped off and completed the following circuit: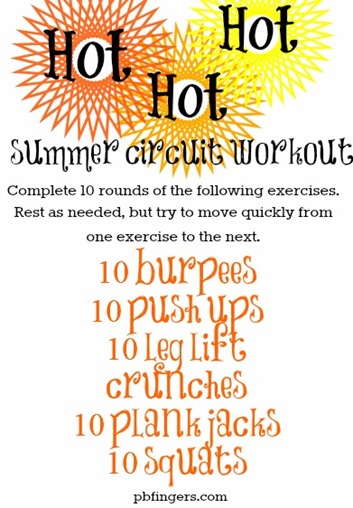 As noted on the image above, I completed 10 rounds of the circuit, but took a break halfway through to run on the treadmill for another five minutes. I wanted to split up the circuit a bit but completed the full 10 rounds by the end of my workout. It was a sweaty one!
Breakfast
Backing up a bit, I ate breakfast about an hour into my shift.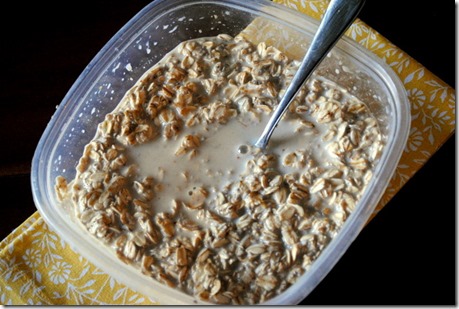 Overnight oats again! The above picture was snapped last night when I prepped the oats before the chia seeds had a chance to thicken everything up and work their magic.
Now it's time to head out to run some errands. We have a fun beach weekend planned with friends to celebrate my friend Laurel's birthday and I need to pick up some stuff for the festivities!
Enjoy your Friday!
Of Possible Interest