cheesecake
is a special treat!
But what about day-to-day life when a key lime pie craving hits in the morning (please tell me I'm not the only one who craves dessert for breakfast sometimes!) or in the mid-afternoon when you're dying for a sweet pick-me-up but don't want to dig into something quite so rich and indulgent?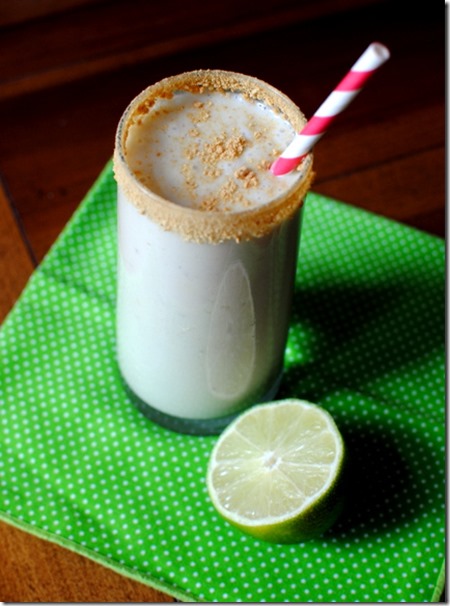 How about a key lime pie cheesecake protein smoothie!?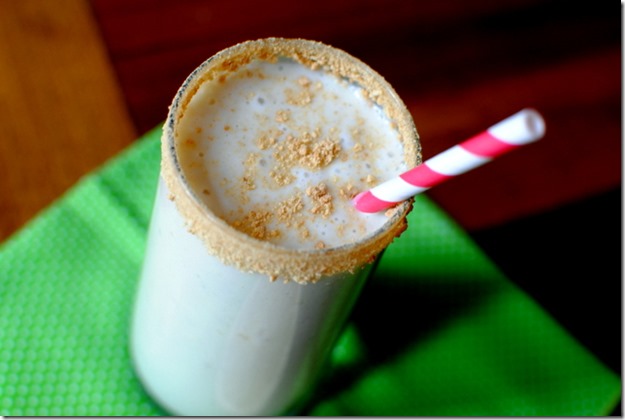 This smoothie tastes like dessert but incorporates fruit, protein-packed Greek yogurt and fresh lime juice. The sneaky spoonfuls of cream cheese give it the dessert-like flavor.
Key Lime Pie Cheesecake Protein Smoothie
Serves One
Ingredients
1 6-ounce container key lime pie Greek yogurt
1 1/2 frozen banana
2 tablespoons cream cheese
1 1/2 tablespoons lime juice
1/2 cup vanilla almond milk (or milk of your choice)
Graham cracker crumbs
Optional: Add a handful of fresh spinach
Directions
Combine all ingredients except for graham cracker crumbs in a blender. Blend until smooth.
Dip the top of a glass in graham cracker crumbs. Pour smoothie into glass and garnish with an additional sprinkling of graham cracker crumbs.
Drink immediately!
Enjoy!

As someone who lived in Florida for more than 11 years, I've had the pleasure of trying my fair share of phenomenal key lime pies. Tangy and sweet, key lime pie is a family favorite in our house. And for days when were feeling particularly indulgent, key lime pie