Good morning party people!
Life in Ocala got back to normal yesterday after a fabulous three day weekend. Ryan and I worked and then spent some time outside with Sadie after dinner.
On Monday we went scuba diving all day with my dad, two of my dad's friends, my sister and her fiancé. We took all of the pictures from our scuba adventure with Ross' camera and we're having issues transferring them to a normal computer. (Apparently they were all shot in the raw mode, which makes this harder? I don't understand cameras.) Anyway, my body was still quite tired from Monday's activities yesterday, so I skipped my usual workout.
Workout
Today I woke up feeling rejuvenated and drove to the gym with Ryan at 5:15 a.m. for an early morning workout. I began with 20 minutes on the arc trainer before hopping off to complete the following leg workout: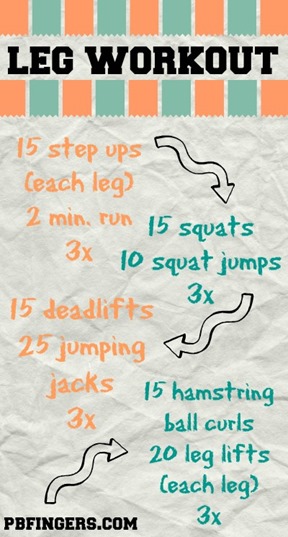 It was a good one!
Breakfast
When we arrived home, I was grateful I prepared breakfast last night because I was more than ready to eat!
I topped a bowl of overnight oats with slivered almonds and a sprinkle of shredded coconut that I had leftover from the butterscotch banana bread oatmeal bites I made last week.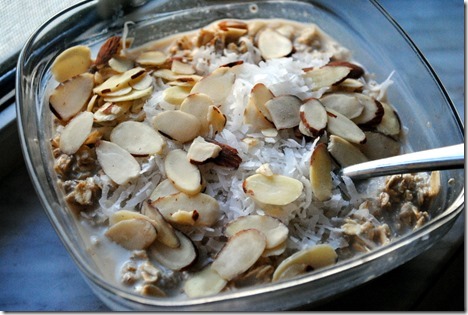 The highlight of my morning meal came in a coffee mug thanks to a new flavored coffee that I tried for the first time today.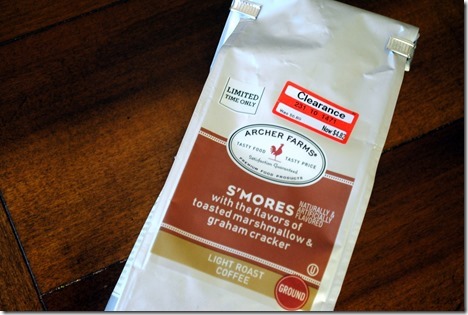 Ashley's positive reviews of this flavor encouraged me to buy it when I saw it on clearance at Target. It smells fantastic and tastes great! A solid recommendation!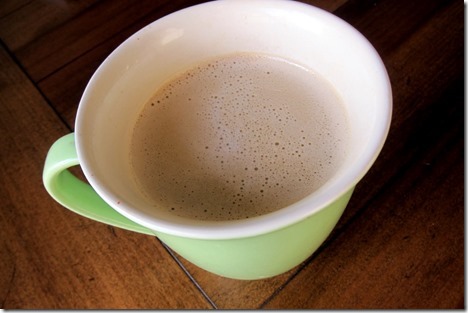 After breakfast, Ryan and I met up with our landlord for a walk through of our house. We decided to renew our lease for another year and he needed to check things out before we signed the lease again. Everything looked okay and we're good to go!
I hope you're having a good day so far. It's already Wednesday!
Question of the Morning
Do you like flavored coffee? If so, what is your favorite flavor?