I suppose they had a good reason to considering the workout I put them through:
Doing tricep push ups right after tricep pull-downs was killer!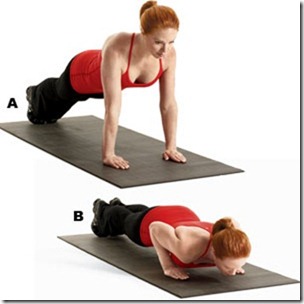 (Source)
Follow the push ups with tricep kickbacks and I was definitely feeling the burn.
Something I find kind of odd is that fact that I like feeling the burn during upper body workouts, but feeling the burn during lower body workouts makes me feel way more fatigued. I can quickly bounce back from upper body burn whereas I require much more recovery time with lower body burn. The glutes, quads and hamstrings are much bigger muscles than dinky lil' triceps and biceps though, so I guess this makes sense.
Breakfast
After a few days in a row of sweet breakfasts, I was ready for a savory breakfast.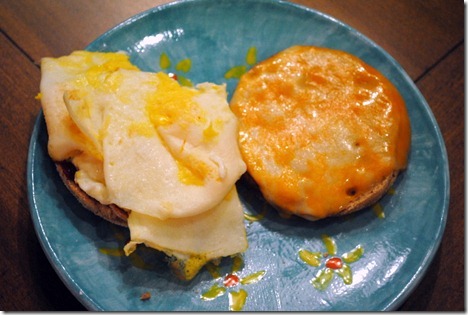 I ate an egg sandwich made with two fried eggs, Colby jack cheese, raspberry jelly and a toasted Publix honey wheat English muffin.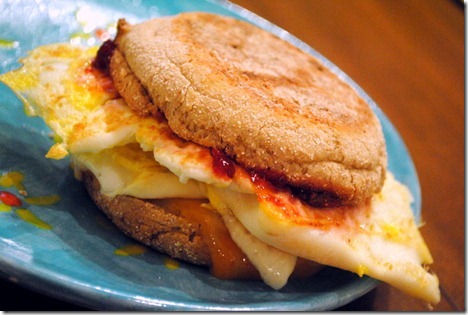 Question of the Morning
Do you prefer upper body or lower body strength workouts?
I definitely prefer upper body workouts and love working out my shoulders. My favorite, by far!

My triceps hated me this morning.