The Zappos shout out in this post is sponsored by Zappos!
The weekend is heeere! Woohoo! Do you guys have anything fun on the agenda? We will be spending this holiday weekend close to home but have plans to attend a Memorial Day cookout with some friends on Sunday which should be a blast. We're all definitely hoping for lots of sun and fun on the lake!
Before the weekend kicks off, it's time to dive into my weekly Things I'm Loving Friday blog post! Below you will find a short roundup of things that are making me smile this week and, as always, I'd love for you to join in by sharing something you're loving in the comments section.
I hope you all have a fantastic weekend!
Things I'm Loving Friday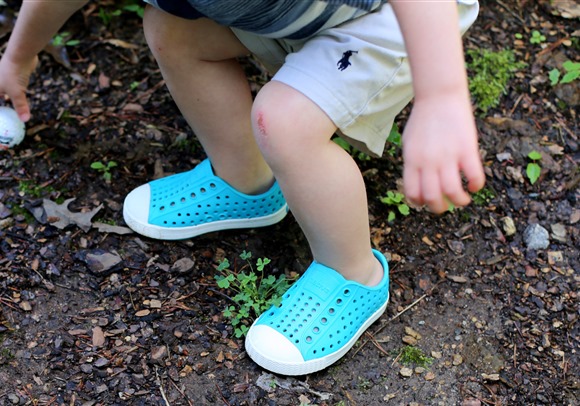 Earlier this week, Chase got a new pair of kicks just in time for summer! I chatted up a mom whose son I saw wearing a pair of these rubbery shoes with holes all over them at our local splash pad early last week because I've been seeing them everywhere! She told me they were Natives and praised the shoes and told me I needed to get a pair for Chase for the summer.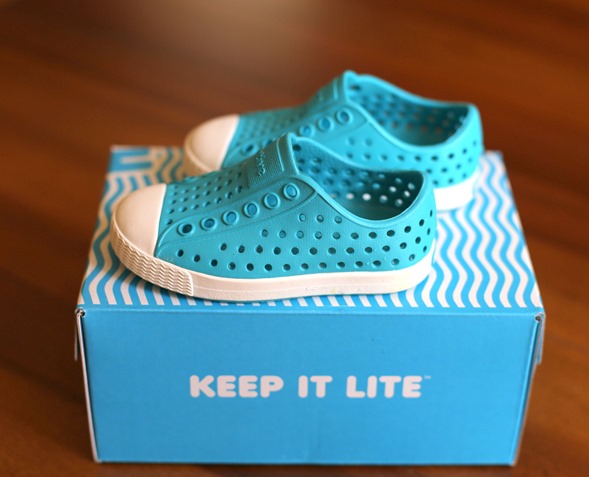 I quickly ordered a pair from Zappos.com and within a couple of days, Chase's new shoes arrived on our doorstep. I am so pleased with these shoes because they easily slip on and off, don't require socks and seem to let Chase's feet breathe without giving him blisters. (Ryan and I both have ridiculously sweaty feet – a trait poor Chase seemed to inherit.) I feel like these shoes are a mom's dream because you can simply hose them off to get rid of any dirt or sand and they're super low maintenance.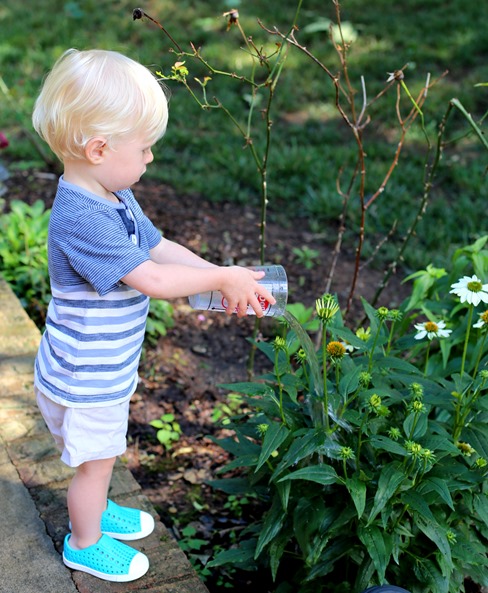 They've been perfect for the splash pad, trips to and from the pool for swim lessons, splashing around in our water table and running around outside, just being a kid!
If you happen to have a child who gives you their best stank face (see below) whenever you try to make them come inside to get cleaned up, I think you'll love these easy-to-clean shoes, too!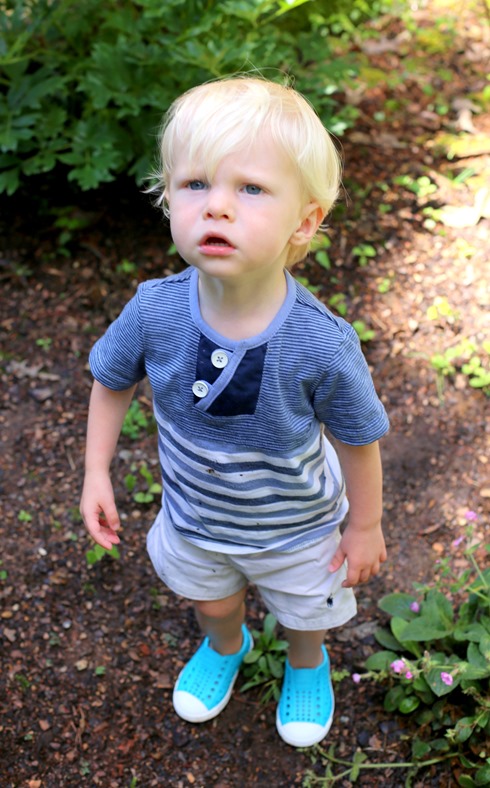 Thank you so much to Zappos for Chase's new shoes. He loves them… but I think I might love them even more.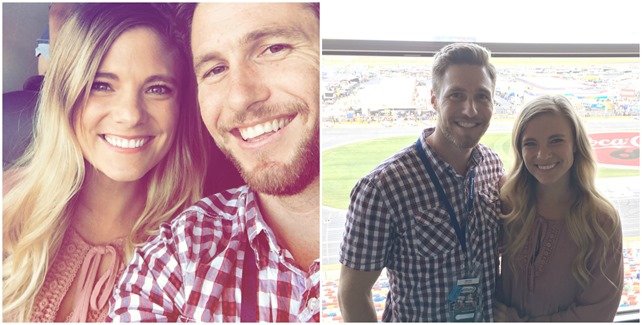 On Wednesday, Ryan texted me from work asking if I wanted to join him at Thursday's NASCAR qualifying event (I still don't really know what to call it – total NASCAR newbie over here). Ryan received two tickets through work and since we had a lot of fun when we went to a race last year despite our severe lack of knowledge, I said yes, scheduled a babysitter and a date night was on the books!
I love date nights with Ryan and a midweek date night was such a great way to breakup the week. We had a blast and arrived home saying what we say after every date night… We need more of them in our lives!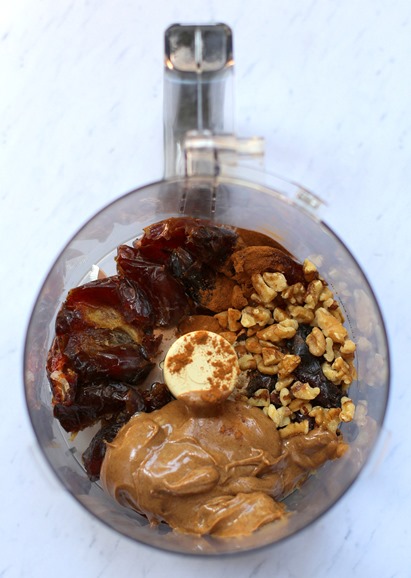 We've been riding the energy bites train hard in our house for a while now and I don't see that stopping anytime soon. I love making different creations for Chase because he seems to enjoy trying new flavors and whenever I add cocoa powder to the mix, he loves calling them his "chaclahs" (chocolates) which makes me laugh. Let us hope he always thinks chocolate is this healthy!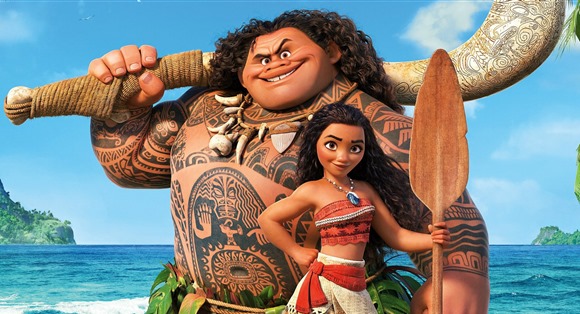 I know I hopped on the Moana bandwagon a little late (I blame RedBox for being sold out of the movie for weeks!) but now that I've seen it, I'm 100 percent in love with the music and was a little too psyched to see that the soundtrack is available to stream for free on YouTube. If you also cannot stop singing "See the line where the sky meets the sea? It calls me! And no one knows, how far it goes!" you will probably want to check out that snazzy free feature immediately and belt out every word along with me.
Memorial Day Weekend Sales
Old Navy: 50% off tees, tanks, shorts and swim
Nordstrom: Up to 40% off (Love this shirtdress – reminds me of the denim dress I wore to the zoo! I think it would be cute with wedges or slip on sneakers!)
ASOS: 20% off with code LIT20
Express: Up to 50% off everything
LOFT: 40% off everything with code VACAY
Macy's: Extra 20% off with code SUNNY
Ann Taylor: 40 – 50% off with code SUMMER
Some favorite recipes to try this Memorial Day weekend in case you have a cookout on the agenda: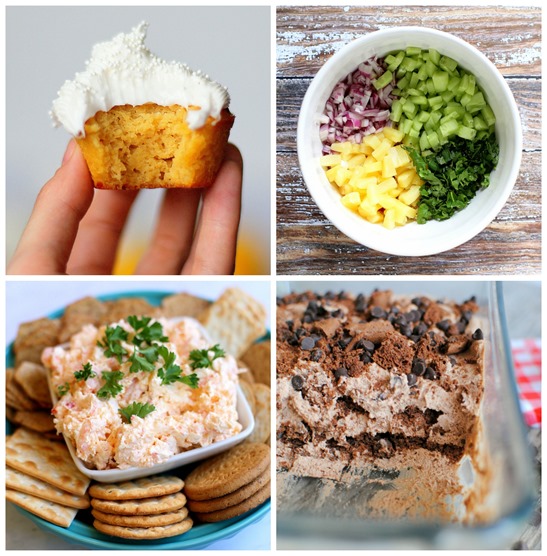 Black Bean and Brown Rice Salad (I'm making this one for the cookout we're attending!)
Simple Summer Chopped Salad (My aunt served this at my baby shower and it was amazing!)
Gluten-Free No Bake Double Chocolate Icebox Cake
Question of the Day
What is one thing you are loving this week?