We don't have any concrete plans on our agenda and going with the flow of the weekend sounds pretty great to me. We may get together with friends on Sunday and I'm also hoping to spend some time near water whether that be the pool or a lakeside beach near our house. Bring on the sunshine!
And now let's move right along into my weekly Things I'm Loving Friday roundup featuring some favs from the week. As always, I'd love for you to share a little bit about something that is making you smile today.
Enjoy your weekend!!
Things I'm Loving Friday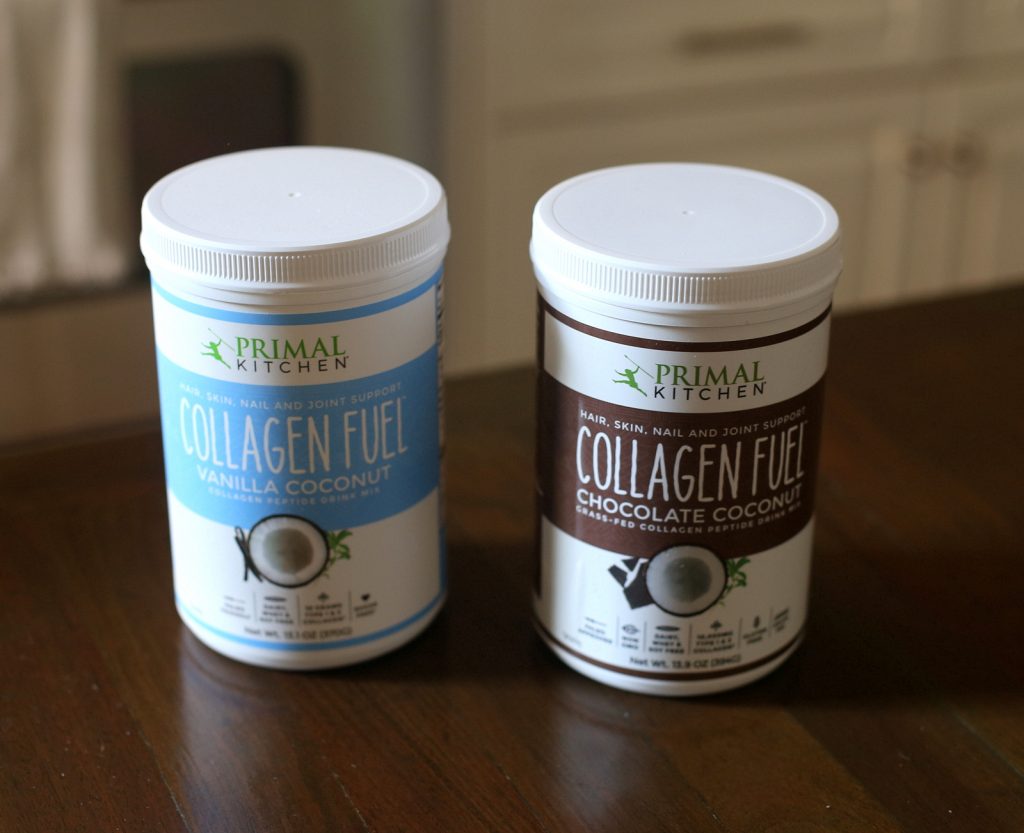 I discovered this protein powder through positive reviews on Thrive Market and it's quickly becoming a staple for me whenever I make smoothies. I love the flavor (I think it's definitely more coconut-heavy than chocolate or vanilla) and it blends well with various smoothie ingredients without making my smoothies taste the least bit chalky. For anyone who might be looking for a delicious whey or dairy-free protein powder, this one might be worth a try!  (For what it's worth, I still use and love whey protein powders but this is a good alternative!)
Burn Boot Camp Upper Body Workout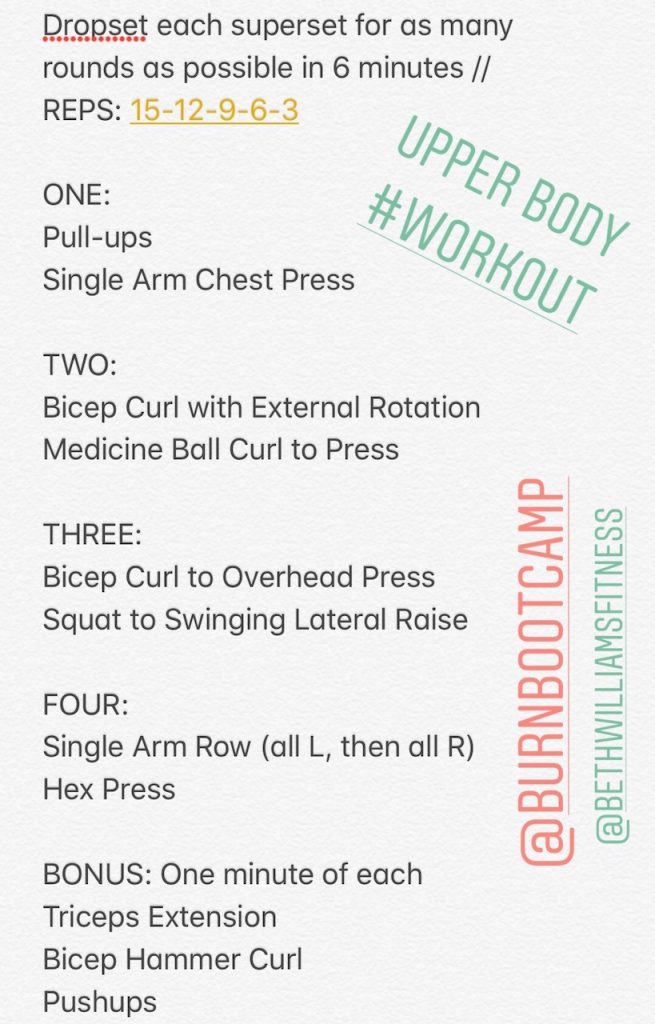 Thursday's upper body workout at Burn Boot Camp was one of my all-time favorites! I LOVE a good arm workout and dropsets are my all-time favorite so yesterday's workout was right up my alley! To complete the workout, we went through four six-minute stations that incorporated dropsets of two different exercises. Once the workout was over, I immediately typed it up in my phone to keep on hand for myself to repeat in the gym in the near future because I loved it so much!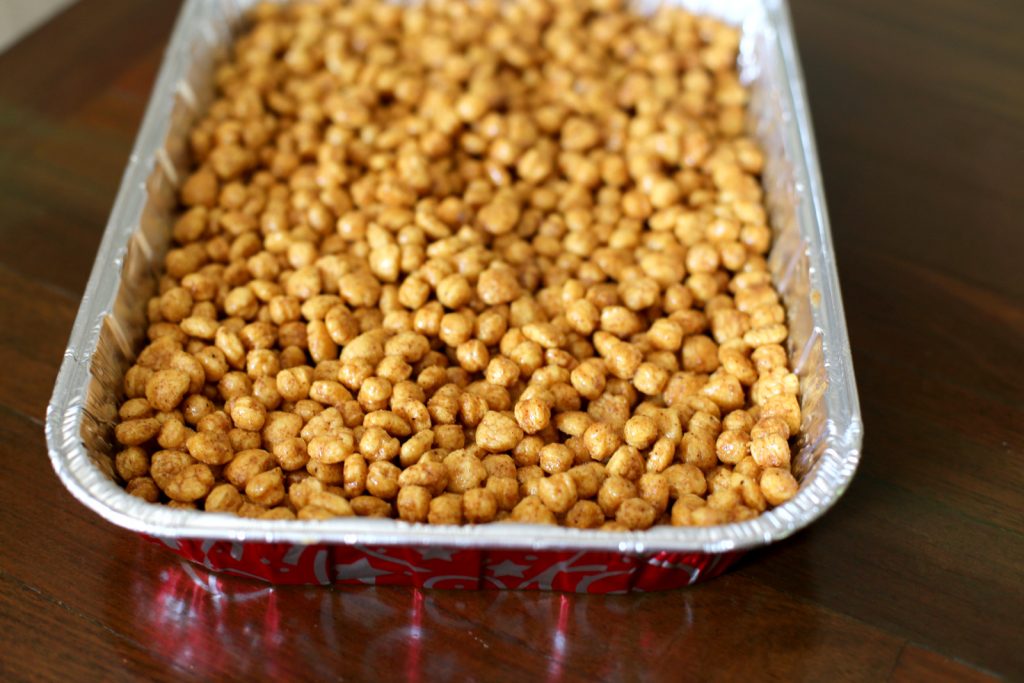 If you love cereal bars you must make this recipe! I initially stumbled upon Running with Spoons' recipe for Healthy Rice Krispie Treats a couple of weeks ago when I was looking for a dairy-free sweet treat to bring along with dinner to a friend who just had a baby. The recipe is simple and sticks together thanks to nut butter and honey and seems to work well with a variety of cereals and nut butters. I've had fun swapping in various nut butters and cereals to try different combinations but I think my favorite combination so far has been Justin's Vanilla Almond Butter paired with Honey Nut Cheerios. YUM! Quick tip: Don't skip the tip about placing the bars in the fridge to allow them to cool. That seems to be essential for keeping them together!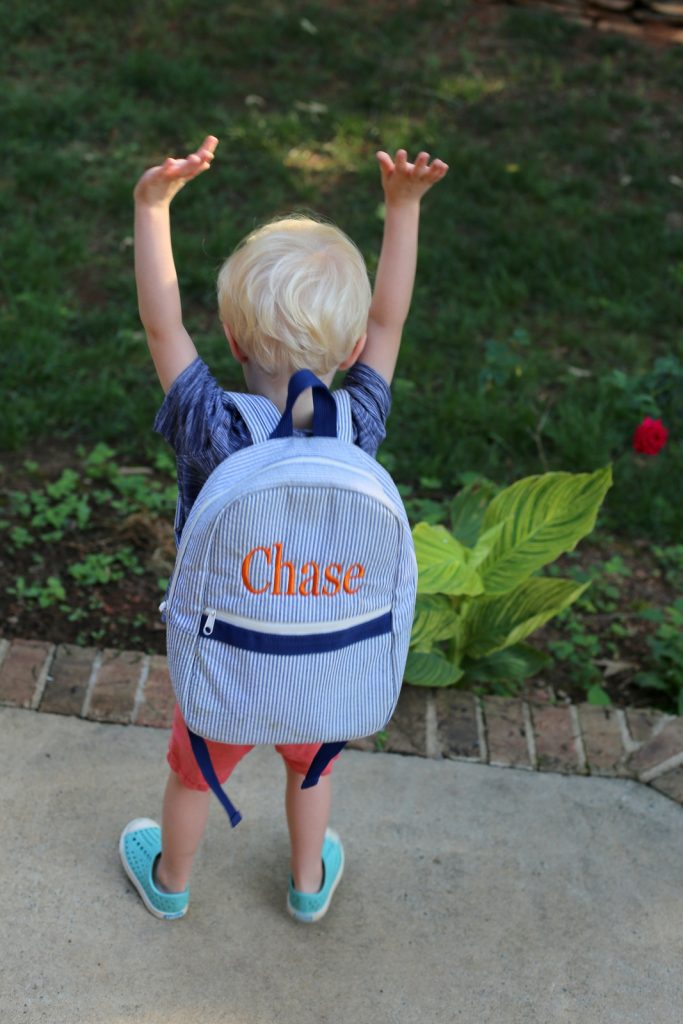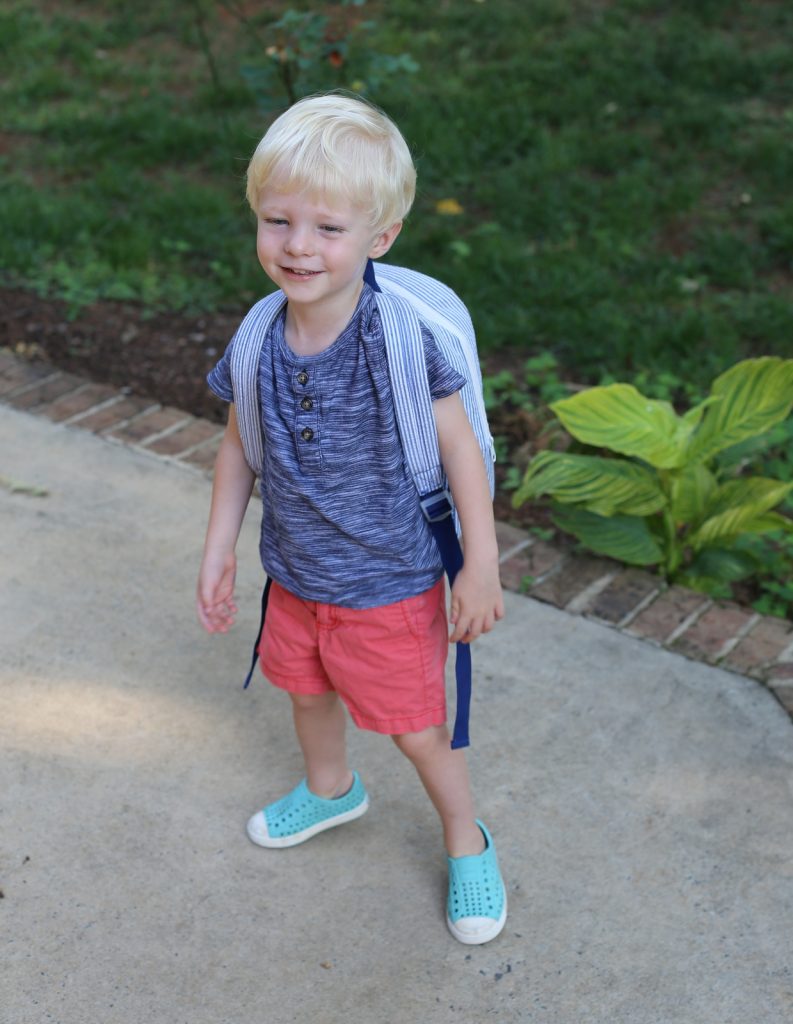 I'm including Chase's toddler backpack in today's roundup because I received no less than 10 messages on Instagram asking about it when I shared a picture of Chase with his backpack on Instagram Stories. Isn't it adorable!? It was actually a gift for Chase's birthday last year from his friend Ella and he used it all last year for school and will be using it again this year as well. We love it! I reached out to my friend Laura (Ella's mom) for backpack information and she ordered it on Etsy and there are lots of different color/fonts available so you can easily create the perfect backpack for a little one in your life!
Below you will find a short roundup of some Labor Day weekend sales that caught my eye!
Old Navy: 50% off all jeans, dresses, tees, sweatshirts, and hoodies (FYI for those with rather small/slim kiddos, our favorite jeans for Chase are on sale! They're actually toddler girl's pull-on jeans but work great for slim boys, too.)
Wayfair: Up to 75% off clearance
Target: Up to 30% off plus an extra 15% off rugs, bedding, home items, furniture and patio items (These shoes aren't on sale but I was SO excited to see them for $32 because they look JUST like the $175+ shoes I've been coveting from Free People! I ordered them immediately!)
LOFT: 40% off with code LABORDAY
Macy's: 20% off with code WKND
ShopBop: Up to 70% off
Fitness: 7 Ways to Master a Push Up + Modifications / Total Body Resistance Band Workout
Food: Mix and Match Sheet Pan Dinners / Chocolate Zucchini Banana Bread / Healthy Granola Cookie Dough Bars/ Parmesan Caesar Chicken / Dairy-Free Cheesy Broccoli Chicken Casserole
For today's featured flashbacks, I figured I'd roundup a few yummy recipes I think would make a welcomed addition to any Labor Day cookout you may have on the agenda this weekend!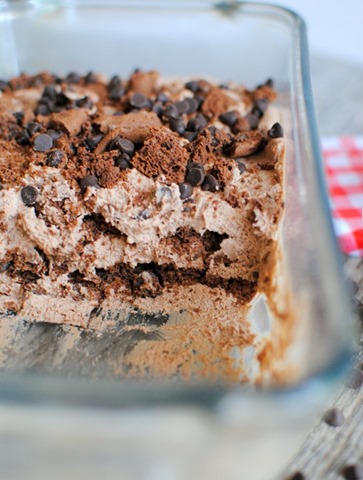 Appetizers + Salads + Side Dishes:
Black Bean and Brown Rice Salad
Greek Yogurt Rotisserie Chicken Salad
Simple Shrimp Dip (One of my most popular recipes ever!)
Cold Quinoa Salad (A great prep-ahead recipe that's light and tasty!)
Easy Cilantro Shrimp Appetizer
Sweet Treats: 
Chocolate Chip Almond Butter Bars (Always a HUGE hit with dessert-lovers!)
Gluten-Free No Bake Chocolate Icebox Cake
Question of the Day 
What is one thing that is making you smile this week?

Hello, hello! Something about Labor Day weekend always feels like the end of summer to me even though 90 degree temperatures linger around here for a while and fall doesn't officially begin until September 23. Do you guys have anything fun planned?