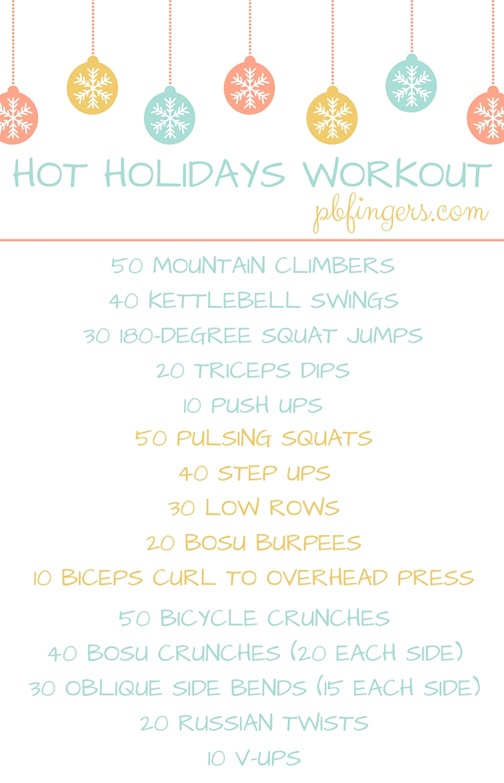 I created this workout to give myself some motivation to sweat it out at the gym this morning before all of the holiday fun kicks in. A little forethought goes a long way for this girl and I like arriving at the gym with a game plan. It helps me push myself harder and not waste time wandering around hoping for workout inspiration to randomly strike. A plan it where it's at!
This workout is your basic 50-40-30-20-10 rep workout. There are three blocks and while the first two include upper and lower body exercises and plyometric bursts that will get your heart rate up, the final block focuses solely on the core to leave your abs burning at the end.
It's a workout you can easily do at home if you have access to dumbbells (just use one heavy dumbbell in place of a kettlebell for the kettlebell swings and omit the bosu from the bosu exercises) so grab a friend or family member and get it doooone.
Exercise Demonstrations
Below you will find links to picture and video demos of the above exercise just in case any of them may be unfamiliar to you.
BLOCK ONE
BLOCK TWO
BLOCK THREE
More Holiday-Themed Workouts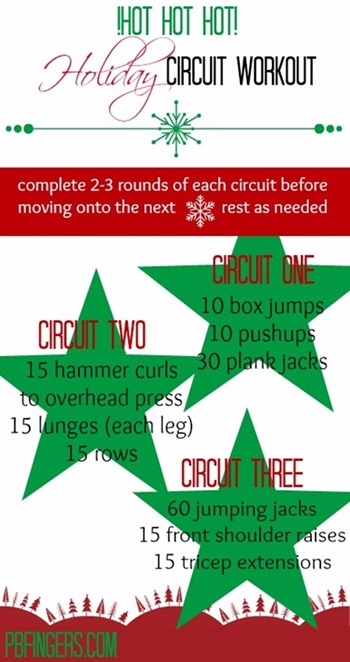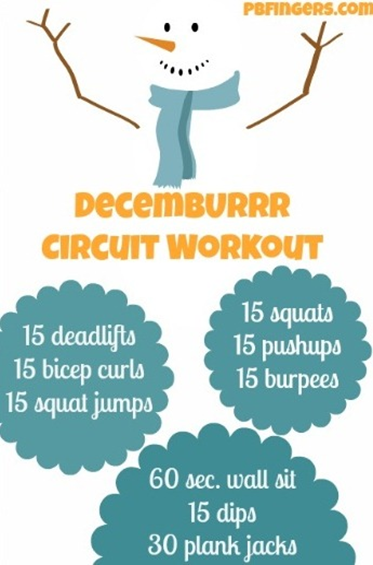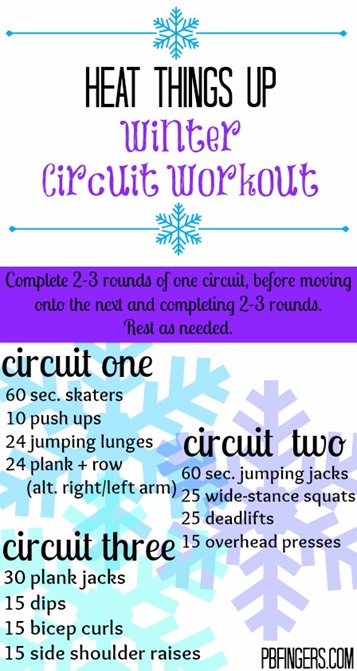 30 Minute Upper Body Workout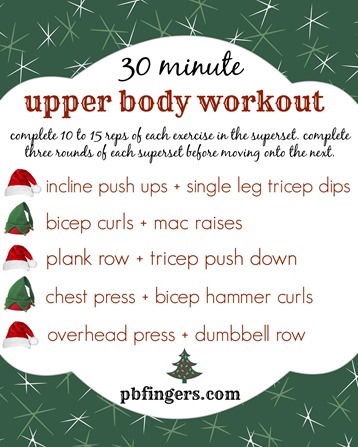 HAPPY HOLIDAYS!!

Hello my friends! I'm popping in today to share a workout with you that will work your whole body, offer a burst of cardio and finish with a core burner.