Sunday mornings are perfect for pancakes.
Walking sleepily into the kitchen this morning, the only thing I had on my mind was pancakes for breakfast.
I got to work matching a batch of banana protein pancakes and in no time at all, our house was filled with the smell of banana bread and syrup.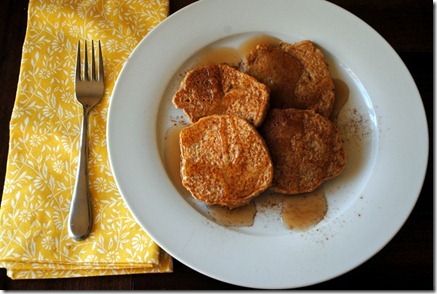 Banana Protein Pancakes
Makes six pancakes
Prep Time: 5 minutes
Cook Time: 5 minutes
Ingredients:
1 cup old fashioned oats
1 small banana, mashed
1/2 cup cottage cheese
2 egg whites
1/2 teaspoon cinnamon
Directions:
Spray pan with cooking spray and heat to a medium heat
Combine all ingredients in a small bowl and blend with an immersion blender (or blend in a food processor) until batter is thick, relatively smooth and all ingredients are fully mixed
Pour batter onto the warm pan to form six medium-sized pancakes
Allow to cook until edges start to harden, about three minutes
Flip pancakes and allow to cook for approximately two more minutes
Top with syrup and enjoy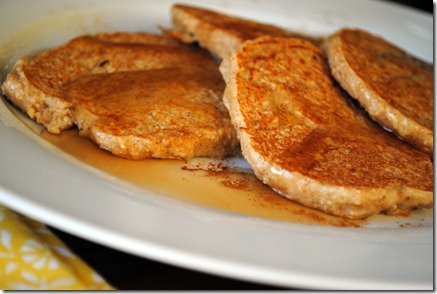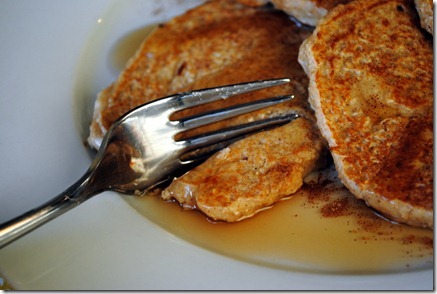 Off to church!