This butternut squash soup is deliciously creamy, vegan and dairy-free. Your whole house will smell fantastic as you prepare a batch of this comforting soup!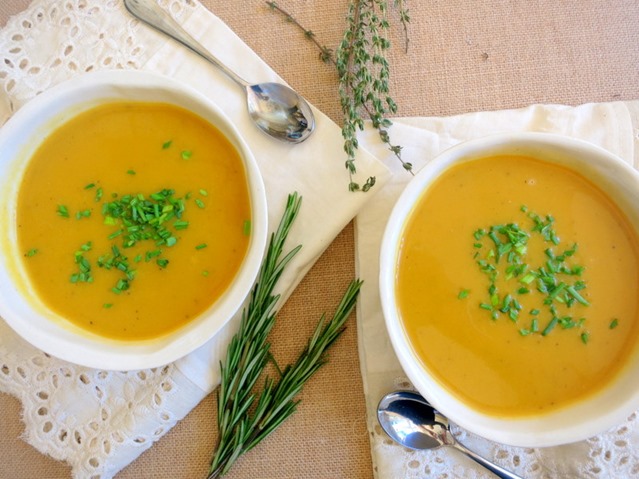 The onset of slightly cooler temperatures in Charlotte has me feeling way too excited for fall. Bring on pumpkin-flavored everything, apple cider, beautiful leaves and crisp, chilly autumn air! I am ready!
With cooler temperatures comes warm, comforting dinners in our house. When it's 90 degrees outside, it can be hard to get excited about soup or chili or hearty crock pot meals, but now that fall is nearly upon is, homemade soups and stews will surely become a staple in our house. And when I can incorporate some seasonal flavors into the mix, that's all the better!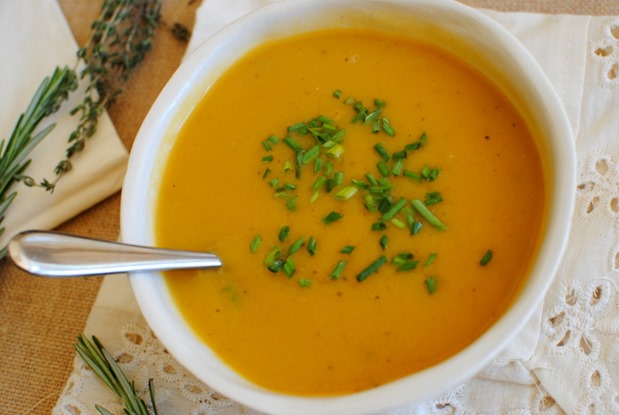 Butternut squash is a personal favorite. It's a slightly sweet, nutty-tasting squash packed with fiber, potassium, vitamin A and vitamin E. It's absolutely delicious and wonderfully comforting when pureed into a homemade soup.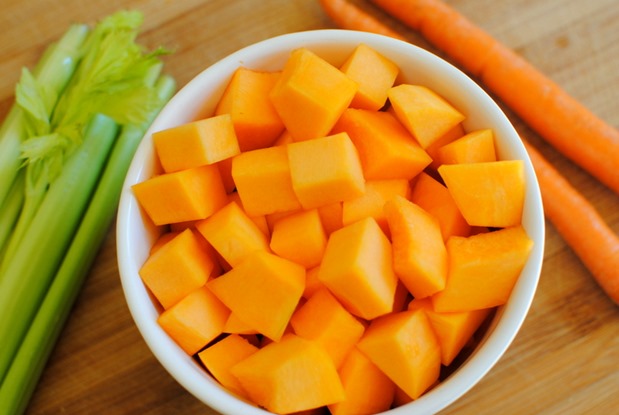 This soup is full of vegetables and absolutely bursting with fall flavor. Preparing this soup will make your house smell like Thanksgiving!
This fall, Silk is encouraging everyone to participate in a #MeatlessMondayNight challenge and this recipe falls into that category in a delicious way! It's vegan and dairy-free, but still quite creamy and satisfying. Pair it with a side salad and you have a tasty meatless meal that simply screams fall!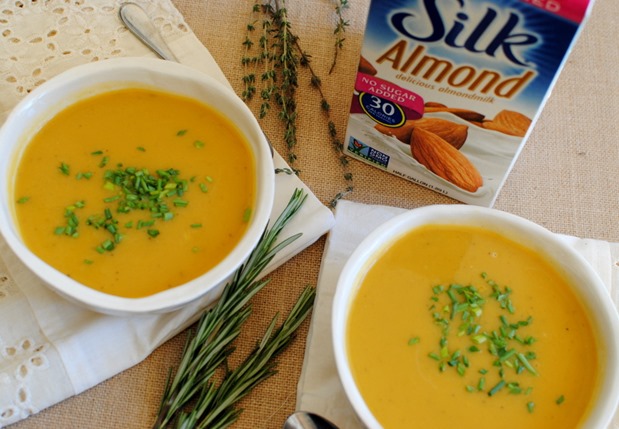 Butternut Squash Soup (Vegan & Dairy Free)
Serves 6
Ingredients
1 teaspoon olive oil
1 small onion, diced
2 celery stalks, diced
1 large carrot, diced
1/4 teaspoon dried thyme
1/4 teaspoon rosemary
6 heaping cups peeled and cubed butternut squash
2 cups Silk Unsweetened Almondmilk
2 cups reduced sodium vegetable broth
3/4 teaspoon salt
1/2 teaspoon freshly ground black pepper
Chives or roasted pumpkin seeds for garnish
Directions
Heat olive oil over medium heat in a large pot. Add onion, celery and carrots and cook until onion becomes translucent, about 4 minutes. Add thyme and rosemary and toss to coat vegetables.
Add remaining ingredients and bring to a boil. Reduce heat and allow soup to simmer for approximately 40 minutes.
Use an immersion blender to puree soup until it is thick and no chunks remain.
Top with fresh chives or pumpkin seeds and enjoy!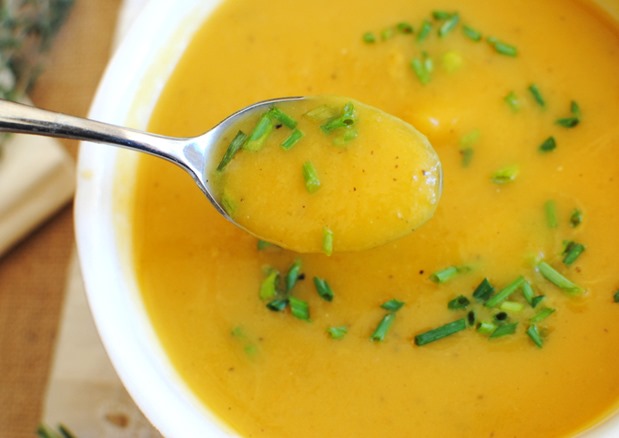 Serve with crusty bread and a chopped salad and enjoy!
***
Check out Silk.com for more #MeatlessMondyNight recipes and for a chance to win a giveaway! Thank you so much for your continued support of sponsored posts and this blog. I truly appreciate it!

This conversation is sponsored by Silk. The opinions and text are all mine.