This recipe for Easy Holiday Pretzels is so simple it may not even deserve to be called a recipe. With only three ingredients, it's a salty and sweet treat that's sure to spread joy to loved ones around you this holiday season! Wrap them up in festive tins or gift bags for the perfect edible gift.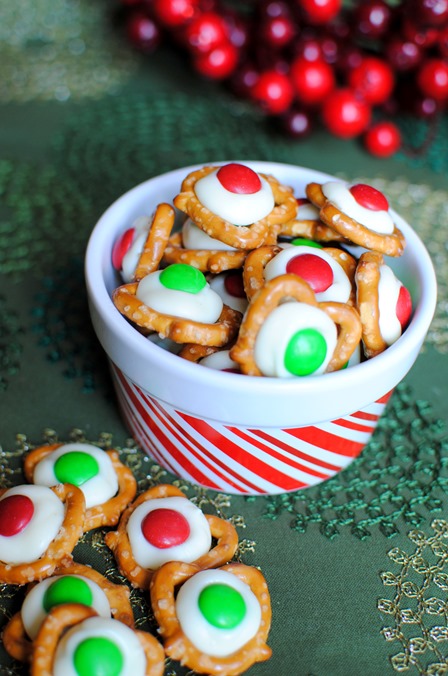 I have the easiest holiday recipe to share with you guys today. It's so easy I'm not sure I can technically call it a recipe. It almost feels more like a craft project in some ways because there really isn't any measuring or technical cooking or baking skills required. It's a recipe you assemble rather than stir, mix or cook which makes it pretty much the best thing going during the busy holiday season.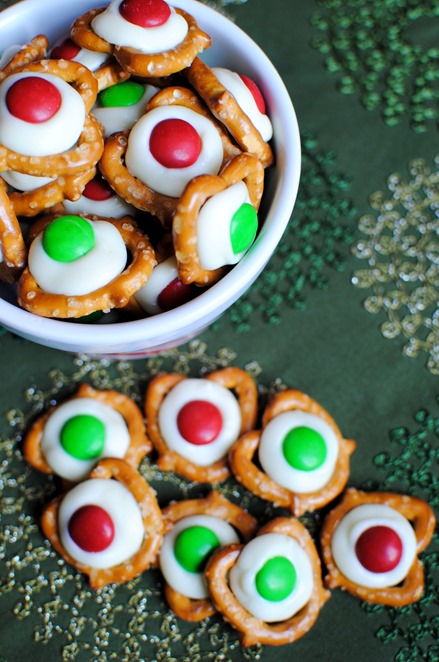 I actually first featured a peek into this old favorite on the blog six years ago! When I was working a desk job, this recipe-that's-not-a-recipe was one of my favorites to make to spread a little joy to some of my coworker friends over the holiday season. It always went over well and was a little unexpected in a season that's saturated with Christmas cookies.
It's a treat that's both salty and sweet and oh-so-festive thanks to crispy pretzels and red and green M&Ms.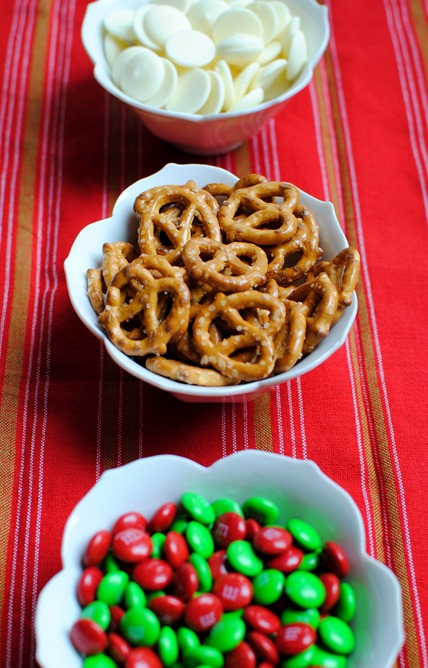 You only need three ingredients to make these holiday pretzels: White chocolate wafers (you can find these at some grocery stores and most craft stores), pretzels and M&Ms.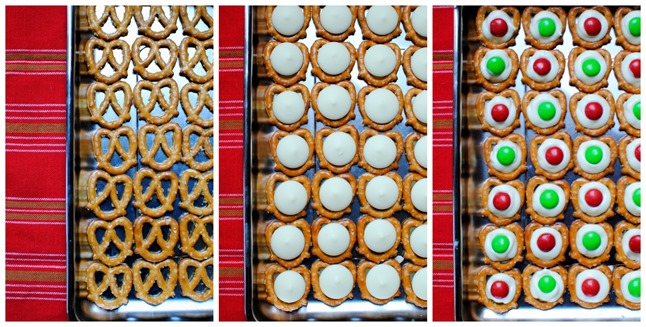 I actually made a big batch of these pretzel treats to have on hand for a white elephant gift exchange I'm hosting for some of my closest girlfriends tomorrow night! (They're great to prepare ahead of time and keep well in a sealed container.) I'm hoping they'll love them as much as I do. I think they make such a great party dish since they're perfectly pop-able and easy to grab and eat while you're chatting away.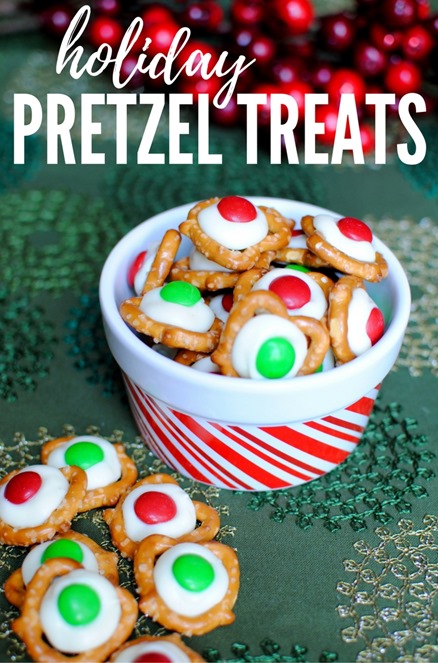 Easy Holiday Pretzels
Ingredients
Pretzels
Red & Green M&Ms
White Chocolate Melting Wafers
Directions
Preheat oven (or toaster oven) to 350 degrees. Spread pretzels onto a baking sheet and top with white chocolate wafers.
Bake pretzels for 2-4 minutes until chocolate begins to slightly melt. Be sure to remove the pretzels before the chocolate melts too much, as you want the wafers to maintain their circular shape.
Quickly place one M&M in the middle of each white chocolate wafer. Allow the pretzels to cool until the chocolate is completely hardened.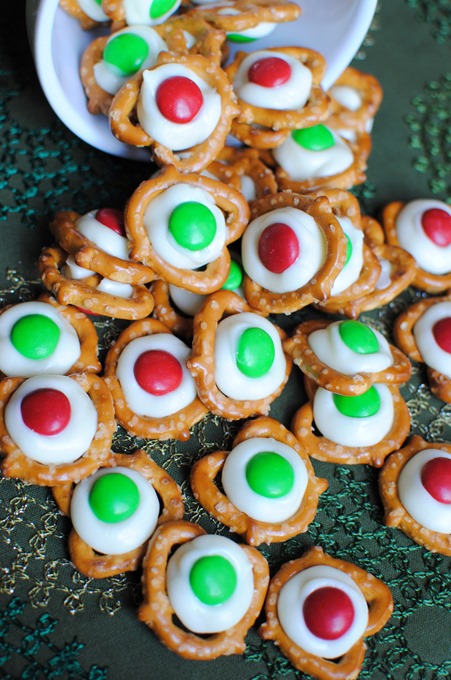 A few tips to make this recipe even easier:
If you have a toaster oven, use it! The white chocolate seems to melt faster (less than two minutes) and it's easier to handle a smaller amount of pretzels at one time.
To make the pretzels harden quickly, place them in the fridge for 15 minutes!
This recipe may also be made with milk or dark chocolate baking wafers or peppermint baking wafers for a minty treat.
Enjoy and Happy Holidays, my friends!