Hi guys! This post is going up a little later than usual because Ryan and I ended up driving to Jacksonville last night. I jumped at the chance to take a 9:30 a.m. BodyPump class at my parents' gym this morning, so everything got pushed back a little bit.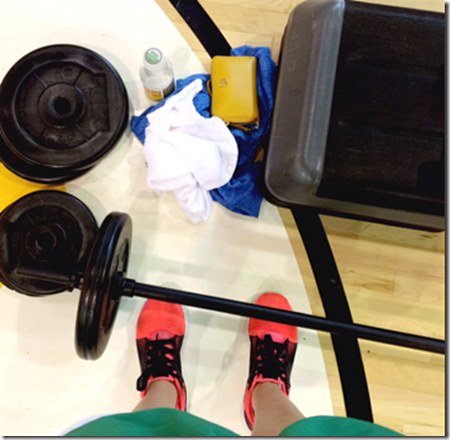 BodyPump is always worth a little rearranging!
Today's class was a great one and my chest was on fire during the chest track! The highlight of the class for me came when they played a La Bouche song which quickly claimed a spot on today's Things I'm Loving Friday list…
Things I'm Loving Friday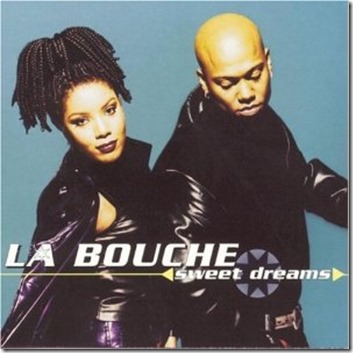 As "Tonight Is the Night" started blaring in today's BodyPump class, I had to will myself over and over again not to sing aloud. The La Bouche Sweet Dreams album is one heck of a jammin' CD and as I sat down to type up this blog post, I've already turned to YouTube to blast "Be My Lover," "Sweet Dreams," and  "Where Do You Go," so I am feeling quite hyped up at the moment. I used to listen to La Bouche non-stop when the "Sweet Dreams" CD first came out and can still remember making up dances in my basement to "Be My Lover" with my best friend Michaela when we were younger. (I'm pretty sure that the super-impressive grapevine and the jazz square were the foundation of our amazing dance routines.)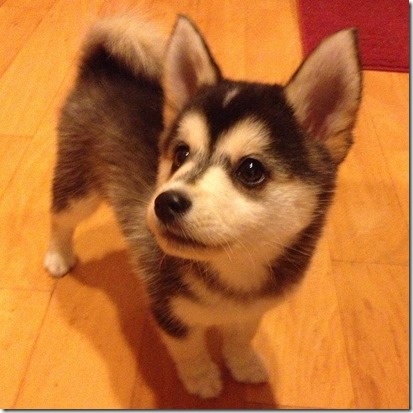 I had never heard of a pomsky until my friend Carrie told me about them last weekend. A quick Google image search resulted in my heart basically exploding from all of the cuteness. The pomsky (half Pomeranian, half husky) may be one of the cutest little dogs I have ever seen in my life. If you need to smile today, search for pictures of pomsky puppies. Adorable!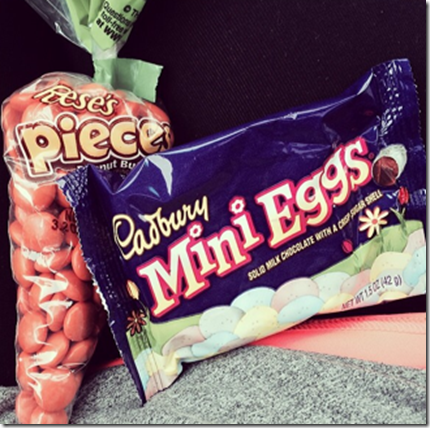 Easter is Sunday but that doesn't mean I've waited to consume Easter treats. The mini Cadbury eggs are my favorite. So creamy and delicious! And have you tried the Starburst "Fav Reds" jellybeans? A package of only red and pink jellybeans!? Someone at Starburst deserves a raise for this idea. Yes!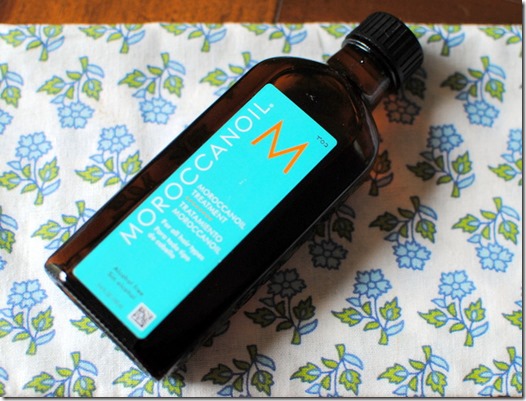 Approximately two years ago, I received a bottle of Moroccan oil in a swag bag I received at the Fitness Magazine Meet 'n' Tweet event. Until earlier this month, it had been sitting in a drawer in my bathroom. After reading an article about the benefits of Moroccan oil for your hair (decreased breakage, increased shine, decreased frizziness), I decided to give it a go and have been applying it to the dry ends of my hair. I'm amazed at how quickly my hair soaks it up! My hair can get quite greasy at the roots, but the ends are always rather dry, so I've been applying a tiny bit to the ends and love the way it adds moisture to my hair.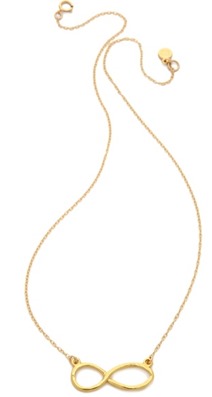 Though I adore the look of bold, statement jewelry, something about the simple look of a delicate gold necklace always catches my eye. I've found myself wearing a basic gold necklace nearly every day and feel like the simple look goes with just about any outfit. My three favorites: Infinity necklace, cross necklace and Dogeared simple heart necklace (I also just bought this gold initial necklace for a newly-engaged friend with her husband-to-be's initial on it. Love!)
Past Things I'm Loving Friday Posts
Questions of the Day
What is one thing that is making you smile this week?
What is one throwback song you've been loving lately?