Today I am sharing a week of workouts as part of my Weekly Workouts series! Every month, I've been sharing a peek into what one week of my workouts looks like and you may check out the past recaps here.
I figured last week might be a decent week to recap since I was away from home visiting my family in Florida. I am always curious to see how people handle working out when they're out of their usual routine, so I figured I'd give you a little peek into what a rather unusual week of workouts looked like for me while I was away last week!
My workouts while I was in Jacksonville included a mix of group exercise classes, treadmill HIIT workouts, upper body strength training, core work and more!
Week of Workouts
Monday: BodyPump
10 Minutes Treadmill Walking Warm Up + BodyPump Class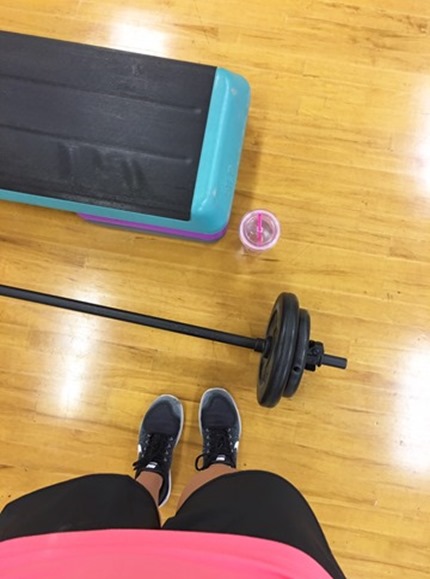 I jumped at the chance to take a morning BodyPump class at my dad's gym on Monday morning during my visit to Jacksonville. BodyPump will always have a soft spot in my heart since I credit the class for helping me fall in love with strength training. It was challenging, as always!
Tuesday: Treadmill HIIT Workout + Core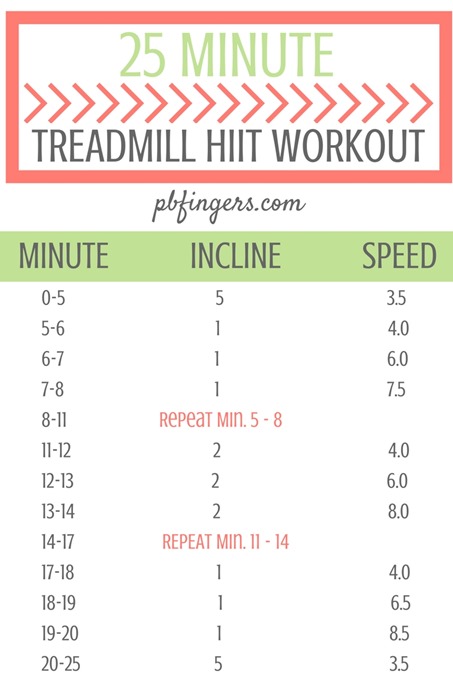 I hit up the gym in Jacksonville to take myself through a quick cardio workout on the treadmill and topped it off with my nine-minute exercise ball ab workout for some core work. It was a fast and sweaty workout – in and out in 35 minutes – but it was a good one!
Wednesday: Off
Wednesday was a mid-week rest day from the gym. I took the day off in favor of spending some quality time with my family at the Jacksonville Zoo!
Thursday: Upper Body Workout
15 Minutes Elliptical + Upper Body Workout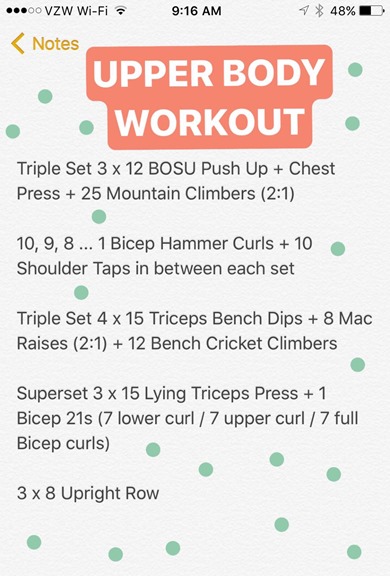 My workouts during my week in Florida were a bit sporadic and after a day off on Wednesday, I was craving a challenging workout that focused on my upper body. I warmed up on the elliptical for about 15 minutes while I planned out a workout on my phone that I figured would keep things moving. The workout included supersets, triple sets and descending repetitions so I never got bored. I LOVED this upper body workout and will definitely keep it on hand for the future.
Friday: Off
Friday was a rest day from the gym thanks to a day of traveling! Chase and I flew back to Charlotte on Friday morning and since I have a really hard time motivating myself to make it to the gym after noon, a workout didn't happen.
Saturday: Off
I hoped to sneak in a quick at home leg workout on Saturday morning before we headed off to the North Carolina Transportation Museum for Father's Day but when Chase was up earlier than anticipated while Ryan was already off working out at the gym, my workout plans were scrapped. I was actually more than fine with this change in plans since easing into the weekend with banana bread protein pancakes actually sounded more appealing to me on Saturday morning anyway. I think I was still tired from traveling and another rest day was just what my body needed.
Sunday: Orangetheory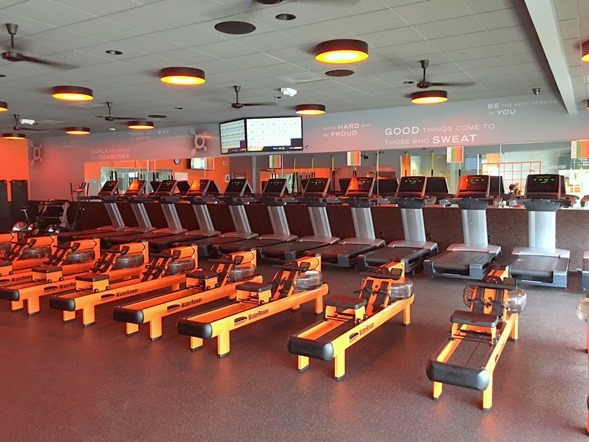 Clearly two rest days in a row paid off because I practically skipped into Orangetheory on Sunday morning with tons of energy! I was slightly disappointed when I heard that Sunday's class would be an endurance day (my least favorite of the OTF formats) but ended up LOVING the workout. It was fast paced and broken up into three blocks which kept things moving and way more interesting than past OTF endurance workouts that have kept me running intervals on the treadmill for nearly half the class.
BONUS
Since last week's workouts included three rest days, I wanted to share a "bonus workout" with you guys and highlight Monday's full leg workout here as well the lower body didn't get much love in my weekly recap above!
Monday: Leg Workout
Every Burn Boot Camp begins with a warm up and ends with a finisher and while I often leave them out of my workout recaps, they are definitely an important piece of the puzzle since the warm up gets your blood flowin' and the finisher is often a quick burst of intense exercise that kicks my booty one final time. Monday's leg workout focused on strength straining with some plyometric exercises in the mix to keep things interesting.

Good morning and Happy Thursday to YOU! The weekend is nearly here and if you're looking for an extra little push to get you through the next two days and are on the lookout for a new workout to try, I hope today's post will appeal to you and give you that little extra burst of motivation.