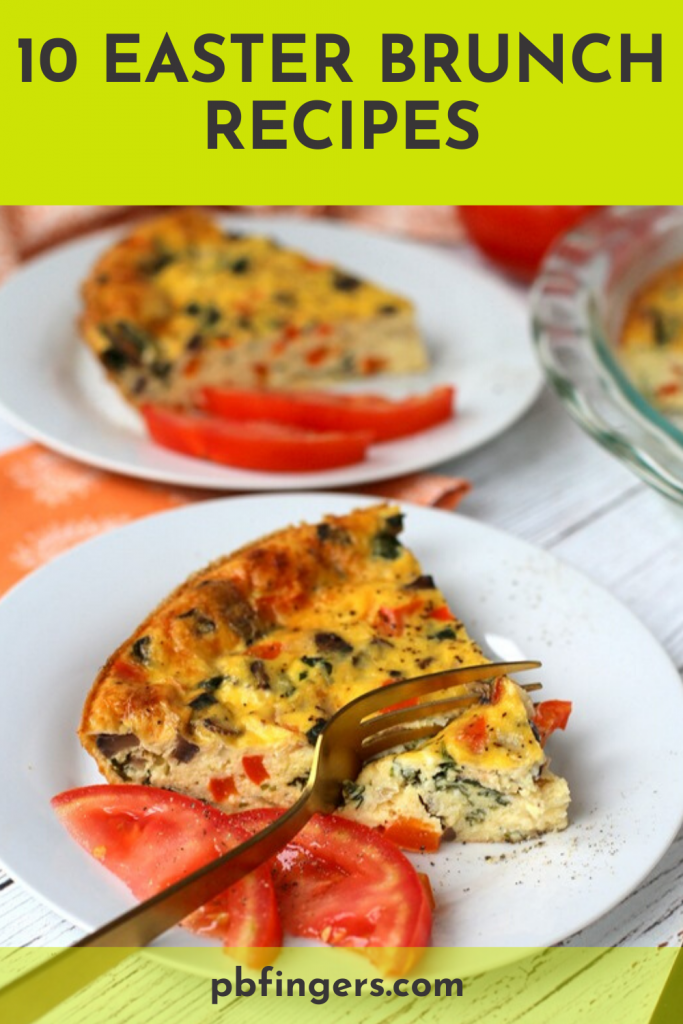 Hello from the land of strep! I made my way to urgent care after preschool drop off yesterday after waking up completely drenched in sweat again. My throat was on fire, my fever remained and I figured since I was a couple of days into this madness, it was time to get some answers. I'm hoping now that I'm on antibiotics, I'll begin to see some improvement quickly because I had no idea strep was this bad! I always thought it was mostly a sore throat but apparently the whole body decides to tag along for the ride and be miserable, too. Phew!
Thankfully, I did a little work ahead on Saturday before my fever kicked in and rounded up some Easter brunch recipes to share with you guys! With Easter on the horizon in less than two weeks, I figured more than a few of you are beginning to brainstorm recipes you might want to make for you and your family and friends to enjoy on the special day. Today's post highlights 10 recipes I think would make a fantastic addition to any Easter brunch and includes everything from bright and sweet desserts and muffins to savory breakfast casseroles and delicious drinks.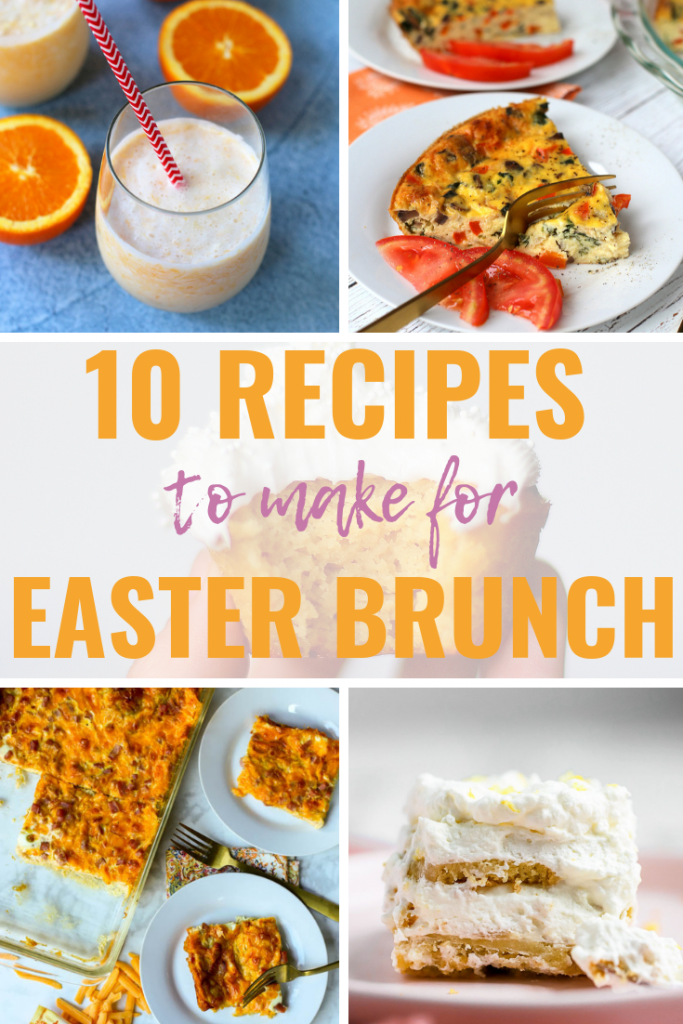 I hope at least one of the recipes below pops out at you!
And stay tuned because I have another brand new Easter brunch-worthy recipe coming your way tomorrow!
10 Easter Brunch Recipes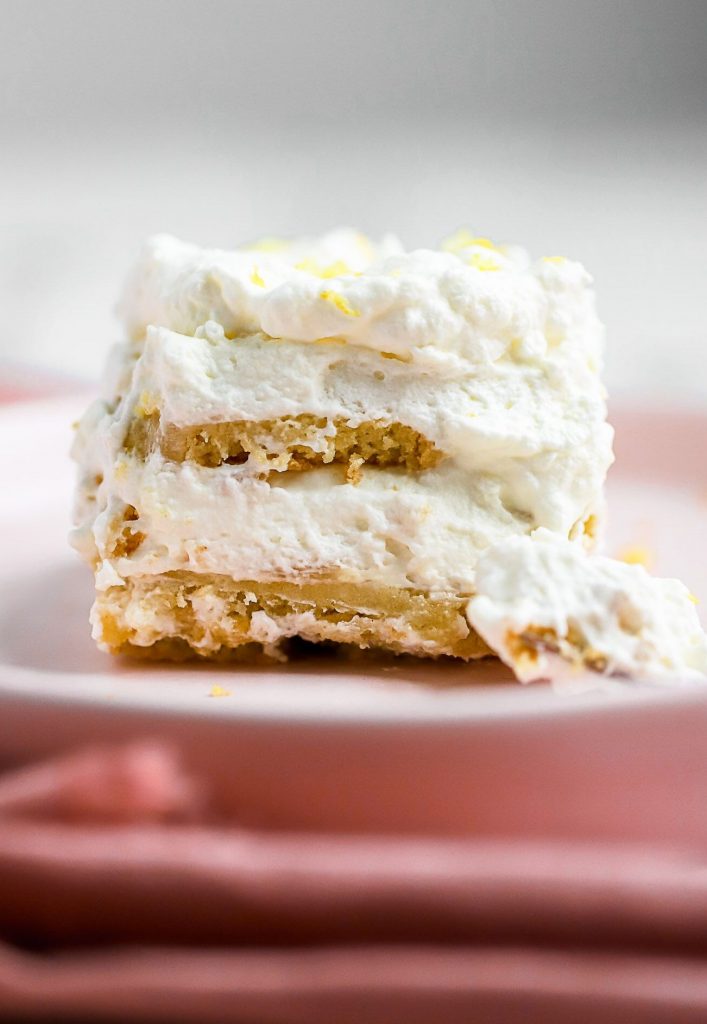 This sweet and tangy lemon sugar cookie icebox cake is the perfect dessert to whip up for Easter brunch because you make the the day before you want to eat it, alleviating the stress of day-of baking. If combining sugar cookies and lemon whipped cream sounds like heaven to you, add this one to your must-make list!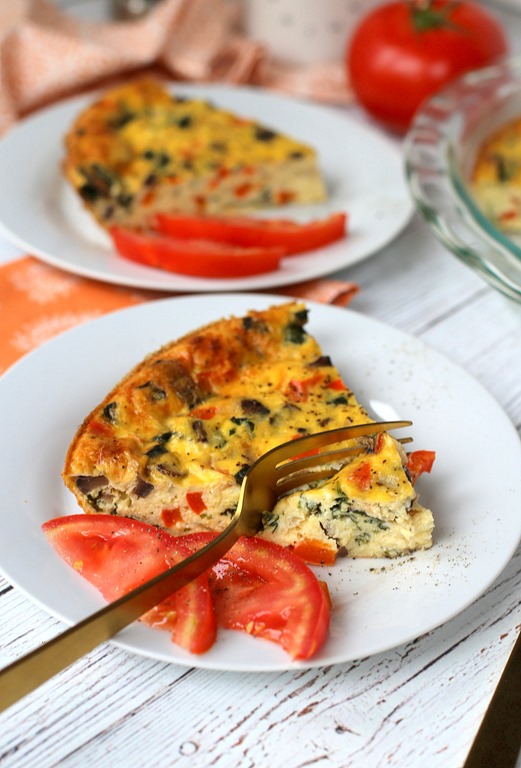 This recipe is always a big-time crowd pleaser and came from my Aunt Laurie who initially made this quiche for my sister's baby shower + my baby sprinkle. It was so, so good and everyone loved it! Most of the steps for this crustless quiche can be prepped ahead of time as well, so keep this one in mind if you're hoping to serve a crowd and don't want to be stressed by cooking when you're trying to entertain guests, too!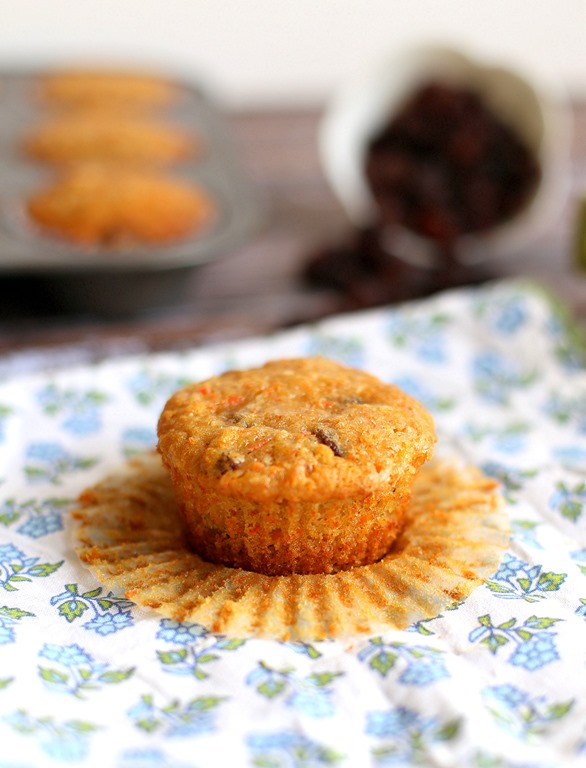 Admittedly a bit labor-intensive, I typically reserve making these muffins for a special occasion and they're certainly worthy of making an appearance on Easter morning!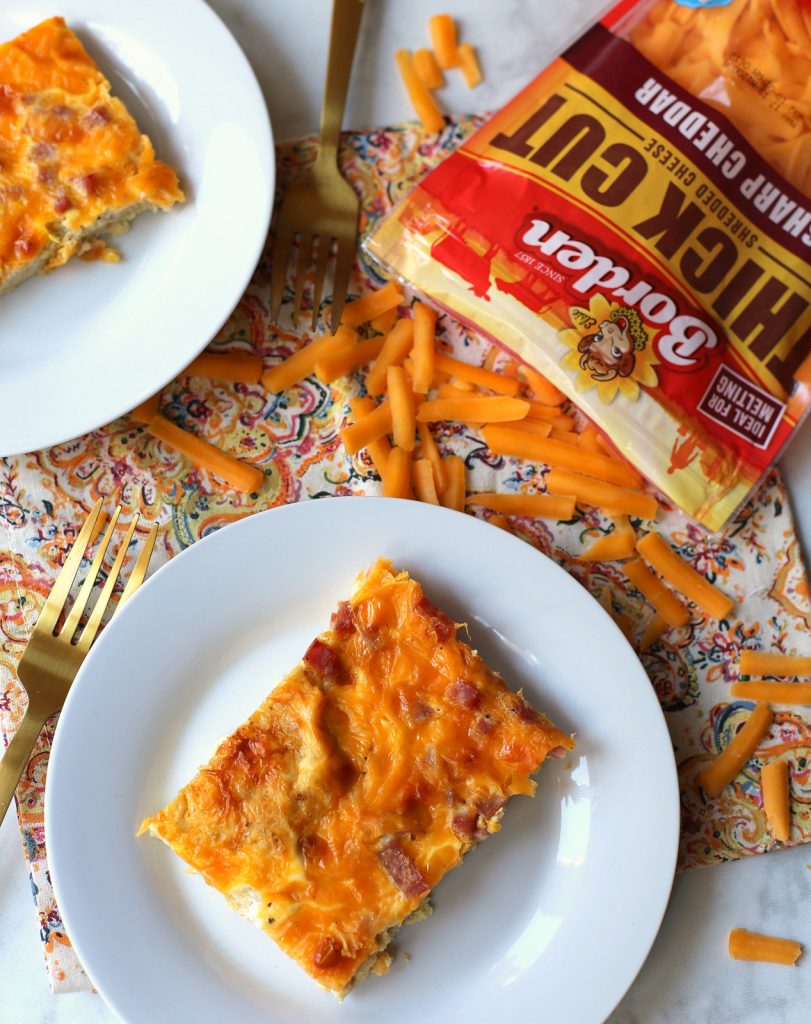 My family's go-to breakfast recipe for Christmas morning so you know it's worthy of a special occasion! And no, it's definitely not made with actual cheese puffs but it does puff up in the oven and taste deliciously cheesy!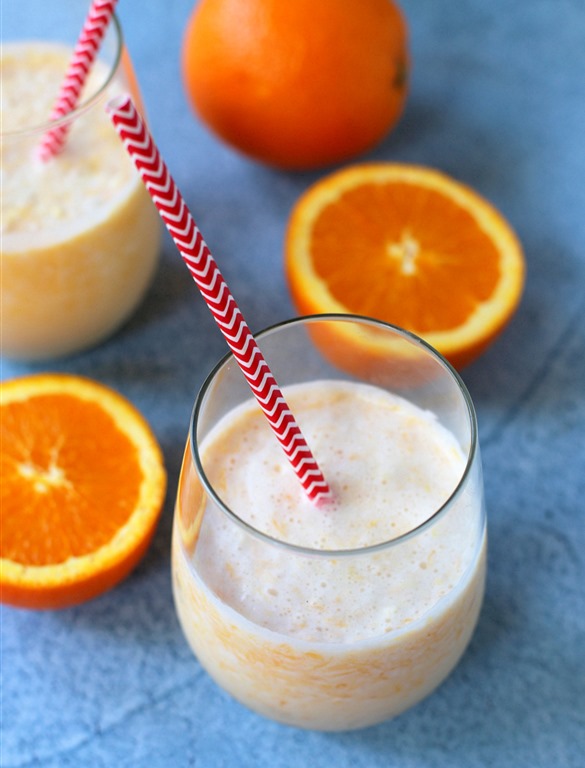 I absolutely love a creamy, frothy Orange Julius… you know those not-so-good for you orange smoothies you find in mall food courts? Growing up, my mom always made her version of an Orange Julius for our family on Easter (and Christmas) morning so something about them always feels nostalgic and special. This recipe is my better-for-you dairy-free version of the delicious drink!
If you're looking for a healthier dish to bring to Easter brunch, this cold quinoa salad is old quinoa salad is a great option thanks to the bright and refreshing flavors of cucumber, pineapple and cilantro.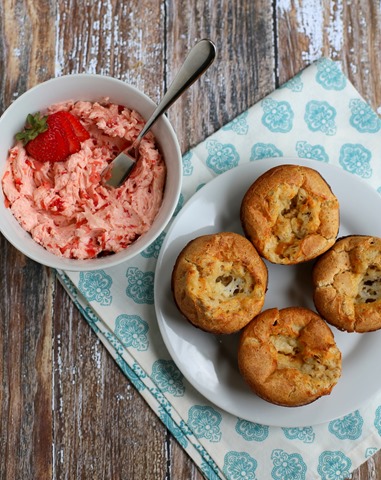 Wonderfully soft, these whole wheat popovers are the perfect vehicle for a slightly sweet buttery berry spread made with fresh strawberries and softened butter.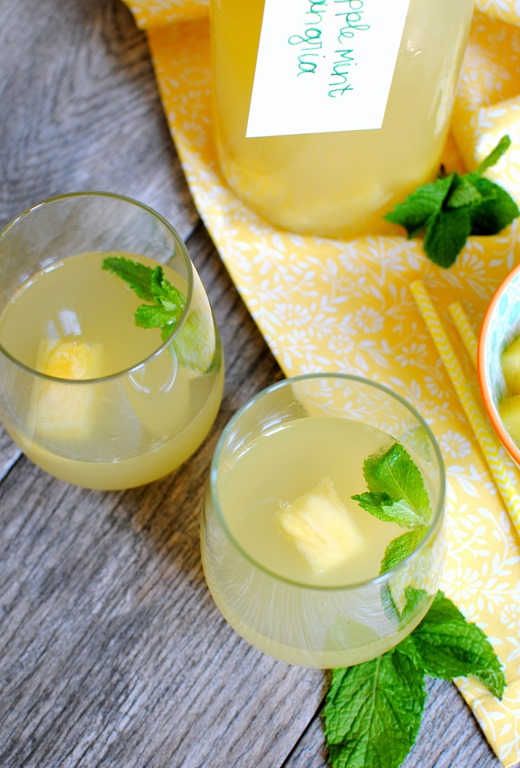 This pineapple mint sangria is refreshing but not overly sweet. It's a wonderful spring and summertime drink and really lets the flavor of the wine, fresh mint and pineapple juice shine through.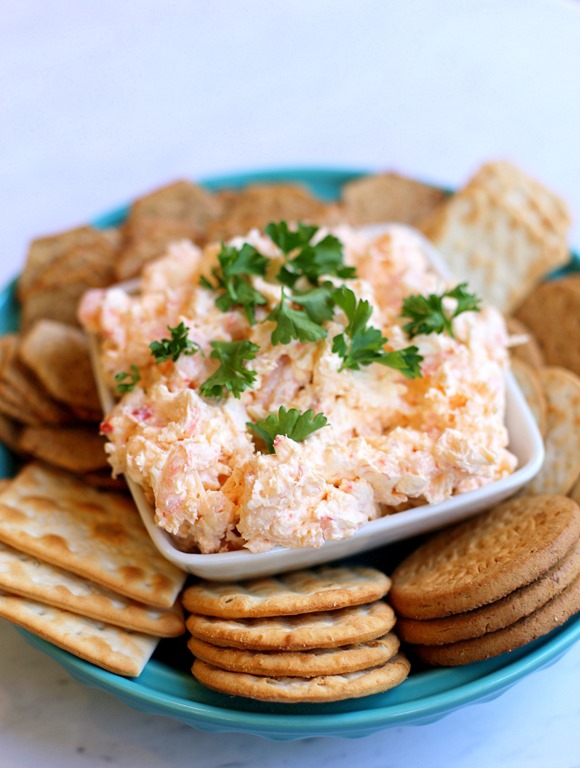 This simple shrimp dip recipe is one of the most popular recipes I've shared on the blog and perfect for a large party! It's easy to make, packed with tiny shrimp and always seems to disappear in a flash!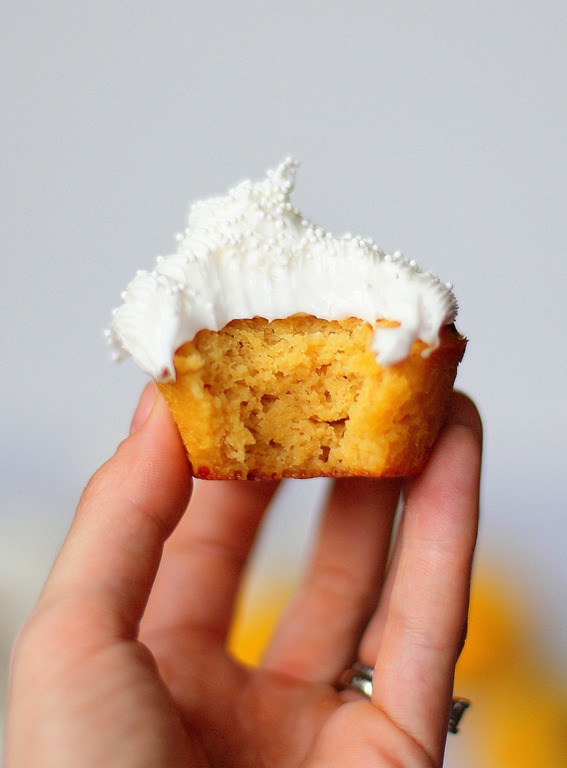 These Paleo Lemon Cupcakes are bright and tangy and would look amazing topped with some pretty pastel sprinkles to give them a little springtime flare!

Easter is almost here! Now is the perfect time to start prepping for your Easter brunch. Here are 10 recipes to make for Easter brunch.