Sunflour Baking Company is a Charlotte, North Carolina favorite known for incredible baked goods, including their drool-worthy Morning Glory Muffins. Packed with carrots, apple, pineapple, coconut, raisins and walnuts these Best Ever Morning Glory Muffins earn every last bite of their delicious name.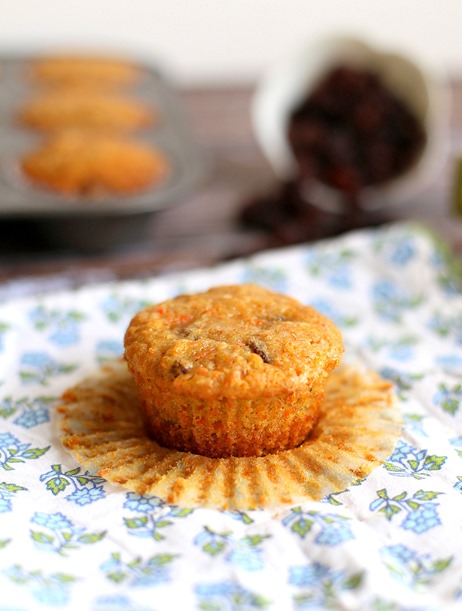 When I announced Ryan and I were moving to the Charlotte area in the summer of 2014, I put out a call for your restaurant recommendations and must-try local fare. Sunflour Baking Company came up again and again. When I asked what I should order at Sunflour, most people assured me I could not go wrong no matter what I selected whether it be one of their fresh cheddar biscuits and a savory brekfast sandwich or a Snickerdoodle cookie the size of my face and a creamy dirty chai latte. Now that we've lived in Charlotte for a few years and have popped into Sunflour more than a few times, I continually find myself drawn to Sunflour's baked goods whenever I visit the local bakery and coffee hot spot.
If there is one item on the menu I would tell you is a must-try should you ever find yourself at the bakery's Dilworth or Elizabeth Charlotte-area locations, it would be Sunflour's Morning Glory muffin.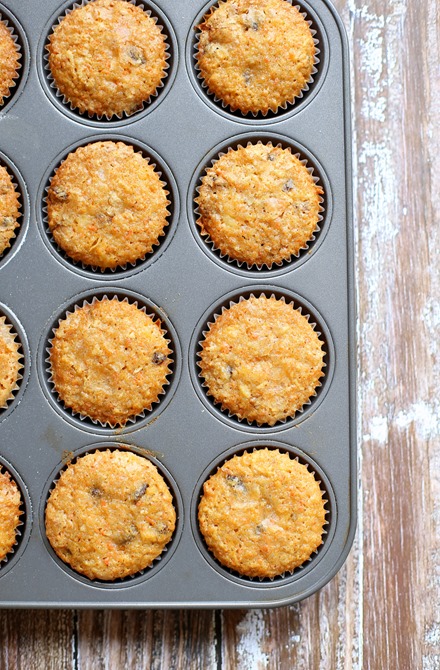 The muffin is incredibly soft and moist but full of texture thanks to the carrots and chopped walnuts. The flavor reminds me of the most delicious carrot cake… The kind that is so perfect that adding icing would only detract from the flavor (and that's saying something since I'm usually Team Icing all the way in the icing vs. cake debate).
I reached out to Sunflour Baking Company a week or so ago to see if they would pass along the recipe and allow me to share it with all of you so those of you who do not live in Charlotte might be able to recreate this muffin at home. I figured my email would go unanswered so I was very pleasantly surprised when I received an almost immediate response from the bakery owner who had no problem at all with me sharing the recipe. How amazing, right!? Yet another reason I absolutely adore Sunflour Baking Company!
These Best Ever Morning Glory Muffins are worthy of a special breakfast or brunch. I think baking up a batch of the muffins to share with a loved one on their birthday or over the holidays would be a wonderful treat!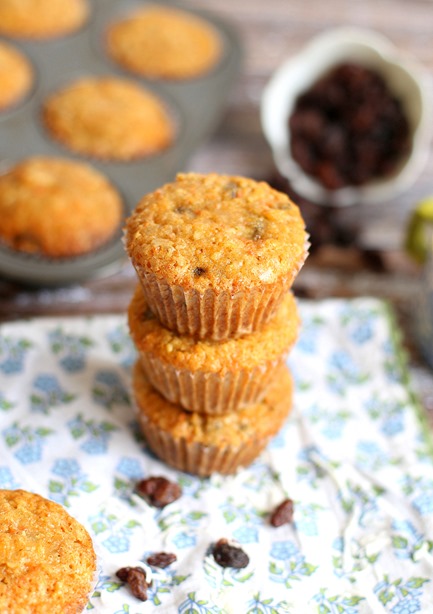 Best Ever Morning Glory Muffins
Makes 24 muffins
Ingredients
2 cups flour
1 cup + 2 tablespoons sugar
1 tablespoon cinnamon
2 teaspoons baking soda
1/2 teaspoon salt
1/2 cup shredded unsweetened coconut
3/4 cup raisins
1 peeled apple, core removed,
1 cup crushed pineapple, drained
3 1/2 cups matchstick carrots
1/2 cup chopped walnuts
3 eggs
1 cup vegetable oil
1 teaspoon vanilla extract 
Directions
Preheat oven to 325 degrees.
In a food processor, pulse apple until very small chunks remain. Pulse carrot until coarse. In a large bowl, combine apple, carrots, coconut, raisins, pineapple, walnuts, eggs, oil and vanilla.
Sift together flour, sugar, cinnamon, baking soda and salt. Fold in wet ingredients and stir until combined.
Scoop into a muffin tin sprayed with cooking spray or lined with liners and sprinkle top of muffins with extra granulated sugar.
Bake until toothpick comes out clean, approximately 22-25 minutes.
Nutritional Information
Per Muffin: Calories: 187 / Fat: 13g / Sodium: 120mg / Carbs: 20g / Fiber: 3g / Sugar: 15g / Protein: 2g
Recipe Notes
A few notes to make grocery shopping and baking this recipe a little easier:
A 20-ounce can of crushed pineapple worked well for this recipe. I drained it and measured out a cup and didn't have munch remaining.
I bought a 10 ounce bag of matchstick carrots and used almost all of them. They're kind of awkward to measure out, so if you have a food scale, 3 1/2 cups comes out to about 220 grams of matchstick carrots.
Do not skip the additional sprinkle of granulated sugar on the tops of the muffins at the end. It's my favorite part and adds a slight sugary crunch to top muffin tops that makes them so, so delicious.