This recipe for easy garlic roasted cabbage comes together in no time at all and requires only five ingredients, most of which you probably already have in your kitchen! Serve it with your favorite lean protein and a side of roasted sweet potatoes for a healthy and satisfying meal.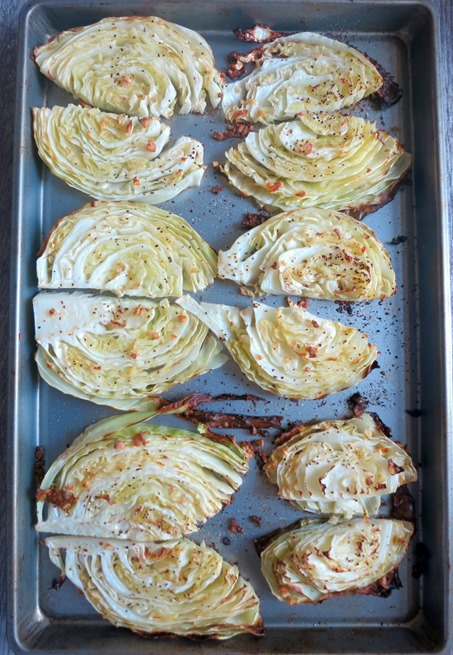 I am a big fan of cabbage. An unnaturally big fan. As a young girl, the special dinner I would request on my birthday every year was corned beef and cabbage and a large part of that request had to do with the cabbage and not the corned beef. I mean what crazy 13 year old loves cabbage that much!?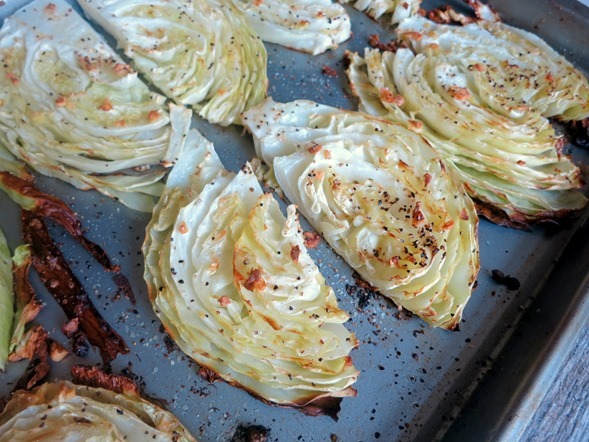 There's something about the texture and flavor of the vegetable that calls to me and I love using it in everything from salads and soups to stir-frys and wraps. If there was one recipe I'd tell you to make from this blog that I've shared so far this year it would be this One Pot Chicken Cabbage Bowl with Sesame Ginger Broth. We've been making it regularly in our house ever since I shared it on the blog but I figured I should branch out a bit from this recipe and use my beloved cabbage in another way before we got sick of eating that dish over and over again.
And so here we are with this way-too-easy side dish!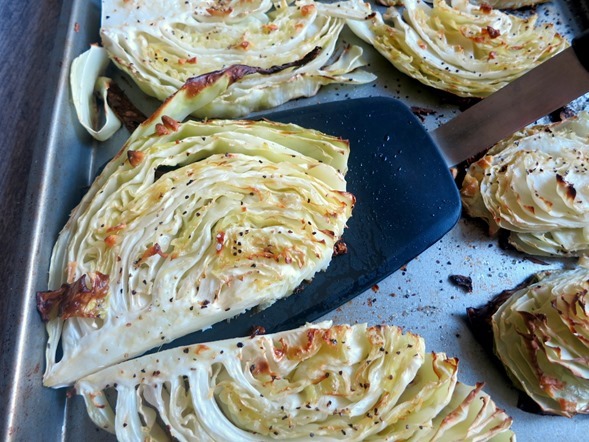 If you're a cabbage fanatic like me, or if you are just a fan of easy recipes (also like me), I think this recipe might appeal to you, especially since it only requires five ingredients and the prep work is minimal.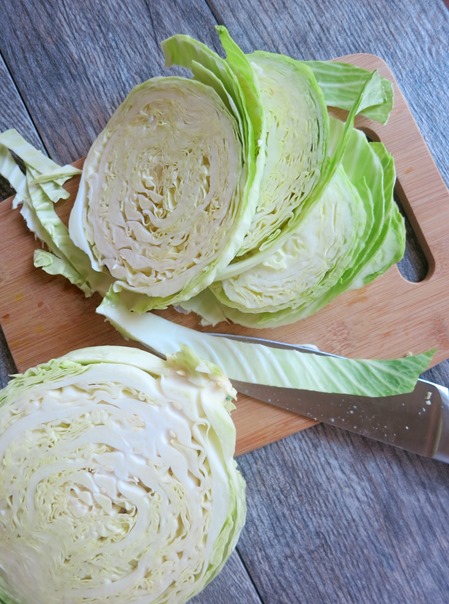 Garlic takes center stage with this one and after brushing thick slices of fresh cabbage with a blend of garlic and olive oil, you simply place it in the oven and get on with prepping the rest of your dinner.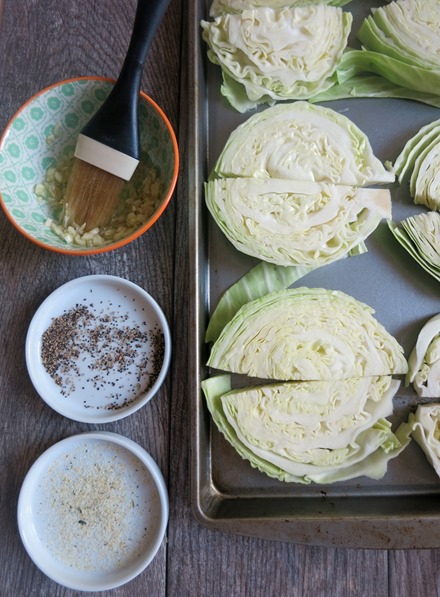 It's a simple side dish at its best!
Easy Garlic Roasted Cabbage
Ingredients
1 head cabbage
2 tablespoons olive oil
5 garlic cloves, minced
1/2 teaspoon garlic salt
1/2 teaspoon freshly ground black pepper
Directions
Preheat oven to 400 degrees.
Combine olive oil and minced garlic in a small dish.
Slice cabbage into circles and then slice in half, keeping the core in tact to hold the slices together. Place onto a baking sheet sprayed with cooking spray or lightly coated with olive oil.
Brush cabbage with olive oil mixture, season with garlic salt and pepper and place into oven. Roast for approximately 35-40 minutes, until cabbage is tender and edges begin to slightly brown.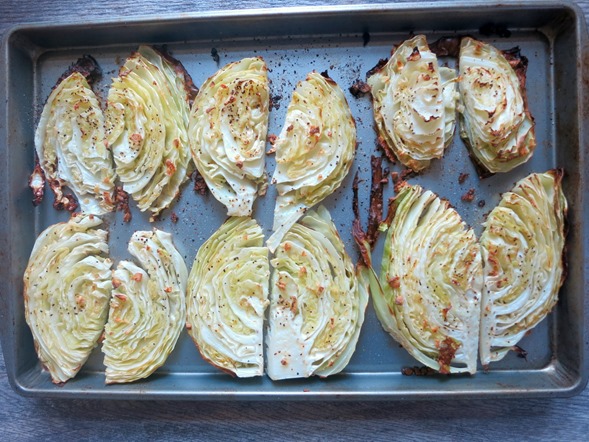 I like to pair roasted cabbage with salmon or spicy chicken sausage and smashed potatoes or roasted sweet potatoes. Leftovers are also great topped with a runny egg!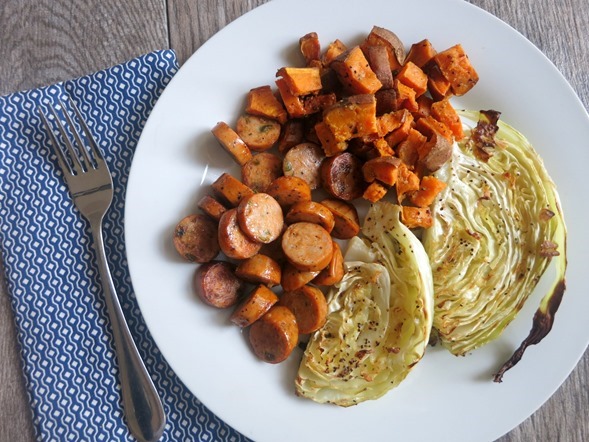 Enjoy!