Thanks so much for playing along with Sadie's big "pregnancy" announcement yesterday. I had a blast putting that post together and am glad you guys took it in stride! (We also managed to fool my mother-in-law and her boyfriend with that post! Muhaha.)
Though puppy Sadies aren't in the future, if some kind of miracle conception occurs, I promise that those who were interested in her offspring will get first dibs on their very own mini Sadie. (Please understand that with that cute face comes one heck of a needy and insane personality.)
And for those of you who thought the big pregnancy announcement was coming from me, no little baby Fagans are popping up around here any time soon. Ryan and I are slow-movers. We dated more than six years before getting married and plan to enjoy our marriage as a twosome for a little while before babies enter the picture.
Until then, I will continue on with my obsession with my dog.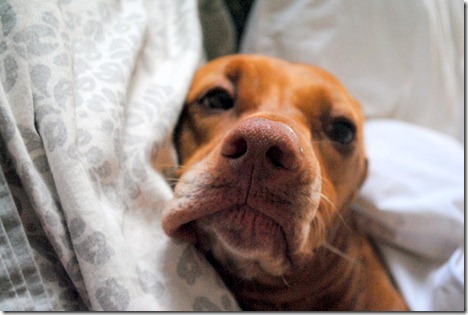 (Sleepy Sadie pictures are a personal favorite.

)
Sunday
The weekend concluded in a lovely way yesterday around here.
We spent our Sunday at church, cleaning the house, hiking with Sadie and eating pizza.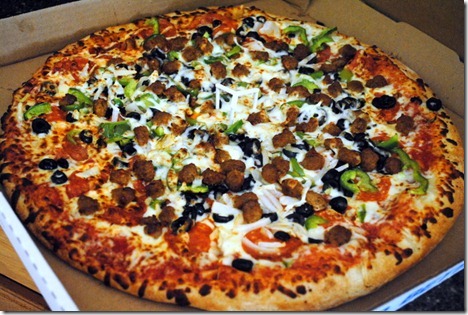 My goodness, I love pizza night.
Ryan and I haven't had take-out pizza in what feels like forever and ordered a pizza with tons of veggies, sausage and pepperoni from Five Star pizza, a small pizza place with a few locations in Florida and Georgia.
The pizza was wonderful! I forgot house much I love pizza until I took my first bite. I could get used to Sunday night pizza.
30 Minute Incline Treadmill Workout
To those treadmill workout-loving readers, I have another hard workout for you this morning.
Before tackling a strength workout at the gym today, I did the following 30 minute treadmill workout that focused on hills and fast running. While the workout only included six minutes of running, the incline walking was really tough.
This workout kicked my butt. Running at a 15.0 incline at a 5.0 pace made my heart rate skyrocket!
Breakfast
Breakfast was the usual!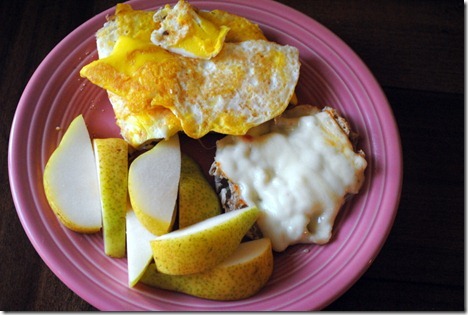 I made myself an egg sandwich with two fried eggs, muenster cheese and strawberry jelly, served atop a toasted Thomas' whole wheat English muffin. (For those southeast U.S. readers, Thomas' English muffins are BOGO at Publix this week!)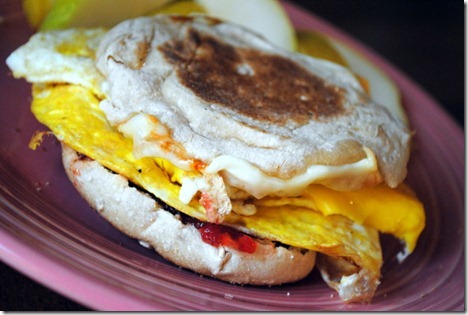 While my egg sandwich was tasty as always, the pear was the highlight of the meal.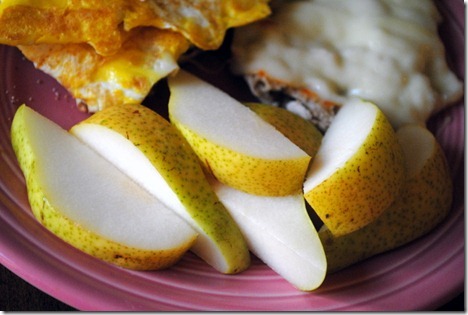 Pears are on point in Florida right now. Perfectly juicy and relatively soft without being bruised!
Oreck Forever Series Gold Giveaway Winner
Congratulations to…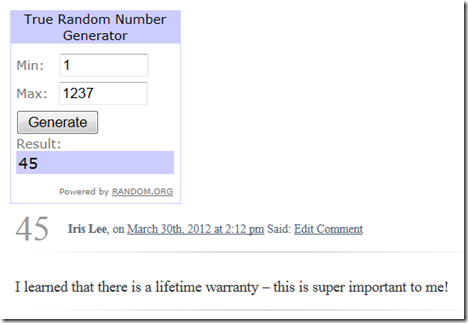 #45 – Iris Lee!
Please email me at pbfingers@gmail.com with your mailing address and we'll get your brand new vacuum to you ASAP! Congrats!
Questions of the Morning
Let's talk babies!
If you're a parent (or expecting), when did you have your first child?
If you're not a parent, when do you think you'd like to have your first child?
I remember in high school thinking that I wanted to get married at 23 and have my first child at 25. Ha!

Good morning! I hope you had a great weekend!