These egg muffins are a deliciously savory grab-and-go breakfast you can completely customize by choosing your favorite ingredients. Play around with different vegetables, meats and cheeses to create your perfect egg muffin!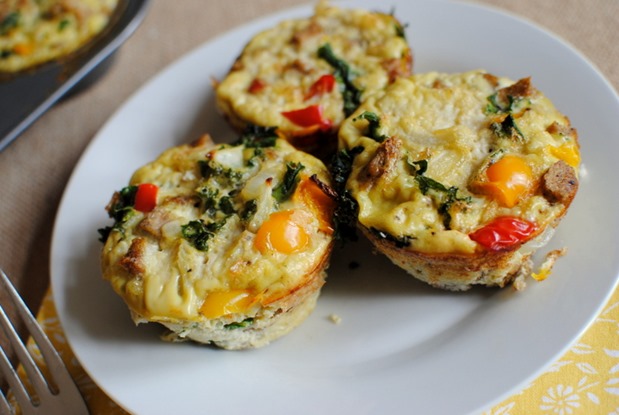 A few weeks ago, when I shared my recipe for a chicken sausage and spinach frittata, I mentioned egg muffins on the blog and promised to share my go-to recipe with you guys soon. Well, the time is here and I hope this is a recipe that will appeal to a bunch of you because you are essentially in control of it!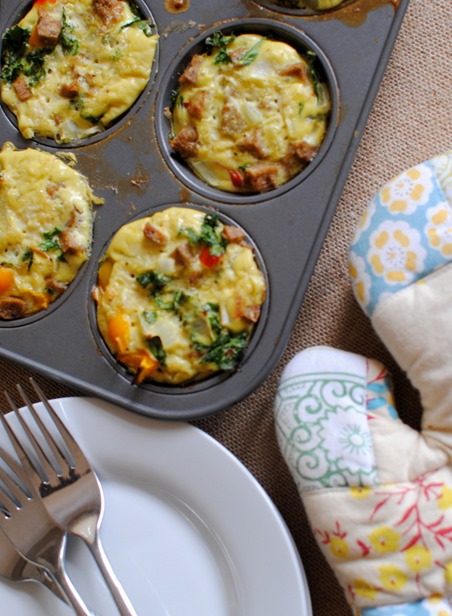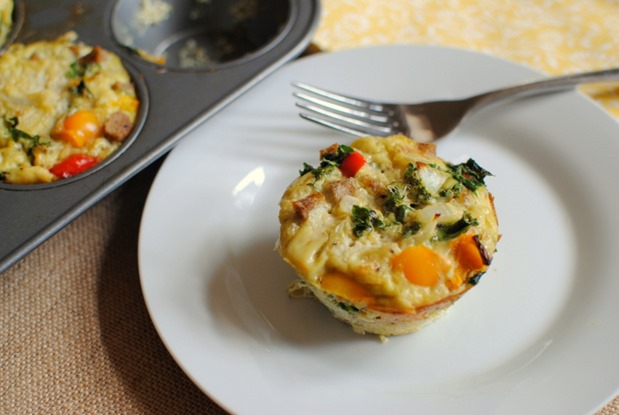 If you're anything like me, you often tweak the recipes you find online and in cookbooks to suit your personal preferences. This egg muffin recipe actually encourages you to get creative and play around with various ingredients until you find the perfect combination for you and your family. You choose what kind of breakfast meat you'd like to include, you choose the veggies you want to throw into the mix and you select your favorite kind of cheese to add to create an egg muffin that appeals to you!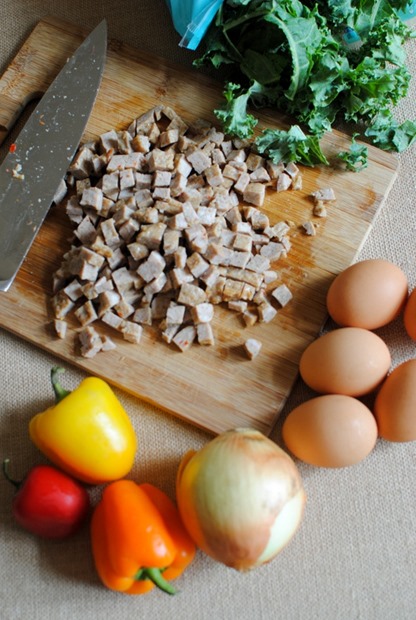 These egg muffins are a great way to use up leftover vegetables that may be on their last leg in the fridge. I also love baking a batch of these muffins on a Sunday afternoon so I have a healthy breakfast option I can easily grab right out of the fridge on busier mornings. I've used this recipe as a base for a bunch of different flavor combinations and have yet to be disappointed!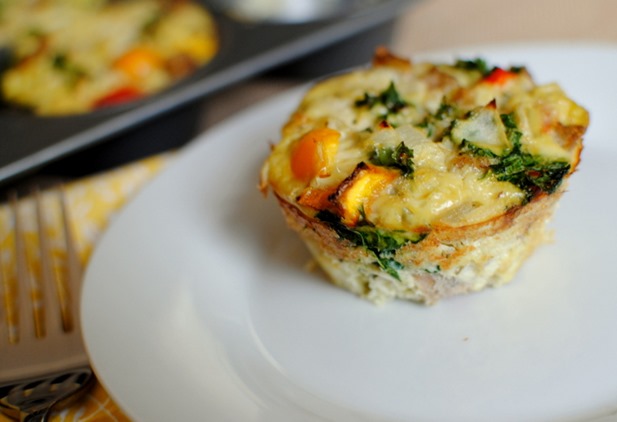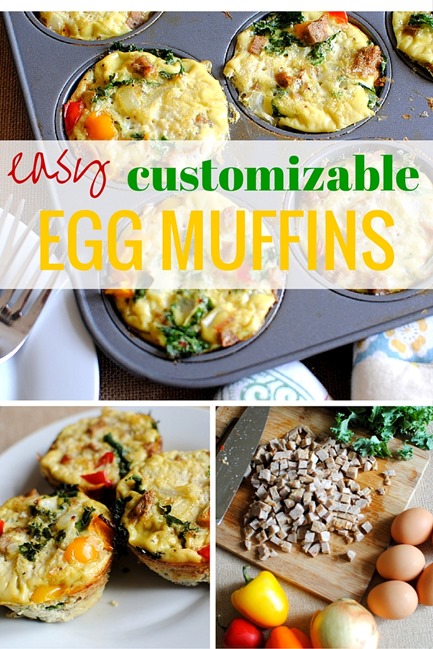 Customizable Egg Muffins
Makes 12 egg muffins
Ingredients
12 eggs
1/4 teaspoon salt
1/4 teaspoon pepper
1 cup chopped cooked breakfast meat (Bacon, sausage, ham, etc.)
1/2 cup diced vegetables (I highly recommend using a few different vegetables. Peppers and onions are a personal favorite!)
1 handful fresh finely chopped greens (Spinach, kale, collard greens, etc.)
Optional: 1/2 cup shredded cheese (Use your favorite cheese! I love sharp cheddar.)
Directions
Preheat the oven to 350°. Grease a muffin pan with coconut oil or butter or spray with cooking spray.
Crack eggs into large bowl and whisk with salt and pepper. Add cheese (if desired) and stir.
Divide breakfast meat, diced vegetables and chopped greens between 12 muffin cups.
Pour egg mixture over the veggies and meat, filling cups about 3/4 of the way.
Bake for approximately 20 minutes. Allow muffins to rest before using a knife to slice around the outside of the muffins and carefully removing them from the muffin tin.
Enjoy!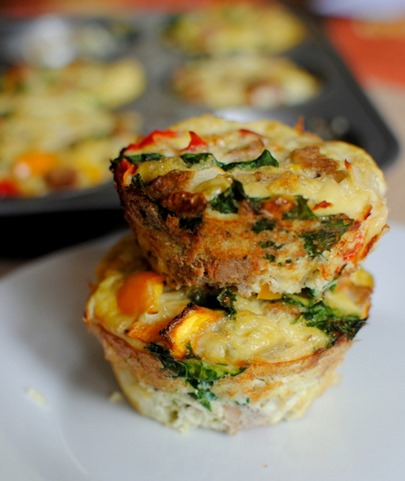 These egg muffins are a great grab-and-go breakfast option. I love pairing them with a cup of Greek yogurt and some fresh berries for a healthy a filling morning meal that keeps me feeling satisfied for hours. And they may also be frozen if you're in the mood to whip up several batches at once!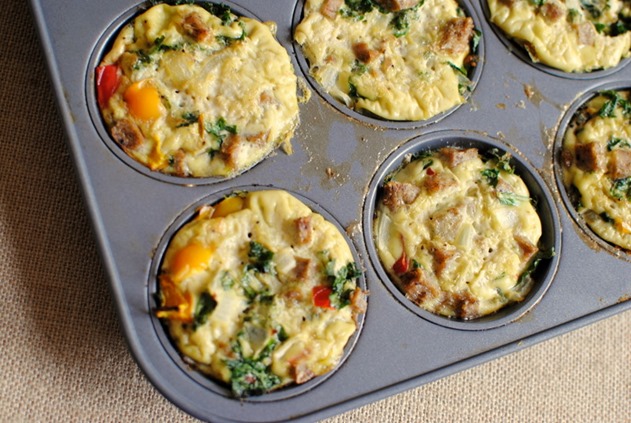 Enjoy!