This low-sugar recipe for Greek Yogurt Whole Wheat Muffins is a hit with both adults and toddlers! Enjoy the muffins on their own or top them with creamy peanut butter for a tasty snack or an easy, on-the-go breakfast.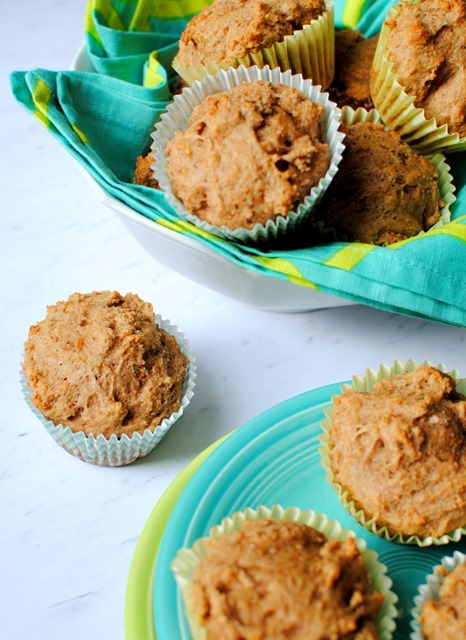 I've always loved baking and now that solid foods are the most pivotal part of our almost 14-month-old's diet, I find myself baking up a storm. I oddly enjoy baking new things for Chase to try and even though 90 percent of the things I've made him so far end up being thrown on the floor for Sadie (who also won't eat them because she's always been a low carb dog – meat and cheese only, please), when I make a treat that is a winner, I cannot help but feel incredibly victorious.
Early last week, I made a batch of whole wheat muffins to have on hand as a quick grab-and-go snack for Chase. He LOVES bread of all kinds and I figured low-sugar whole wheat muffins might go over well with our carb-loving child.
I am following the advice of our pediatrician and try to make it a point to incorporate a decent amount of fat and protein into the recipes I make for Chase. We're still trying to put some weight on our little man, so this recipe incorporates olive oil and full-fat Greek yogurt and I was so pleased with the way these two ingredients worked together to make the whole wheat muffins incredibly moist, soft and almost cake-like.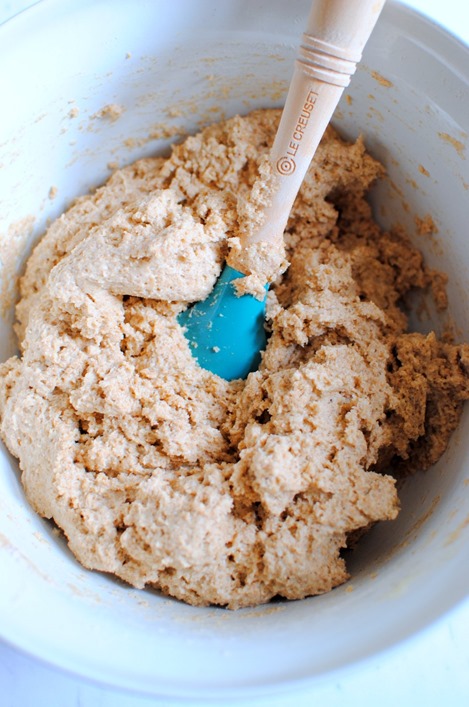 I was on a bit of a failure streak with the baked goods I made for Chase so when he inhaled these muffins, I was incredibly psyched! I think I'll let this grainy Snapchat picture do the talking…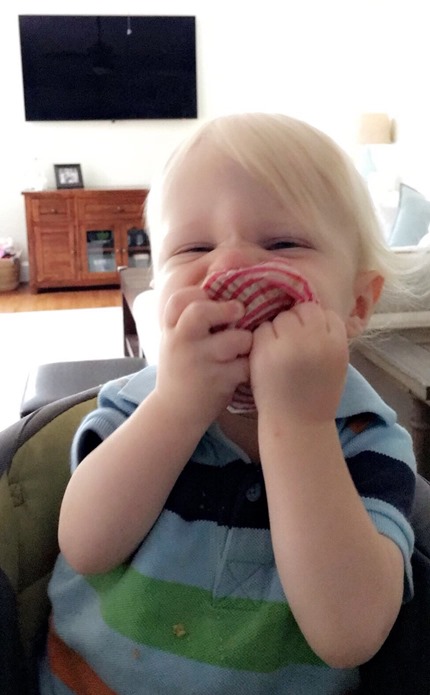 Naturally I made another two batches within the next four days so we could have whole wheat muffins on hand to grab when I needed a quick on-the-go snack for Chase and I also froze a bunch for future snacks. And I'd be lying if I said all of the muffins were consumed solely by our toddler. Ryan and I did a number on them as well and I loved topping my muffins with creamy peanut butter or a smear of butter for an afternoon snack or post-dinner treat.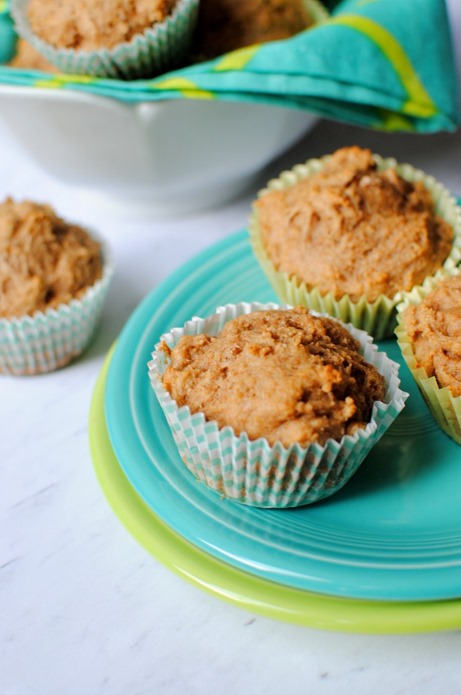 So tasty!
Toddler Approved Greek Yogurt Whole Wheat Muffins
Makes 12 muffins
Recipe adapted from The Kitchn's whole wheat muffins
Ingredients
2 cups whole wheat flour
1 teaspoon baking soda
3/4 teaspoon salt
1 teaspoon cinnamon
1/4 teaspoon nutmeg
1 1/4 cup full-fat Greek yogurt
1/4 cup maple syrup
1 egg
1/4 cup olive oil
1/2 teaspoon vanilla extract
Directions
Preheat oven to 375 degrees and line a muffin pan with muffin liners.
Whisk the flour, baking soda, salt, cinnamon and nutmeg together in a large bowl. In a smaller bowl, combine the Greek yogurt, maple syrup, egg, olive oil and vanilla extract.
Slowly pour the wet ingredients in to the dry ingredients and use a spoon to gently fold the ingredients together. Do not over-mix. The batter will be very thick (almost like a fluffier cookie dough).
Spoon batter into muffin cups and make for approximately 15 minutes, until the tops of the muffins are set. Watch the muffins closely, so as not to overbake.
Allow to cool and enjoy. Store any leftover muffins in an air-tight container for four to five days.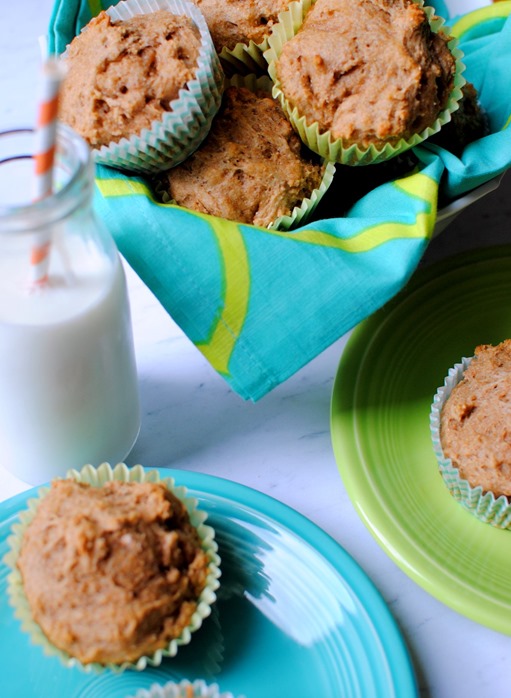 A few notes: These muffins freeze very well but they also seem to go bad rather quickly when stored in the pantry. I recommend freezing some of the muffins right away if you don't think you'll go through all of them within four days and storing all of the remaining muffins in the refrigerator. You can also make a double batch of muffins to prep ahead and freeze a bunch to enjoy in the weeks to come.
The muffins taste wonderful topped with creamy peanut butter, coconut butter or a smear of butter.
Nutrition Facts (per muffin): Calories: 156 // Protein: 5g // Fat: 7g // Carbs: 20g // Fiber: 2g // Sugar: 5g

More Muffin Recipes