protein pancakes
, the preparation process surrounding protein pancakes can sometimes deter me from making them in the morning. They're definitely not hard to make, but sometimes that extra step of using an immersion blender and cleaning it is enough to make me shy away from cooking up a batch of the filling pancakes. These egg white and oatmeal protein pancakes are so tasty and healthy!
If you feel the same way, I think you might want to give today's breakfast recipe a try!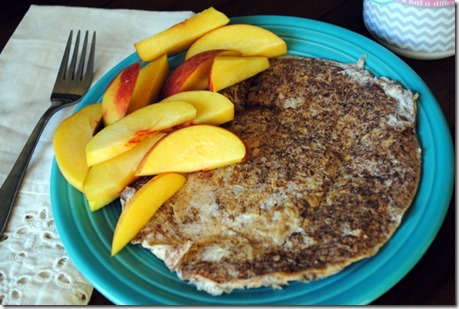 This recipe comes to you from my friend Caitlin who first told me about this recipe and promised me it tasted like a protein pancake. I was skeptical at first since the recipe is pretty basic and seems almost more like a sweet omelet than a protein pancake, but after one attempt, I was sold.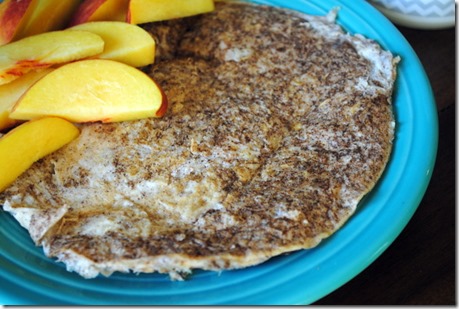 It sounds really funky, but if you like protein pancakes or if you're looking for a protein pancake recipe that doesn't incorporate dairy or protein powder, I encourage you to give it a go! I've tried it with family and friends and it gets rave reviews from everyone. These egg white and oatmeal protein pancakes are perfect for the whole family.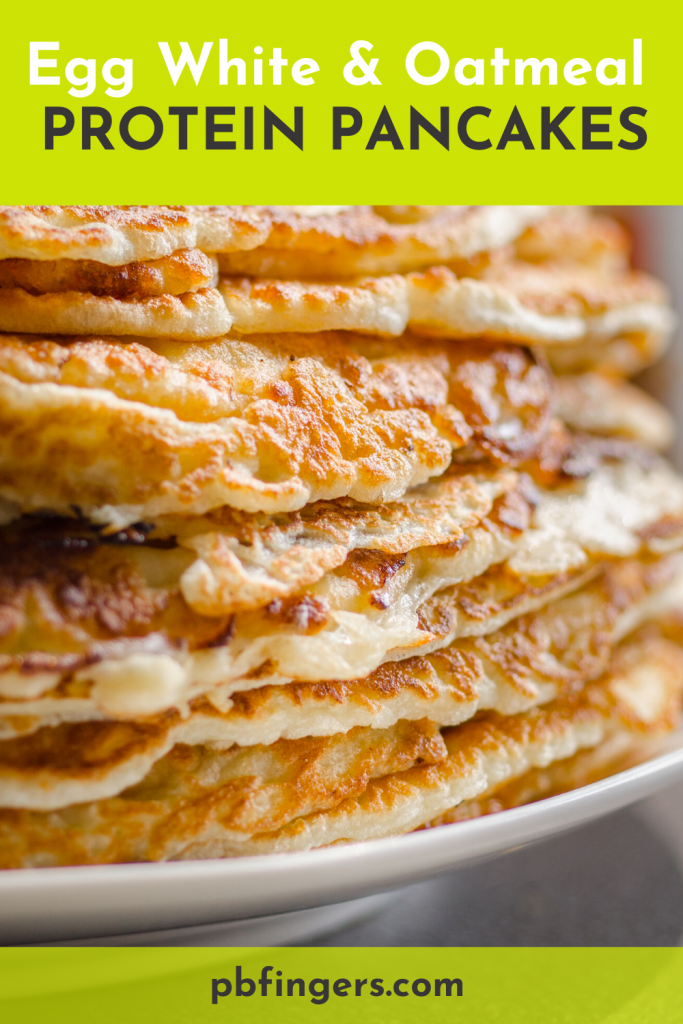 Egg White and Oatmeal Protein Pancakes
Print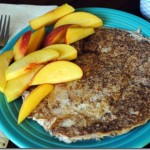 Egg White and Oatmeal Protein Pancake
Prep Time:

2 mins

Cook Time:

2 mins

Total Time:

4 mins

Yield:

1
---
Ingredients
1 cup egg whites
1/3 cup oats
1 packet stevia or 2 teaspoons sugar or a couple of drops of liquid stevia (<- my preference)
Cinnamon to taste (I use a lot of cinnamon!)
---
Instructions
Spray pan with cooking spray and heat over a medium high heat
Stir all ingredients together until adequately combined and pour into pan
When the pancake begins to turn white and the edges of the pancake begin to harden, flip and cook for another one to two minutes
Top with syrup, nut butter, fresh fruit or slivered almonds and enjoy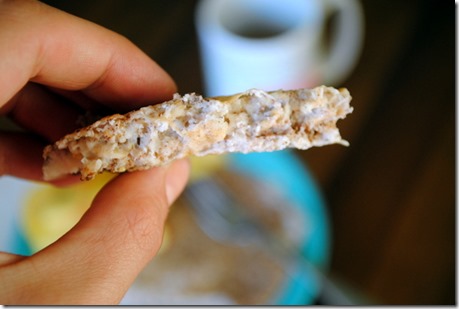 Sometimes my pancake comes out looking more like scrambled eggs than a pancake, so don't worry if that happens to you, too! The taste is still the same.

I like to eat my protein pancake after my morning workout (try this cardio arms workout — it's a good one!).

Do you like protein pancakes? What is your favorite way to make them?

While I absolutely love