This simple turkey and kale skillet is a filling dish that is high in protein and overflowing with fresh vegetables. Made with wholesome ingredients and also gluten-free and Paleo-friendly, this one-pan meal can be served alone or on top of spaghetti squash, pasta or fresh spinach.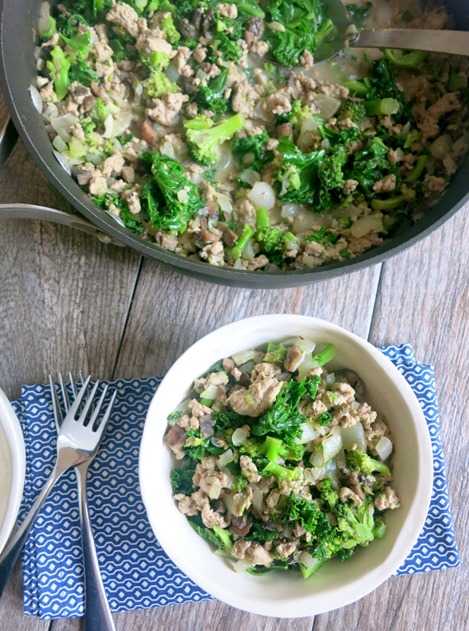 You know those meals you make where you aren't sure whether you are supposed to eat them on a plate or in a bowl and use a fork or a spoon? This is one of those meals.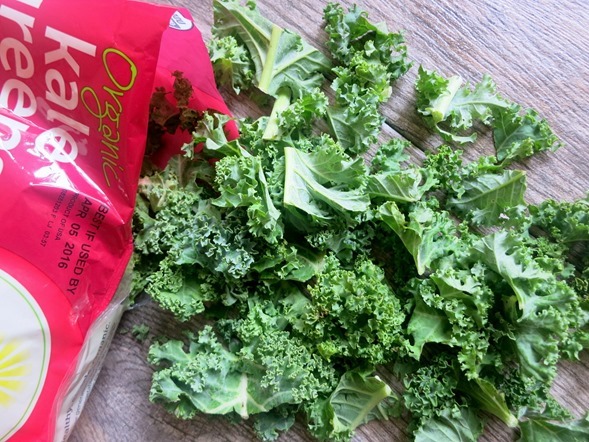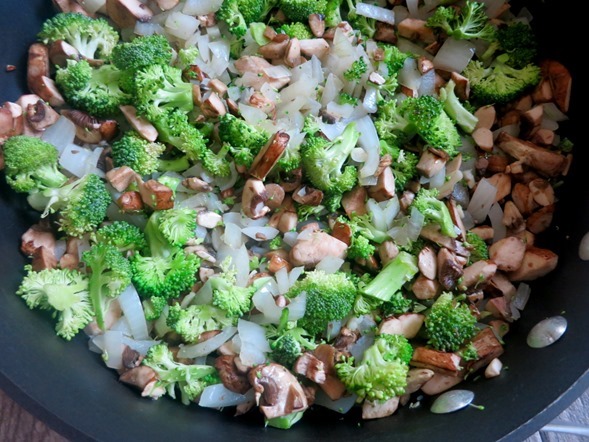 When meals like this pop up, I am almost always on team bowl and spoon. Meals in a bowl somehow seem cozier and simply more satisfying to me than plated meals. Ryan thinks I'm crazy and is totally team plate and fork. I'll let you decide for yourself, but either way I think one thing we can all agree on is the fact that meals that can be made in one pan are the best. The less dishes to do after dinner the better, right?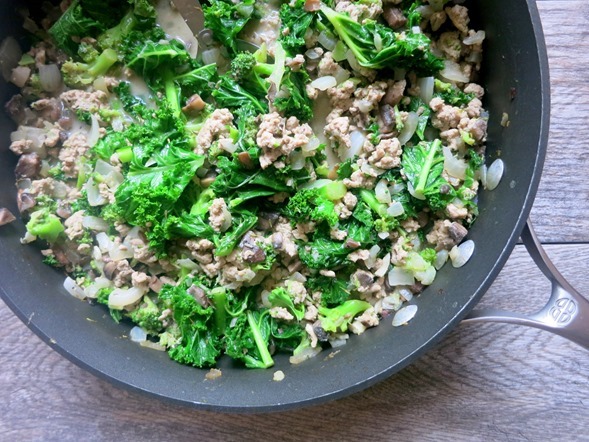 This is another one-skillet meal and most of the prep work can be done ahead of time. I like to chop the veggies on a Sunday afternoon so I can throw everything together quickly on a weeknight for a fast and healthy evening meal.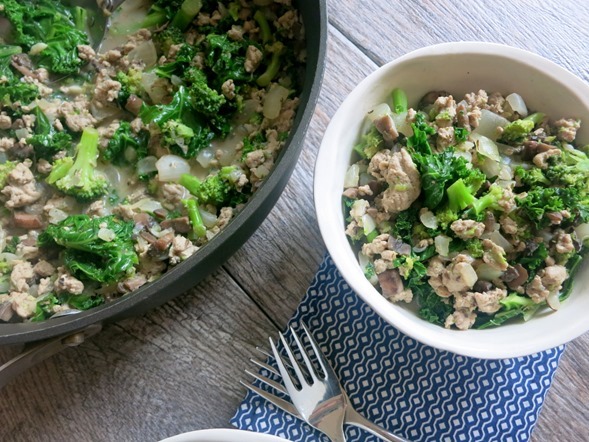 It's a meal that has a light broth base and I love it on its own, but if you're looking to stretch it out a bit to feed more people or enjoy it in a new way as leftovers, it can be served over spaghetti squash, pasta or fresh spinach as well!
Simple Turkey and Kale Skillet 
Serves four
Ingredients
1 teaspoon coconut oil
1 onion, diced
3 garlic cloves, minced
1 pint portobello mushrooms, chopped
1 pound lean ground turkey
1 1/2 cup broccoli florets, chopped
1 teaspoon dried thyme
1/2 teaspoon dried sage
1/2 teaspoon dried ginger (more to taste)
1/2 cup chicken broth
1 cup light coconut milk
4 cups fresh chopped kale
salt and pepper to taste
Directions
Heat coconut oil over medium heat. Add onion, garlic and mushrooms. Cook until onion is translucent, about 3-4 minutes.
Add ground turkey, broccoli, thyme, sage, ginger salt and pepper. Stir continuously to break up turkey and brown the meat.
Pour chicken broth over turkey and allow to simmer for a couple of minutes as turkey cooks through.
Add coconut milk, kale and additional salt and pepper to taste. Cook until kale is slightly wilted, approximately 5 minutes.
Serve in bowls or over pasta, spaghetti squash or fresh spinach!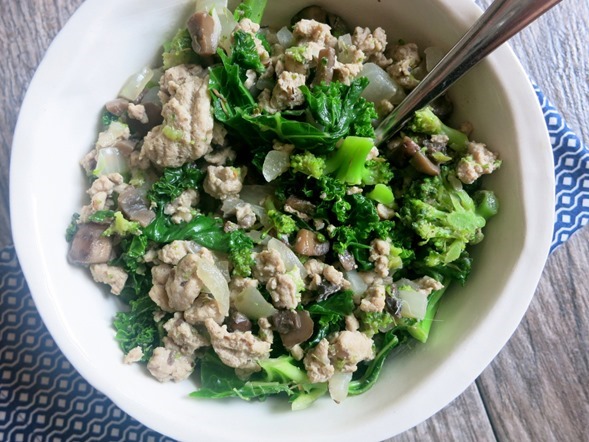 Enjoy!