This recipe for edamame black bean salad is an easy one that is absolutely bursting with flavor and color. It requires minimal chopping and is always a crowd pleaser! Enjoy is as a main dish, side dish or a dip with crunchy tortilla chips!
As a blogger, you know a recipe is a success when you cannot stop eating it as you photograph it.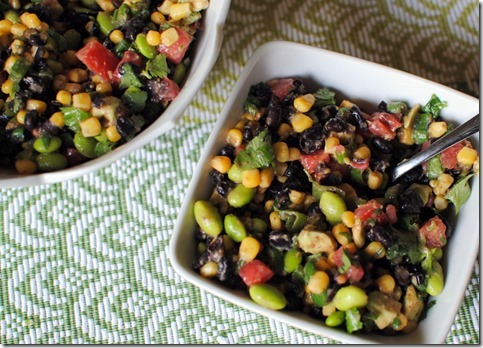 And you really know it's a success when it becomes your breakfast, lunch and or dinner on the day you make it.
This edamame and black bean salad started out as a quick and simple dish that I made this afternoon to bring to our friend's BCS national championship game party this evening.
I wanted to bring a dish that could double as dip and a side dish and this salad fit the bill.
As I started combining ingredients and spices, my mouth started watering. Everything looked so fresh and vibrant. One taste told me that this side dish was going to become today's lunch, too!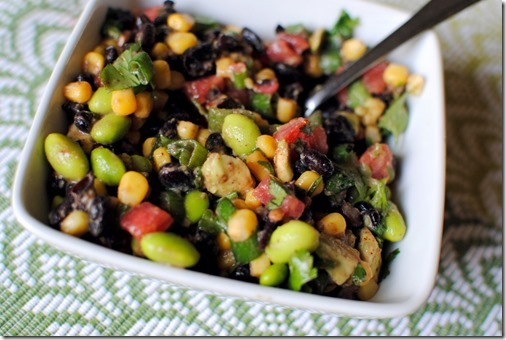 Though there are a lot of colorful ingredients in this salad, the chopping and work required is very minimal. It's the kind of dish you can easily throw together in less than 10 minutes.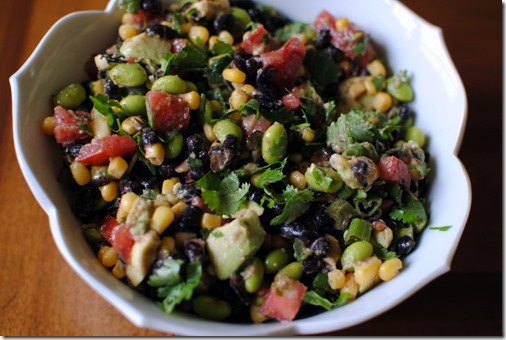 Ingredients
1 can reduced sodium black beans, rinsed and drained
1 cup edamame
1 cup fresh or frozen corn (raw sweet corn cut directly off the cob may also be used)
1 tomato, diced
1 avocado, peeled and diced
1/2 cup chopped green onion
1/4 cup chopped cilantro
1 tablespoon olive oil
1 tablespoon lime juice
1/4 teaspoon salt
1/2 teaspoon chili powder
1/2 teaspoon cumin
Directions
Combine all ingredients and stir
Serve cold with tortilla chips or on its own as a salad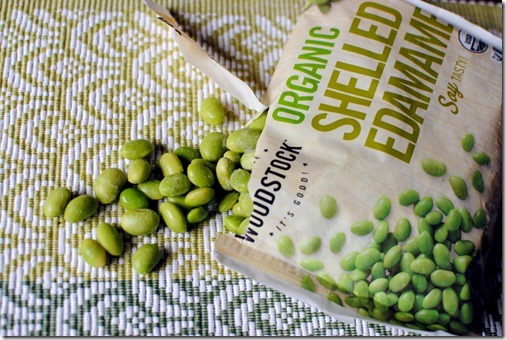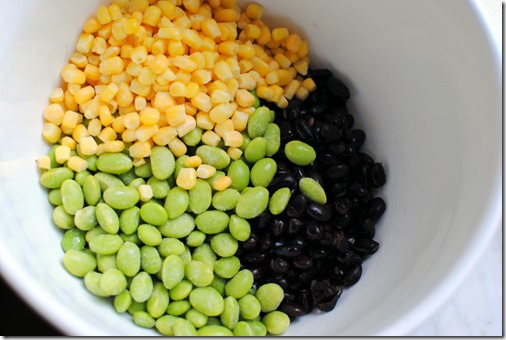 If you decide to give this a go, I hope you enjoy it as much as I did this afternoon!