One Pot Chicken Cabbage Bowl with Sesame Ginger Broth
— and I found myself saying, "YES!!! We LOVE that recipe!" It's a recipe I feel is underrated and often overlooked on the blog because most people aren't exactly throwing parties featuring cabbage-based recipes. Still, it's one of the recipes I point people toward on my blog again and again because it's flavorful, healthy and easy. Three keys for me!
Anyway, our little message exchange made me think about other recipes I think deserve a little attention. I thought it might be fun to put together a post of "Recipe Superlatives" as a fun way to look back on some of the recipes I've shared in this space that you may have missed, overlooked or forgot about throughout the years. And if you happen to have a blog where you also share recipes, I'd love to see a few of your "recipe superlatives" as well!!
Recipe Superlatives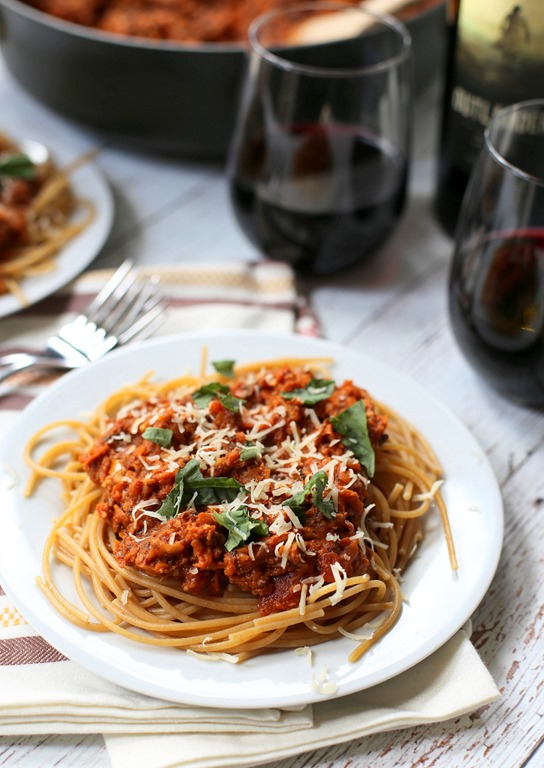 This recipe is one of my all-time favorites because it's completely vegetarian and absolutely packed with vegetables but somehow maintains an almost meaty flavor and texture. This Hearty Vegetable Bolognese was inspired by a local plant-based restaurant that used walnuts to mimic the texture of ground beef found in traditional Bolognese sauce. I incorporated crushed walnuts into the sauce along with mushrooms, carrots, onions, bell peppers and olives. The end result was a heavenly semi-homemade Hearty Vegetable Bolognese sauce that the entire family loved! Truly this recipe is probably one of the best ones I've shared on this blog to date. Everything just kind of worked in this dish from the fresh veggies and buttery walnuts to the Italian seasonings.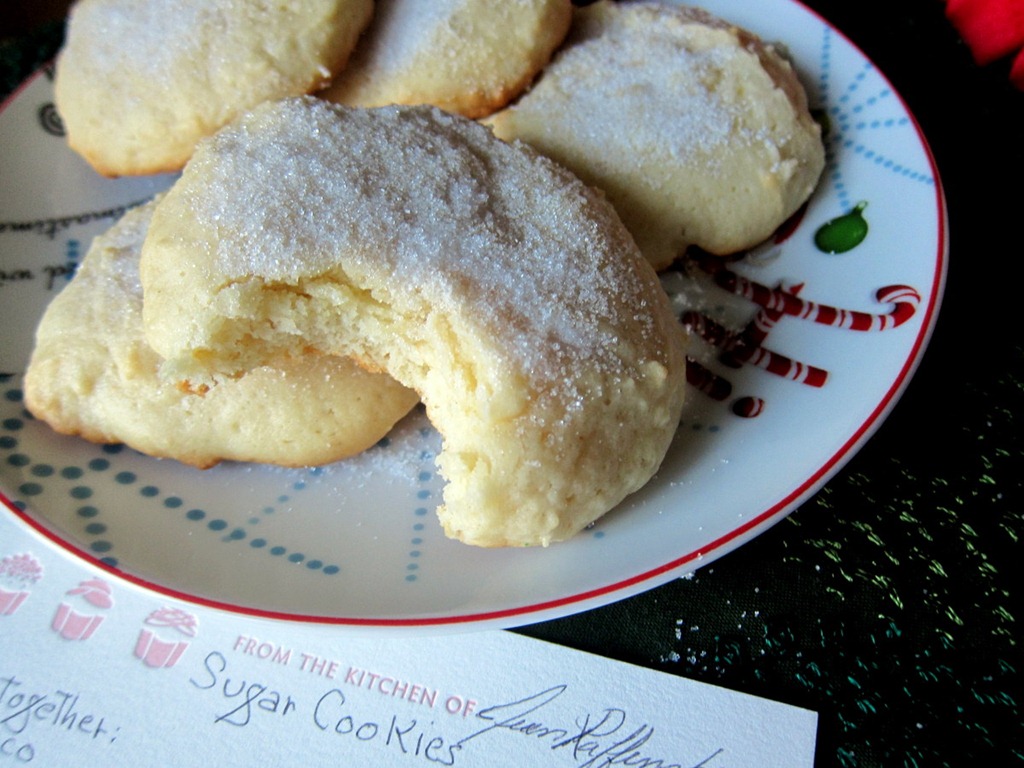 Chalk this one up to nostalgia, but there's no beating the recipe I shared for my grandmother's sugar cookies. Mimi's sugar cookies will always take me back to my childhood. I couldn't wait to reach my hand into Mimi's cookie jar during any visit to her house in Gettysburg because I knew a soft, pillowy and perfectly sweet homemade sugar cookie would be waiting for me.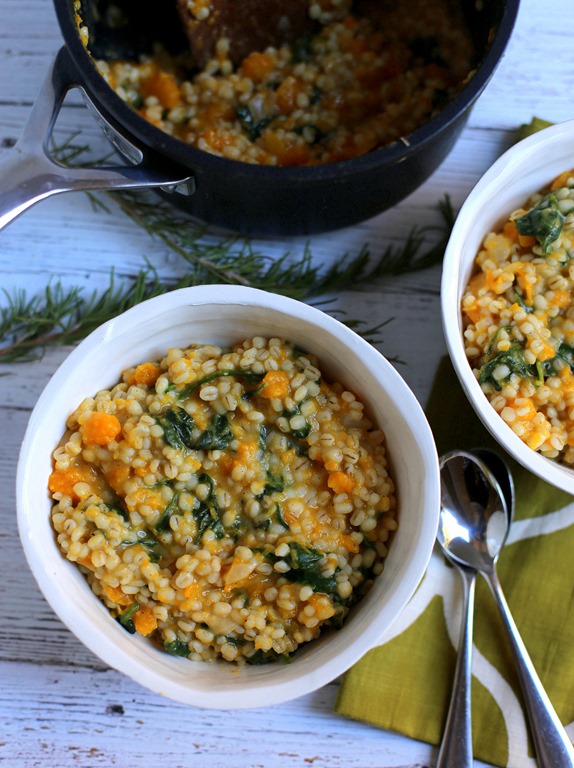 Now that cooler weather is here (or at least hopefully on the horizon), this Butternut Squash Grain Bowl is a must-try. It's warm and comforting, creamy and savory and a one-pot meal that tastes fantastic as leftovers, too! It is, without a doubt, one of my all-time favorite meatless meals.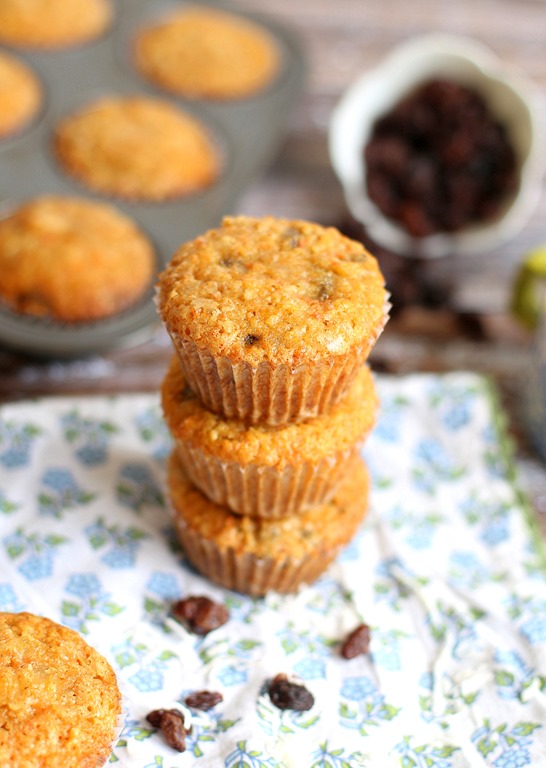 You'll need to bust out the food processor for this one but it's worth the pain of cleaning that bad boy to make these Best Ever Morning Glory Muffins. I'm so grateful Sunflour, a local Charlotte-area bakery, allowed me to share this coveted recipe on my blog because their morning glory muffins are second to none!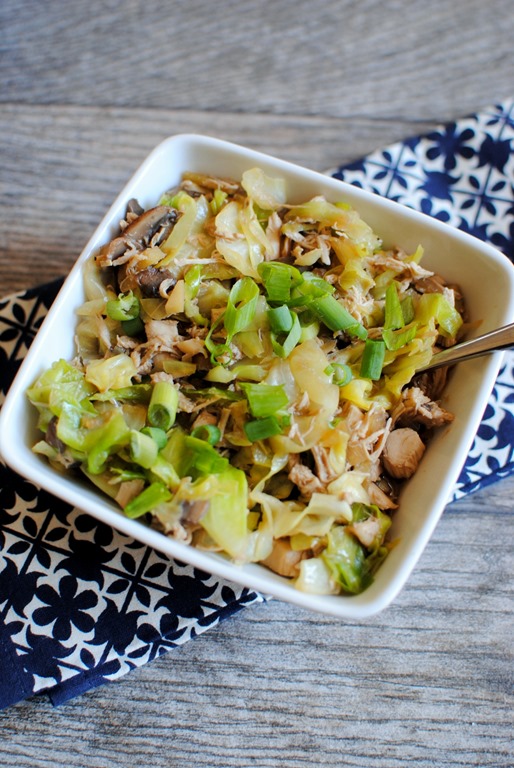 The recipe that inspired this post! If you love cabbage, chicken and Asian flavors and are on the lookout for a simple weeknight meal that will allow you to use up some leftover chicken, check this one out! It can easily be made Paleo/Whole30-approved (just swap the soy sauce for coconut aminos — I usually do this anyway) and it's always a hit in our house.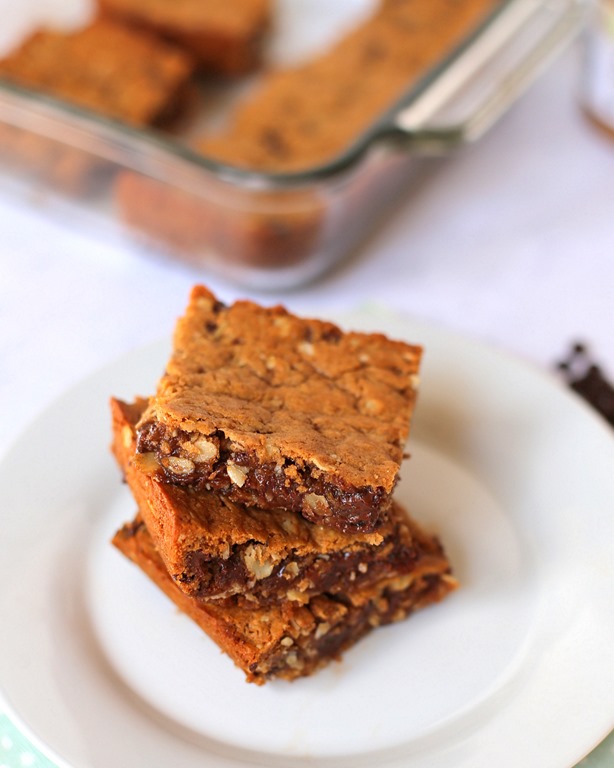 I know these bars aren't an overly glamorous dessert but oh my gosh they are SO GOOD. Whenever I make my Chocolate Chip Almond Butter Bars for friends and family, they always ask for the recipe and it's a dessert recipe I think deserves a little more love on the blog. If you're looking for next-level delicious, try one of these bars straight from the oven topped with a scoop of vanilla ice cream. Heaven!
This is the cornbread recipe that won first prize at a chili cook-off last year so I figured it deserved a shout out. It's the perfect side dish to accompany a hot bowl of chili or chicken noodle soup and after I shared this recipe on the blog, I heard from a bunch of you who ended up making this cornbread for football tailgates, Thanksgiving potlucks and more which was a lot of fun for me! I love it when you let me know you made and enjoyed one of my recipes — it truly makes my day!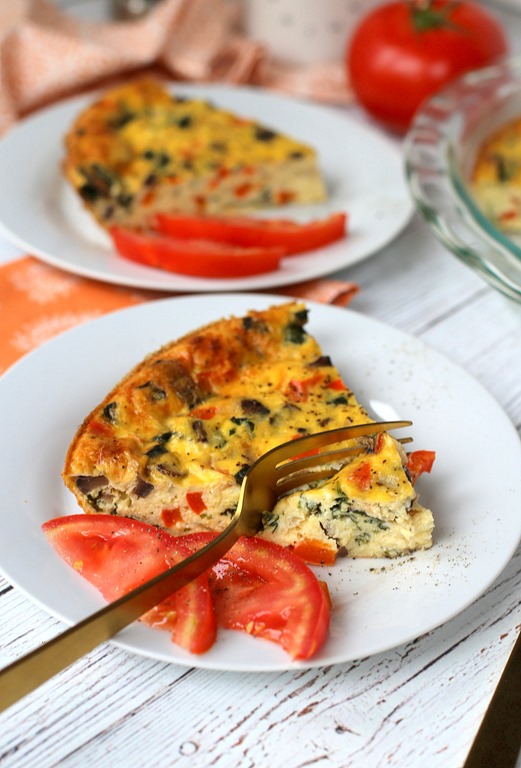 With the holidays on the horizon, many of us will be hosting family and friends and looking for delicious breakfast, lunch and dinner recipes to make that will serve a crowd. This Crustless Vegetable Quiche is a recipe my Aunt Laurie passed along to me after she made it for my sister's baby shower and my baby sprinkle. Everyone raved about it and it's the kind of recipe you can make for breakfast or brunch that's worth of a special occasion or a lazy Sunday morning at home.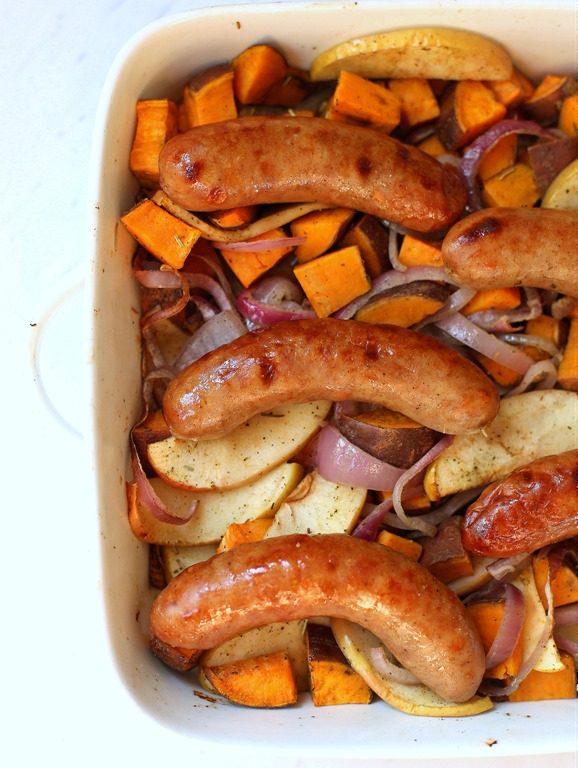 Without a doubt, my Chicken Sausage Sweet Potato Bake is the blog recipe we make most often during the week. It's such a simple recipe and always a go-to for me since I usually have all of the ingredients on hand to throw it together in a flash.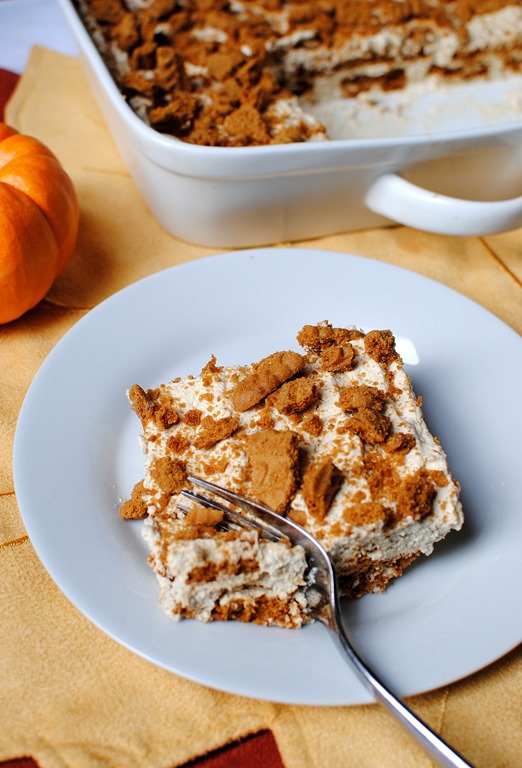 'Tis the season for pumpkin spice everything! This recipe for Pumpkin Icebox Cake is what dreams are made of if you dream about cinnamon whipped cream and Biscoff cookies. (You do, don't you?) It's a great recipe to keep on your radar for Friendsgiving, Thanksgiving… pretty much any fall get-together!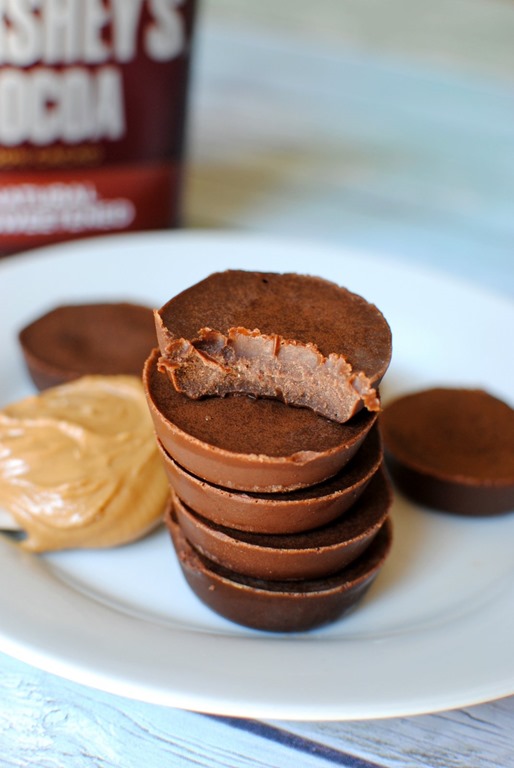 When I initially had the idea to make a high-protein fudge recipe, I thought it had the potential to be delicious or a complete disaster. Thankfully this Chocolate Peanut Butter Protein Fudge ended up knocking my socks off and it's a recipe I'll make when I find myself struggling to get a decent amount of protein into my diet since I know I'll always be in the mood for a sweet piece of fudge.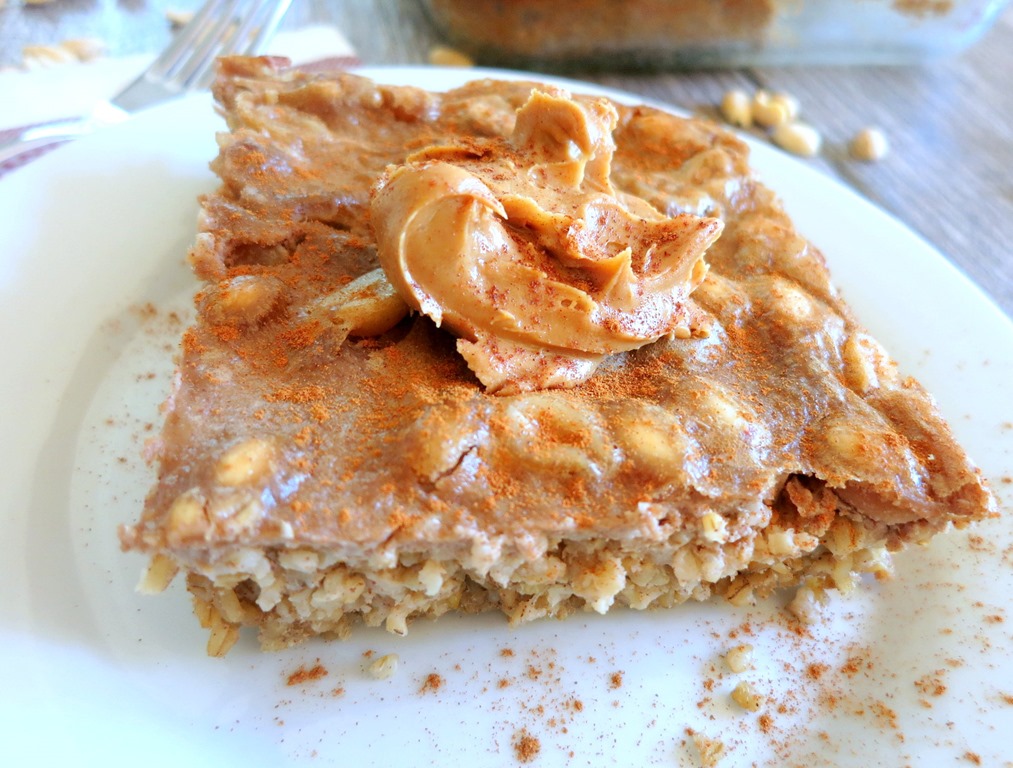 If you're looking for a healthy breakfast recipe you can prep ahead and enjoy all week, this Peanut Butter Baked Steel Cut Oatmeal is a great one to try! This is also one of my go-to recipes to prepare when we have guests in town since I can have it prepared in the fridge the night before and simply pop it into the oven in the morning, making breakfast totally stress-free.
If there's one recipe I hear about most often from my family and friends, it's my Banana Bread Protein Pancakes. They're simple to whip up (no protein powder required), freeze well (perfect for batch cooking!) and are a big-time hit with kids as well.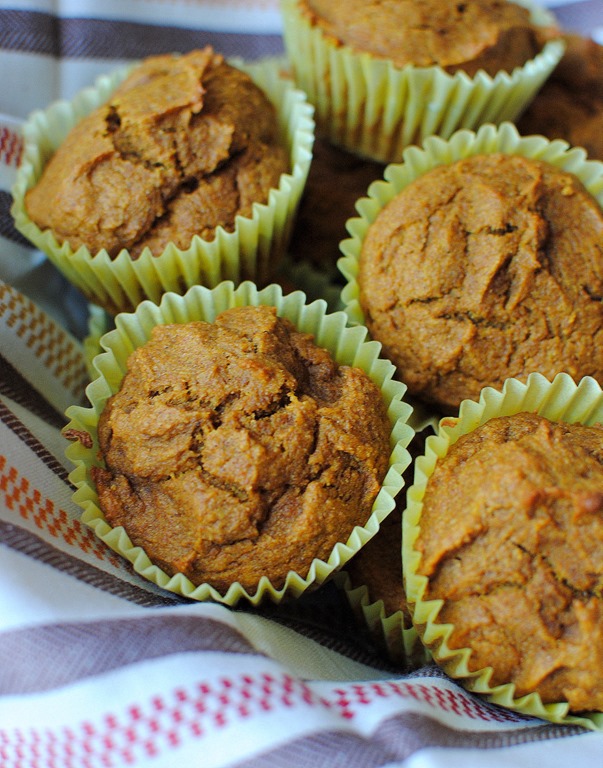 Not only are my Whole Wheat Pumpkin Muffins the recipe you guys seem to make the most often, but they're definitely one of the recipes we make the most often our house, too! I've highlighted these muffins on the blog a bunch only because they're Chase's absolute favorite muffins and I typically make a double batch so I can freeze half of them since they're also freezer-friendly. Simply pop one in the microwave for 20-30 seconds and it's like new!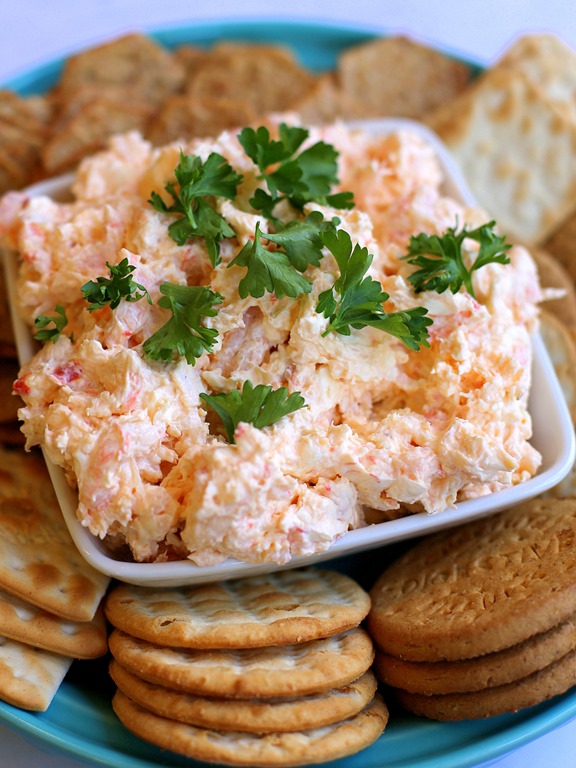 This Simple Shrimp Dip is a family favorite (you can find it at nearly every family gathering involving my mom's side of the family) and it's currently my most pinned recipe on Pinterest! It makes a ton so this recipe is a fantastic one to keep on hand as an appetizer for parties and cookouts. Sunday football anyone!?

Today's blog post was inspired by a message a blog reader sent me on Instagram. She reached out to tell me how much she loved a recipe I shared on the blog back in 2016 — my